September 22 - October 10, 2011
B A L K A N S
TURKEY , BULGARIA, MACEDONIA, ALBANIA,
MONTENEGRO, CROATIA, BOSNIA, SERBIA
Group Journal
Day 15 Dubrovnik, Croatia, Bosnia Oct. 06, 2011 Thursday
Itinerary: Departure to Boka area and visit of the picturesque city of Kotor. Drive towards Croatia (Crossing the border) and afternoon visit of Dubrovnik. Arrival in Mostar in the evening.

Kotor has one of the best preserved medieval old towns in the Adriatic and is a UNESCO world heritage site. We arrived in Kotor before the tourist from the cruise ship had disembarked.
After we got our orientation by the longest Medieval city wall of the Balkans, we left for the town center.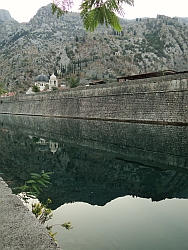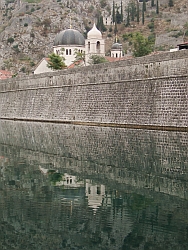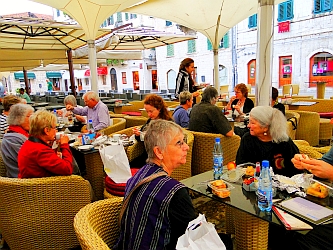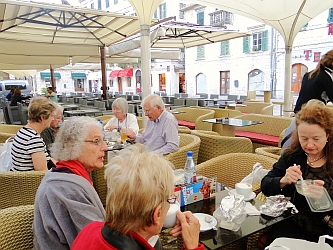 We had the whole little town to our selves. We had our breakfast with us.
We enjoyed the hot tea and coffee at a lovely café . Then we all went different directions to explore the narrow clean streets of Kotor.
The first rule of the 10 Montenegrin commandments " Man was born tired and he lives to rest"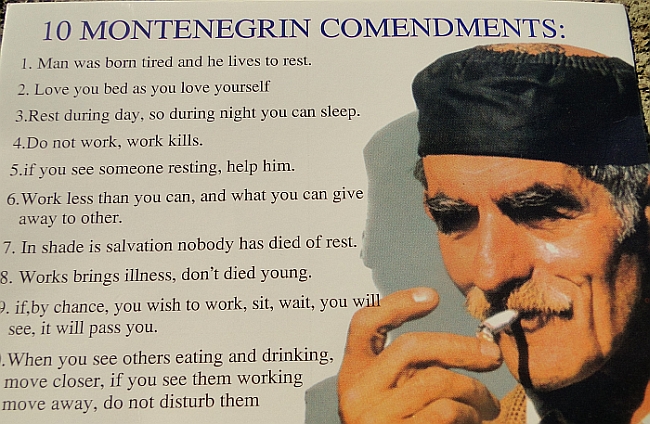 seemed like is a well practiced rule. we saw many women working but there were hardly any men.