September 22 - October 10, 2011
BALKANS
TURKEY , BULGARIA, MACEDONIA, ALBANIA,
MONTENEGRO,CROATIA, BOSNIA,SERBIA
Group Journal
Day 06 Bulgaria - Sofia Sept. 27, 2011 Tuesday
Itinerary: Visit Veliko Turnovo visit Sophia, overnight in Sophia
Hotel : DEDEMAN PRINCES 4* Sofia, 131 Maria Louisa blvd, ph +359 2 9338888
Click here for ►Day 07 Sept.28 , 2011 Osogova Monastery. Macedonia
The first thing in the morning is a Charshi visit. Carsi is a Turkish word for a shopping area. It is generally translated as the "bazaar". We were so eager to start the day early. We left the hotel at 09:00 AM and in few minutes we were at the Charshi. But we found out that the shops do not open until 10:00 AM. We have decided to walk to the end of the bazaar and see if there were any early birds. We happily found out that a puppet maker and a traditional jeweler were already busy creating . Their early start was much awarded by the group. Later on an antique shop opened its doors and many of us found the right thing to buy in this shop which look as old as what was being sold in it.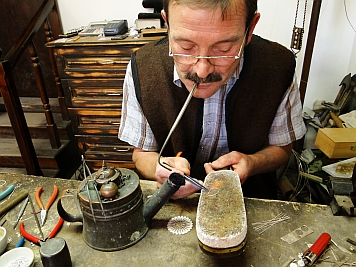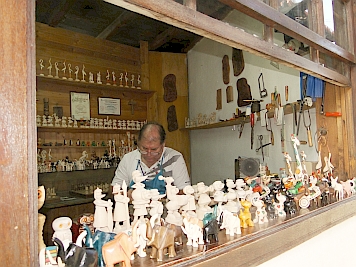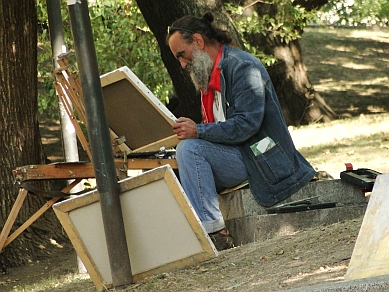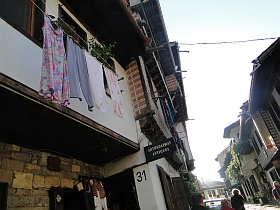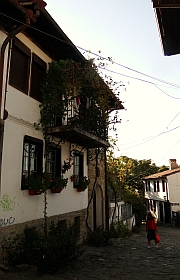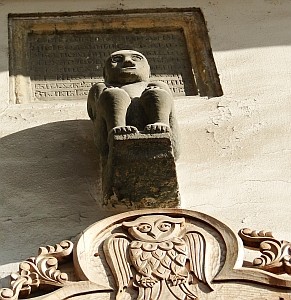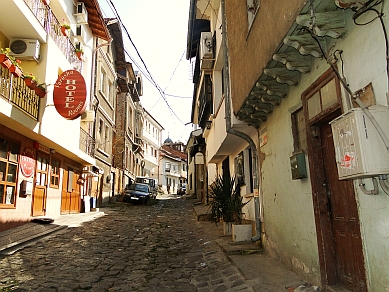 All the guide books were talking a "Monkey House". Hoping to see a typical house we searched for the house. We found out that the house was locked and the only attraction was a little monkey statue hanging on the facade of the building. It was now to leave Veliko Turnova and head to Sofia.We will arrive in Sofia at lunch time.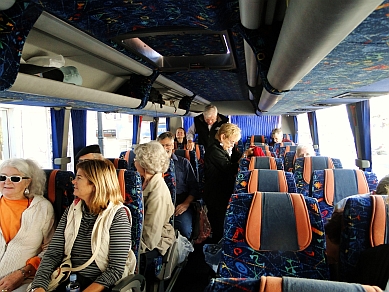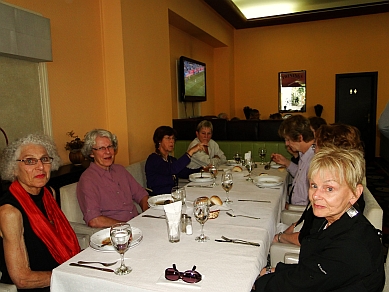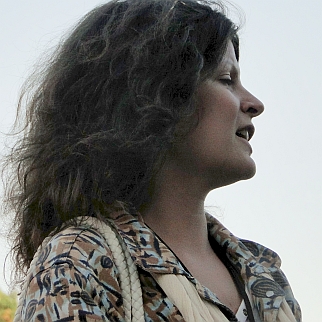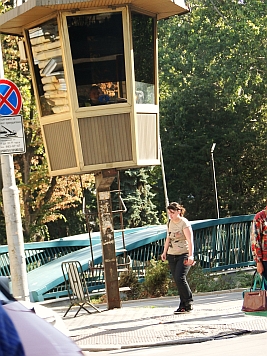 We met our guide after lunch. The huge city square was paved with yellow tiles which were gift for the Bulgarians from Hungary. the color was giving a warm atmosphere to the city in spite of the police check points built high around every corner which reminded one of the communist regime that ruled the country for 80 years.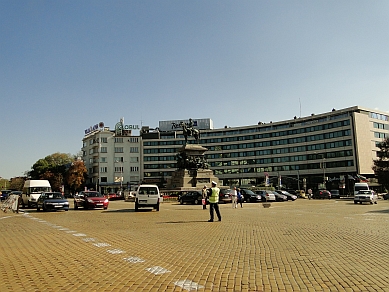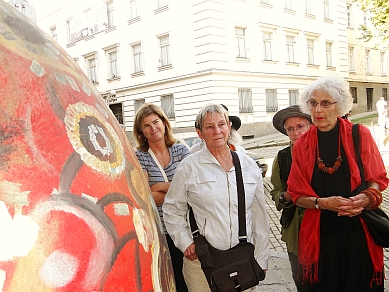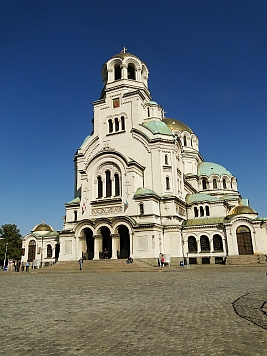 Sofia city tour started with the Church of Alexander Nevski. this church is one of few churches that had survived the communist regime.
We had an access to the icon gallery. It was an amazing collection. We could see the orthodox traditional icons and the western version of the icons summarised the history of this country : how they were under the effect of east and west alike.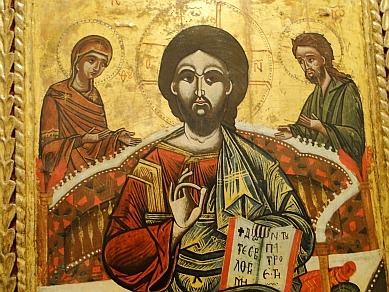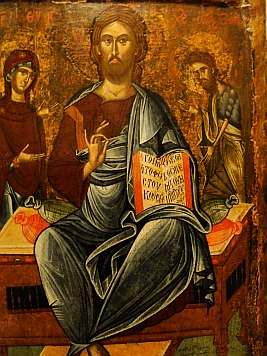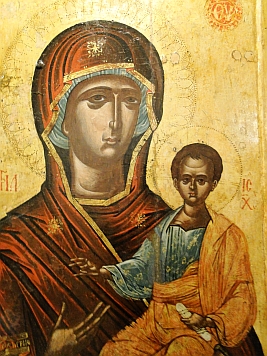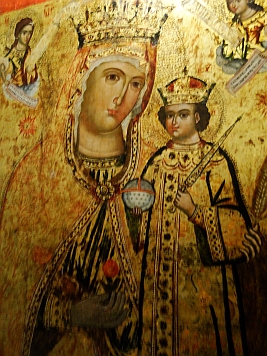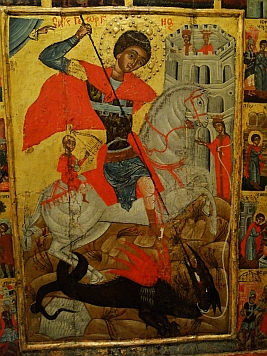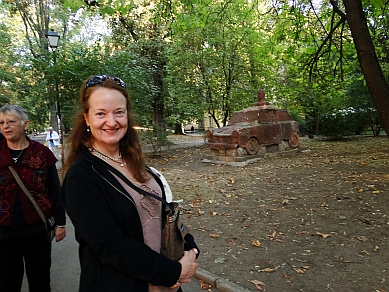 As in all of the "Eastern Block" cities, Sofia had huge and beautiful parks.
The dinner tonight was at a wonderful restaurant decorated with traditional textiles and ethnographic pieces. the food was great too.
27.09.2011 Sofia, Bulgaria dinner Hadjidraganovi Kashti Sofia, 75 "Kozludui" Str. Phone +359 2 931 31 48
Click here for ►Day 07 Sept.28 , 2011 Osogova Monastery. Macedonia