EARLHAM COLLEGE 2011 MAY TERM
TURKEY COPPER TOUR
LED BY NATHEN JONES AND AMY BRYANT
19 May 2011 Thursday, Day 08 Cappadocia
Melitour Home Page Earlham 2011 Journal
Table of content Cappadocia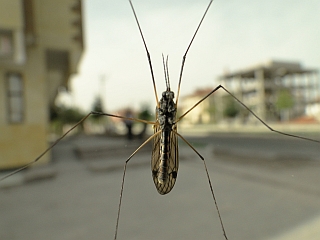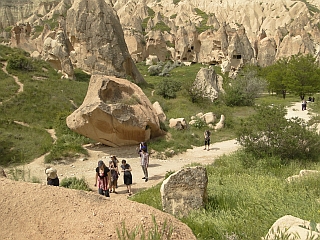 The group was ready to leave the hotel at 09:00 AM. Bulent, our driver was still washing the bus when we walked in the bus. On the window there was an uninvited guest, a huge fly so every one wanted to see how close they could get to the fly. We thought the fly must have thought that he was a celebrity. The balloon man was walking to the stadium where the celebration for the Youth Holiday was going to take place. 19th of May is when the Turks had started the independence war which ended in 1923 .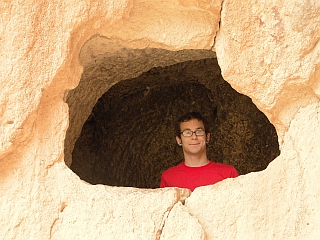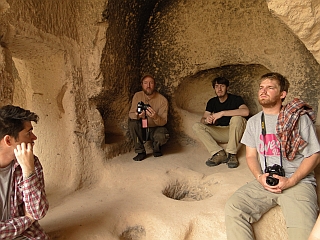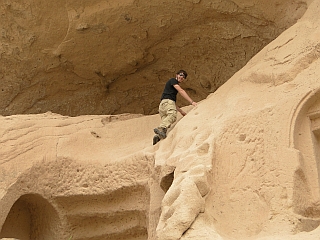 Our first stop was the 2000 year old settlement of Zelve. We visited the mills, the church, a monastery and hiked in the three valles of this ancient city. Zelve is now a UNESCO World Heritage site.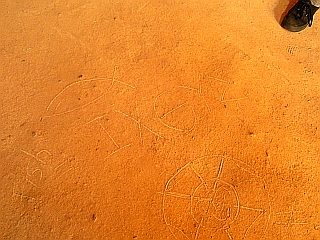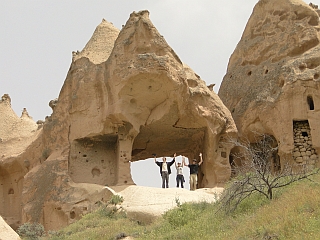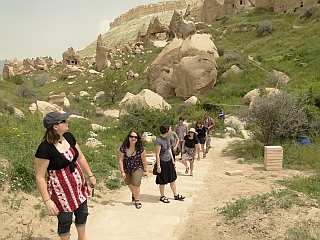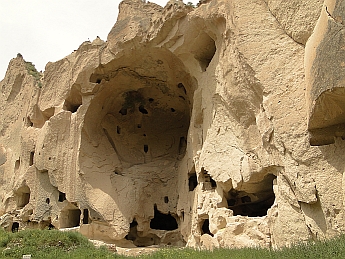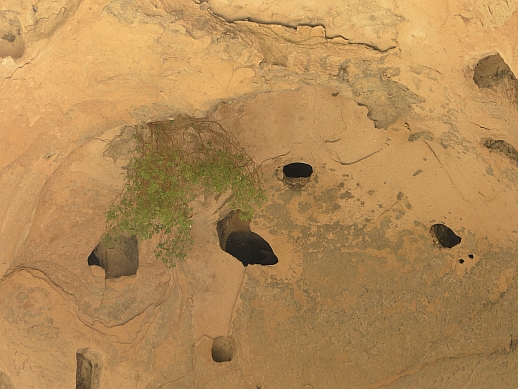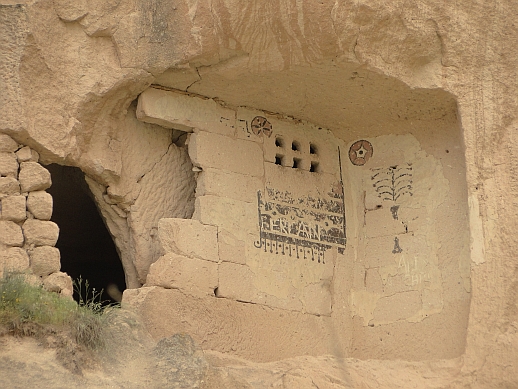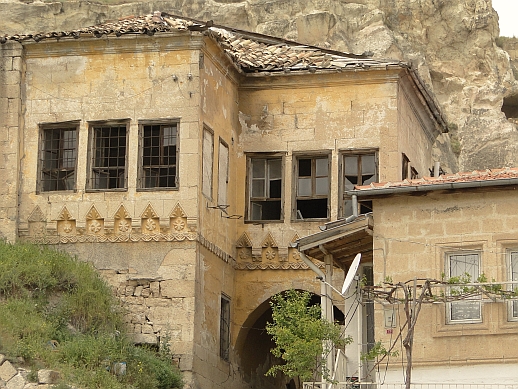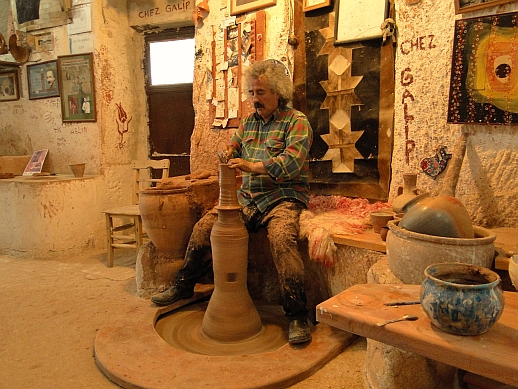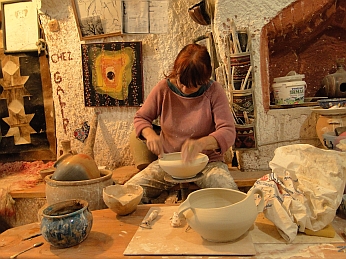 In the old town of Avanos, we visited Galip's pottery work shop . the group got divided in half. while few of them learned pottery, the other group had several hours of weaving class at the near bye cooperative.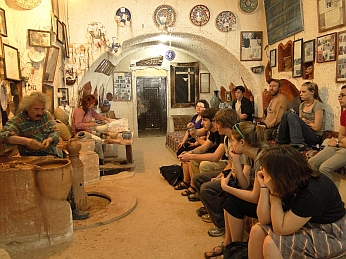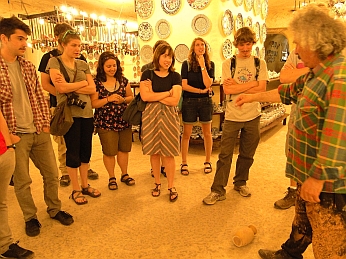 Galip's cavern where we had the pottery class was full of beautiful plates, Galip was especially proud of the room where he had the plaits painted with phosphorous paint. In the dark the plates were glowing.
Tracy got a little gift since she volunteered to jump on the pot on the ground to show how sturdy a well fired pot will be.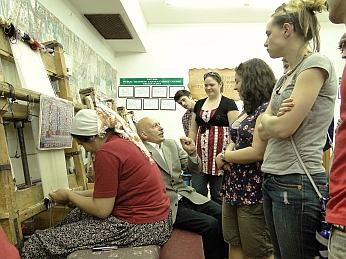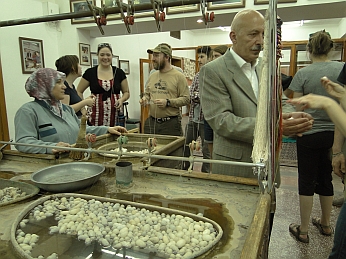 Suat at Sentez gave us an explanation on the process of carpet weaving and silk production.
At the end of the day, this feast for our eyes felt very good.
We all enjoyed seeing the finished samples of the beautiful Turkish Carpets.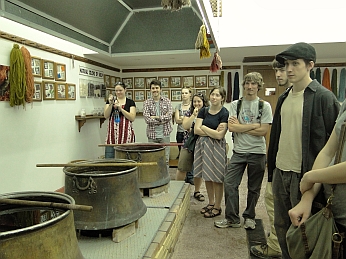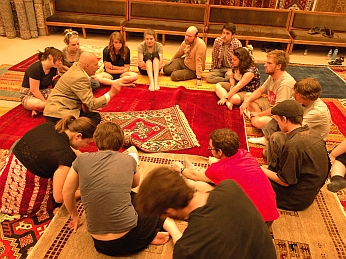 Melitour Home Page Earlham 2011 Journal
Table of content Cappadocia