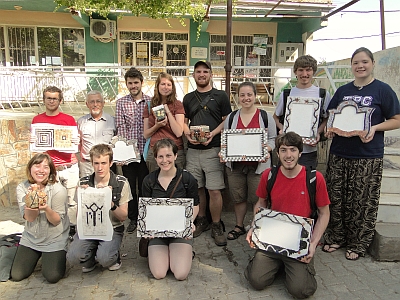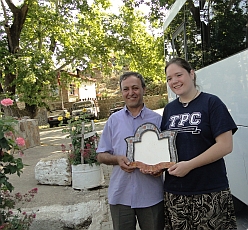 When we arrived the village at 09:00 am, the students were waiting for us with their wonderful work of arts. The all proudly showed how every mosaic piece was completed.
Their teachers were very proud and the students looked very happy.
On the bus we were told that they had a big shish kebab party in the evening and every one had a good evening. We had one of the teachers accompany us to the 2-year college of Torbali, We found out that the faculty had marble, ceramics, geophysics and drilling departments.