Celebrate Orthodox Easter in Greece with
Melitour and Anita Luvera Mayer
During mid-April to early May in 2013…yes, it is really 2013!
"THE TOUR IS FANTASTIC"
PLEASE CLICK HERE TO READ THE JOURNAL OF THE TOUR

Day 01 April 15, 2013 Monday Istanbul, Turkey - Day 24 May 08, 2013 Marmaris,Turkey
This is going to be a relaxed journey exploring the history and culture of Greece starting in Istanbul, heading to northern Greece (Thessalonoliki, Mount Olympus, Pella, Vergina) to the Peloponnes, Athens and then a flight to Rhodes where we board our own boat for a week long visit to the non-tourist southern Aegean Greek Islands. Orthodox Easter is May 5th and we will be celebrating it while on the boat.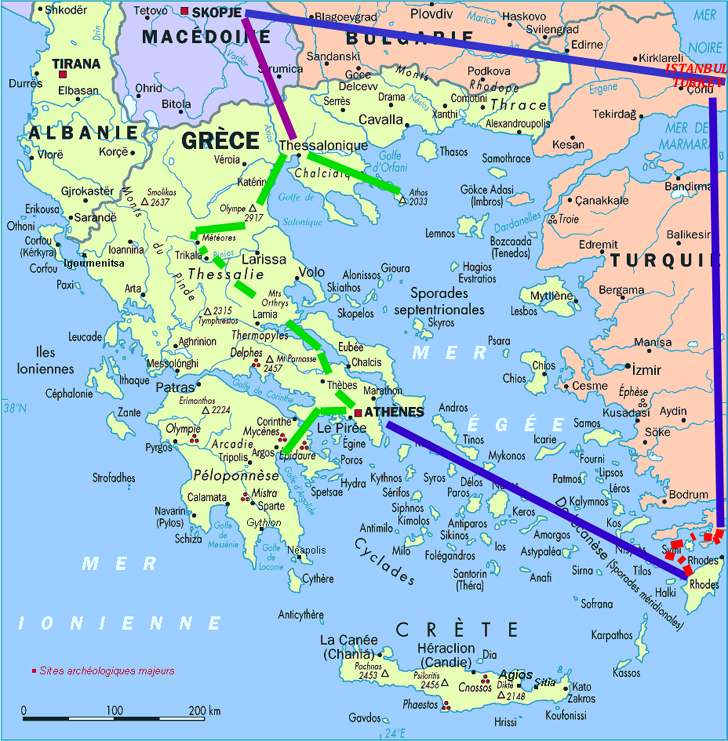 This trip can accommodate twelve participants (plus Anita and Meli) so I am sending this first notice to those who have traveled with us in the past, then we will do a general announcement to others on my mailing list.
If you are interested in joining our adventure please send a non-refundable deposit of $50.00 to Anita Mayer
at 2111 19th Street, Anacortes, WA 98221
I know there are no details as to dates and price but we want to be assured we have twelve people who are interested. As always with our tours, almost every expense will be included in the price other than international travel. For enriching the experience some of the meals will not be included. Please click here to see the meal list.
We are planning few if any one-night hotel stays in order that his trip is one that is slow-paced and relaxing…a time to escape, learn and celebrate the joy of Greece
Itinerary
To print the itinerary please click here
Day 01 April 15, 2013 Monday Istanbul, Turkey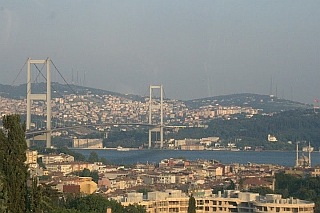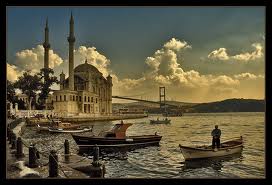 Transfer: As with all of the Melitour tours, your transfer will be included in the price of the tour even if you arrive several days before the tour starts. You will be met under the MEETING POINT #1 sign upon arrival at ISTANBUL ATATURK AIR PORT. for more details please read the arrival info. We always find Istanbul a great location to start our tours. Since most of us by now know our way around in Istanbul, we will not have any sightseeing planned. However, if any one of you like to have a guided tour of Istanbul before the tour starts, Meli can arrange a tour for you. Today we will meet at 05:00 o'clock at the terrace of our hotel. After a short group meeting we will have dinner. Dinner is included. And Hotel is located next to Aya Sophia. walking distance to all the see must sites of Istanbul and the major markets: the Grand Bazaar, Arasta and the Spice Market. Overnight at And Hotel.
Day 02 April 16, 2013 Tuesday Istanbul - Skopje Mecadonia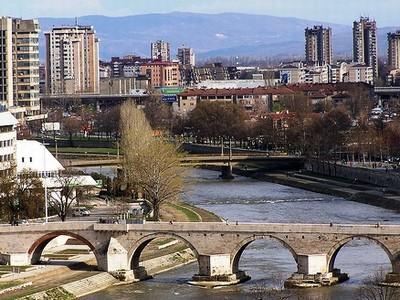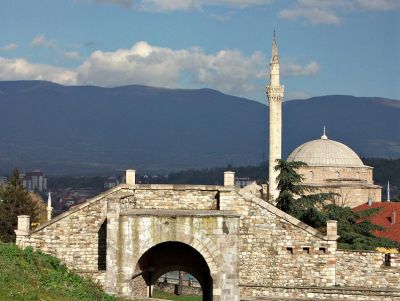 Transfer to Sabiha Gokcen air port. Fly to Skopje the capital of Macedonia. In 2012 we had visited Macedonia and fell in love with this country. We had found the Ethnographic museum in this city to be a very exciting, thrilling museum. Anita and Meli had decided to include Skopje to share their pleasure of learning about Macedonians and their incredible culture.
Arrive in Skopje at 04:55 PM. Transfer to the hotel. Hotel Ambasador
Dinner at a local restaurant.
Day 03 April 17, 2013 Wednesday Skopje Mecadonia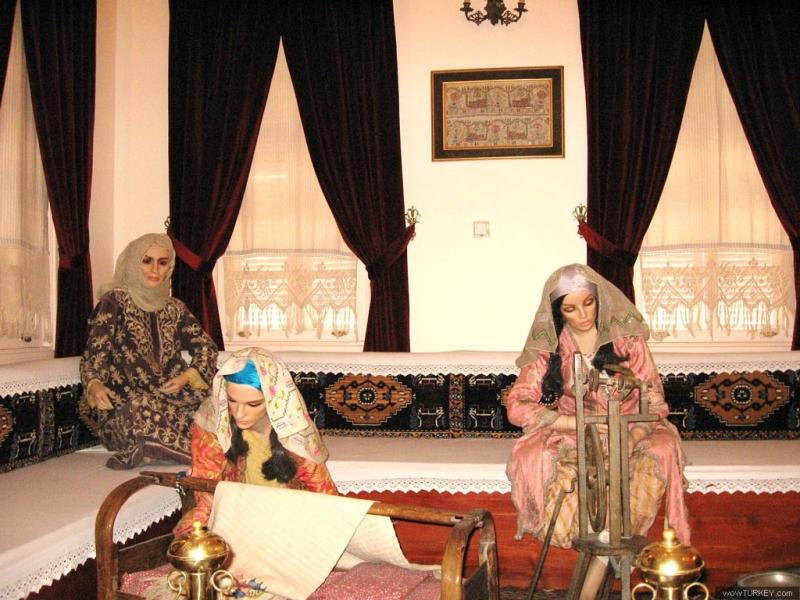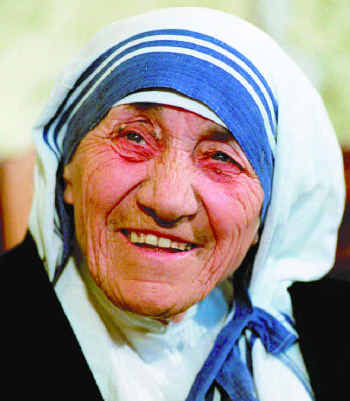 We will start our day with a city tour of Skopje. We will be walking around quite a bit today. so please be aware of the climate. Click here for more info on temperature and possibility of rain. Skopje is the capital of the Republic of Macedonia; it is in the Povardarie region, and is the largest and most diverse city in the country. Skopje has been occupied by many different peoples since its foundation. This is evidenced by the several Byzantine churches and monasteries around the city, also by a few Roman sites, such as Scupi and Skopje's Aqueduct. However, the group that left the greatest mark on Skopje were the Ottomans. The Ottomans ruled Macedonia, THE BALKANS, for hundreds of years and built a large number of mosques and other buildings. Today, Skopje is becoming a modern city. Home to about quarter of the entire population of the country, it is also home to many different of ethnic groups. Besides the majority Macedonians, many Albanians, Turks, Romans, Serbs, Bosniaks and Greeks call Skopje home. Today we will visit the following sites. We will have lunch in the old town. We will certainly have time for beer/ice cream in the busy streets of old Skopje.
Mother Teresa House, Ulice Makedonia, not far from the City Museum. Mother Teresa was born and lived in Skopje until she was 18. The original house is no longer present, but there is a beautiful and tranquil modern chapel and interpretive centre on the site.
The Archaeological Museum
The splendid Ethnographic Museum The Bedesten , the old city. Dinner will be served at a local restaurant. Overnight at the same hotel in Skopje.Overnight at the same hotel Hotel AMBASADOR., in Skopje. This afternoon we are invited to go to Stefan'; s country house . His wife and his mother will serve us home made food/
Dinner is at the restaurant located nearby mountain Vodno.
Day 04 April 19, 2013 Thursday Drive from Mecadonia to Thessalonica, Greece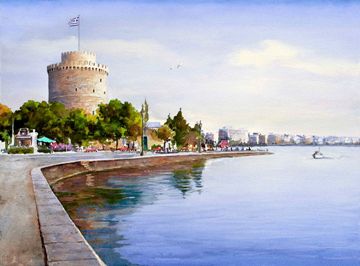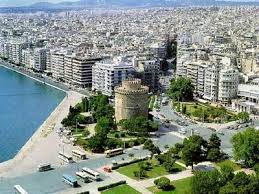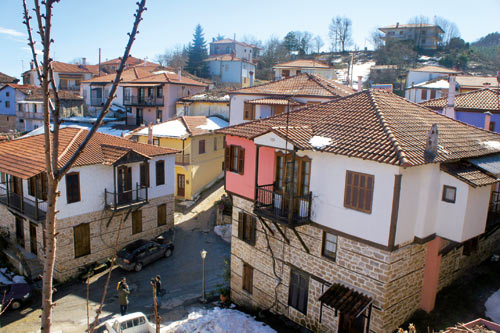 We will leave Skopje on our private bus. After a 4 Hour bus ride we will reach the Greek border and continue to Thessalonica where we will be at for the next two nights.
Thessalonica is my parents hometown. It will be very moving to be in this town for me I will tell you the stories about this town that I heard from my grand parents. The dinner will be included on the sea front in this beautiful city.
ABC HOTEL
Day 05 April 19, 2013 Friday Thessalonica, Greece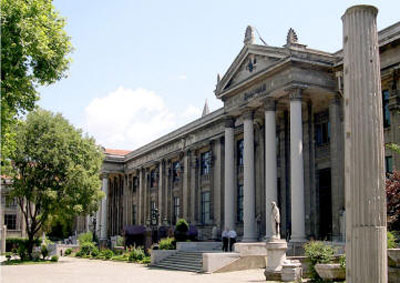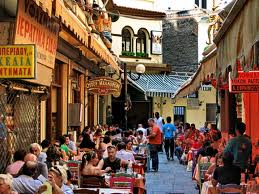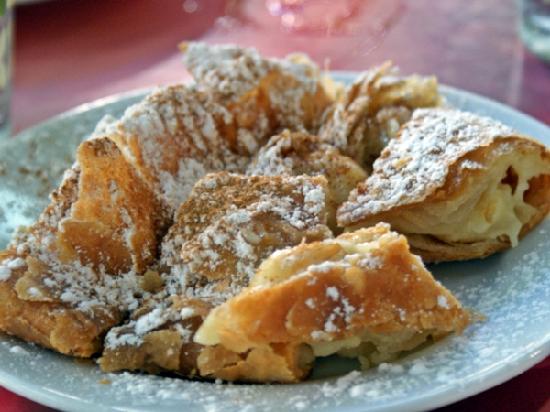 Explore the city : Archeological museum, Central market, embroidery and braid shops , the white tower. The sea front coffee houses will be great locations to spend the free time during the siesta time. Greece has hardly any thing open in the afternoon. So we will get used to the Greek time and pace while is this pleasant city. Those who like to see Mustafa Kemal Ataturk 's house will be welcomed to join Meli to visit this house. Overnight Thessaloniki.
We will not include the dinner tonight since Thessaloniki has innumerable restaurants and excellent choice of food. ABC HOTEL
Day 06 April 20, 2013 Saturday Ouranoupoli City of Heaven - Thessalonica, Greece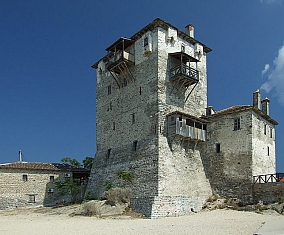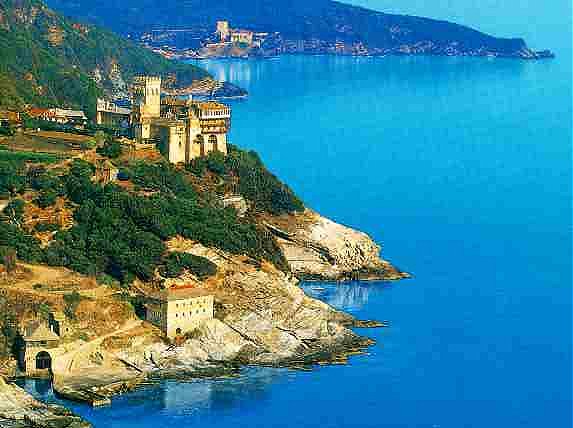 2 hours one way road on the long and winding road leads to an old Byzantine tower by the sea and a sleepy village sprawled around it... The picturesque village of Ouranoupolis with its small fishing harbour and fortified tower lies at the threshold of the unique monastic community of Mount Athos, on the peninsula of Halkidiki. Its name translates "City of the Heavens". With a backdrop of rolling green hills descending to a sparkling sea of the deepest blue, it is a beautiful corner of Greece Drive to Ouranoupoli City of Heaven is about a 2 and a half to 3 hour drive)…small non-tourist setting will be appropriate for the theme of our tour. Return for overnight in Thessalonica. Lunch and dinner will be included.
The village of Ouranoupoli is situated on the coastline in the northwest part (the very beginning) of the Athos peninsula, part of the bigger Chalkidiki peninsula. It is the last settlement before the border with the monks republic of Mount Athos (the Holy Mountain). PLEASE CLICK HERE FOR MORE INFO ON MOUNT ATHOS
NOTE : NON ORTHODOX AND FEMALES CAN NOT GO TO MOUNT ATHOS
Day 07 April 21, 2013 Sunday
Pella, Vergina , Makrgialos, Greece
Three ancient capitals of Ancient Macadonia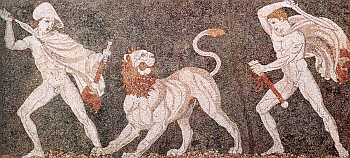 Earl in the morning drive to Pella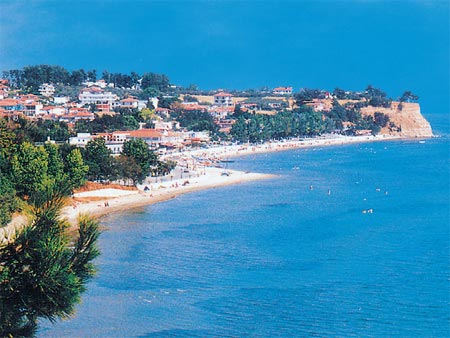 (home of Alexander the Great Continue to Vergina (original capital of Macedonia) Visit the unlooted tombs opened in 1977…tomb 2 believed to be that of Alexander the Great 's father.
Tour the two museums…historically important . In Pydna, late afternoon , visit the home of Laura and her husband Theo for coffee and a few treats…Dr. Theodore Antikas, visiting professor at the Dept. of History, Univ. of Washington and his wife Laura Wynn. They will give a presentation on the history of the Macedonian kingdom from the 1st millennium BC to the present. Possible to also meet a friend of theirs researching ancient fabrics of Greece. Go to dinner after visit. Overnight in Makrgialos . Laura's e-mail is: lwynn@otenet.gr and Theo Antikis is antikwyn@otenet.gr
Overnight in Makrygialos at Hotel Achillion
This hotel is right on the waterfront and a very short walk to all the restaurants. It is also a 10 minute walk from Laura and Theo's home.
http://achillionhotel.com.gr
Tel: 0030

2353041210

and 41356
Day 08 April 22, 2013 Monday Litohoro, Mt. Olympus
, Makragialos, Greece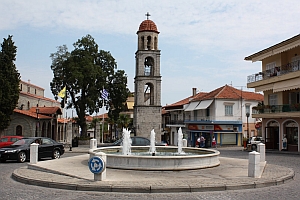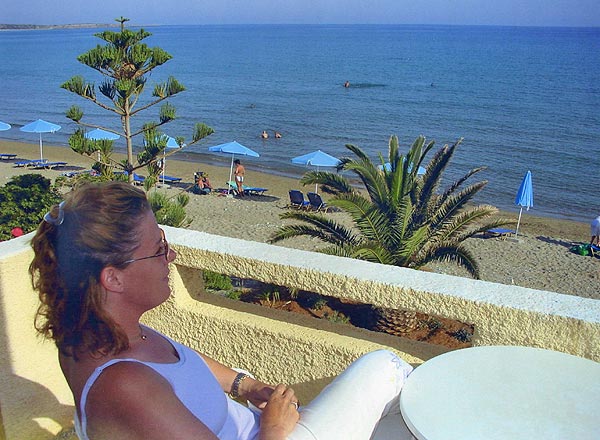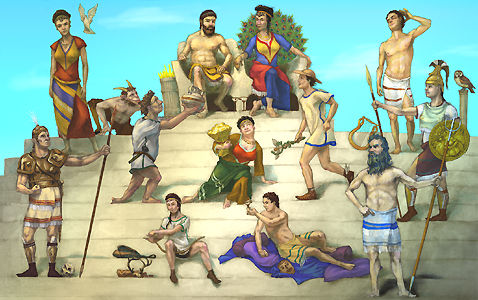 Drive to Mt. Olympus village of Litohoro . Visit to home of two Greek women who do exceptional crochet . Walk on Mt. Olympos , home of the ancient Greek deities. For those who are interested visit the archaeological site and museum at Dion, ancient religious capital of the Macedonians. Visit first national park of Greece. Laura might be able to arrange ethnic dancers at dinner Overnight Makragialos Denosthenes, an archaeologist, working on his doctorate on ancient textiles from this region, will present his findings. Overnight at the same hotel, Hotel Achillion Please click here for more info on Mount Olympos
Day 09 April 23, 2013 Tuesday Meteora ,Delphi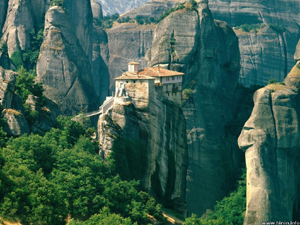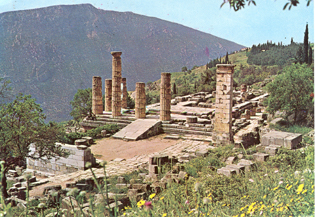 It is going to be a 2 hour but a fun drive. We will stop at Meteora Valley. We might not want to visit the monasteries but at least the natural beauty and the mystic ambiance of the area is worth visiting this UNESCO World Heritage site. Visit the excellent museum. Continue to Delphi. At the foot of Mount Parnassos, within the angle formed by the twin rocks of the Phaedriades, lies the Pan-Hellenic sanctuary of Delphi, which had the most famous oracle of ancient Greece. Delphi was regarded as the centre of the world. According to mythology, it is here that the two eagles sent out by Zeus from the ends of the universe to find the navel of the world met. Overnight in Delphi
Please Click Here for more information on Meteora
Please click here for more info on Delphi
DAY 10 April 24, 2013 Wednesday Drive to Athens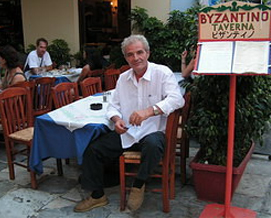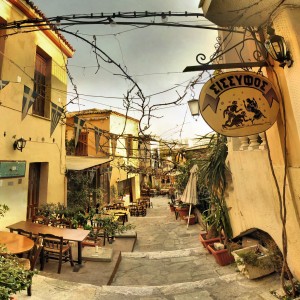 Drive to Athens is only over an hour. When we arrive in the bustling city of Athens before Siesta starts we will have some site seeing and we will have lunch together. For the siesta time every one will be in their own. After Siesta time we will go for a stroll in the Plaka and have dinner at a typical Greek "taverna". Be ready to have fun and ouzo!! Overnight in Athens at hotel Dorian Inn. Athens gets very crowded with the cruise ships in the morning, so I prefer visiting the ancient sites later in the day. Overnight at Dorian Inn Hotel.
Day 11 April 25, 2013 Thursday Athens, Greece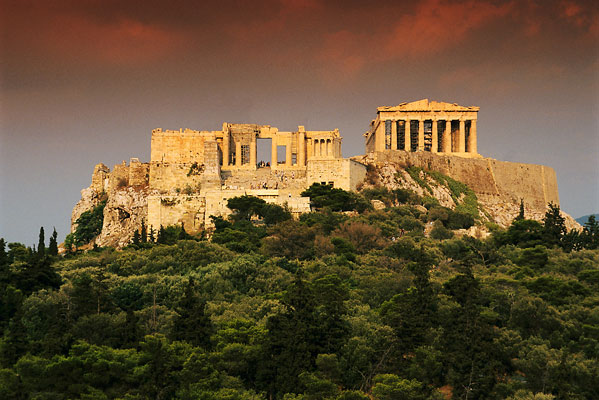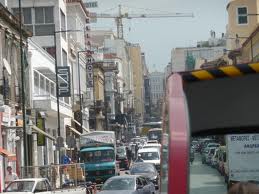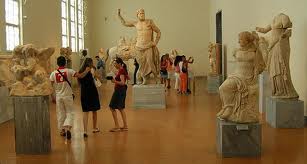 Visit museums, Acropolis etc in Athens…minimum time there other than to see important sites. The Greeks take siesta very seriously , we will do the same. During Athens Siesta time we will have free time.
Today we will do more site-seeing in the morning. Lunch is not included so that every one can have their choice of what they want to do in the afternoon.
We will have a power point presentation on the ancient textiles of Greece la lady who is an expert on the subject. Overnight in Overnight at Dorian Inn Hotel, Athens
Day 12 April 26 2013 Friday Drive to Nafplion, Greece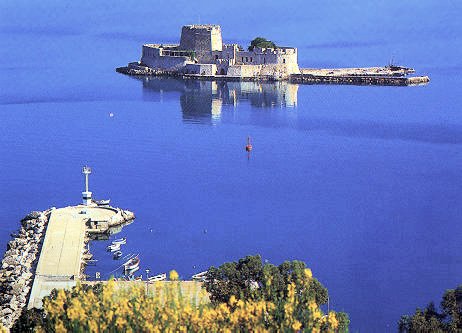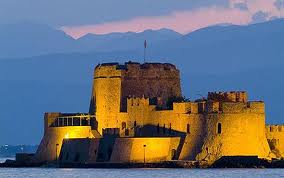 Just a 2 hour drive from Athens. Old Nafplion is one of the most beautiful towns in Greece. The first capital of Greece may remind visitors of the Plaka but it's on the sea. With two mountains crowned by medieval fortresses overlooking the town and the small island fortress called the Bourtzi that once protected the harbor, Nafplion is full of restaurants, shops, cafes, beautiful old buildings, hotels of all catagories and a beach that you can walk to in ten minutes. For people who want to visit an island but don't like boats, Nafplion is a good alternative It is also convenient to the important ancient sites of , Epidavros, Nemea, Argos and Corinth.nOvernight in Nafplion,
Day 13 April 27, 2013 Saturday Nafplion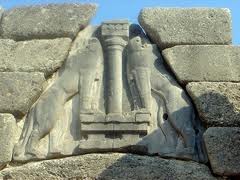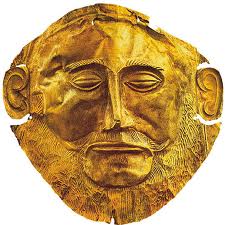 This can be a free day to enjoy the beautiful city. but for those who are interested in ancient sites can join the tour to Myceneae, The Asclepieion and Epidaurus. In the afternoon we will meet with the members of a women's club specializing in local textile.
The Asclepieion at Epidaurus was the most celebrated healing center of the Classical world, the place where ill people went in the hope of being cured. To find out the right cure for their ailments, they spent a night in the enkoimeteria, a big sleeping hall. In their dreams, the god himself would advise them what they had to do to regain their health. Found in the sanctuary, there was a guest house for 160 guestrooms. There are also mineral springs in the vicinity which may have been used in healing. Asclepius, the most important healer god of antiquity, brought prosperity to the sanctuary, which in the 4th and 3rd centuries BC embarked on an ambitious building program for enlarging and reconstruction of monumental buildings. Fame and prosperity continued throughout the Hellenistic period. In 87 BC the sanctuary was looted by the Roman general Sulla, and in 67 BC, it was plundered by pirates. In the 2nd century AD, the sanctuary enjoyed a new upsurge under the Romans, but in AD 395 the Goths raided the sanctuary. Even after the introduction of Christianity and the silencing of the oracles, the sanctuary at Epidauros was still known as late as the mid 5th century, although as a Christian healing center.
Day 14 April 28, 2013 Sunday Back to Athens and fly to Rhodes overnight in Rhodes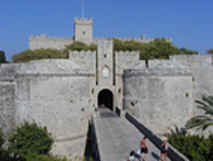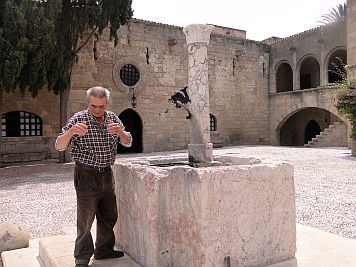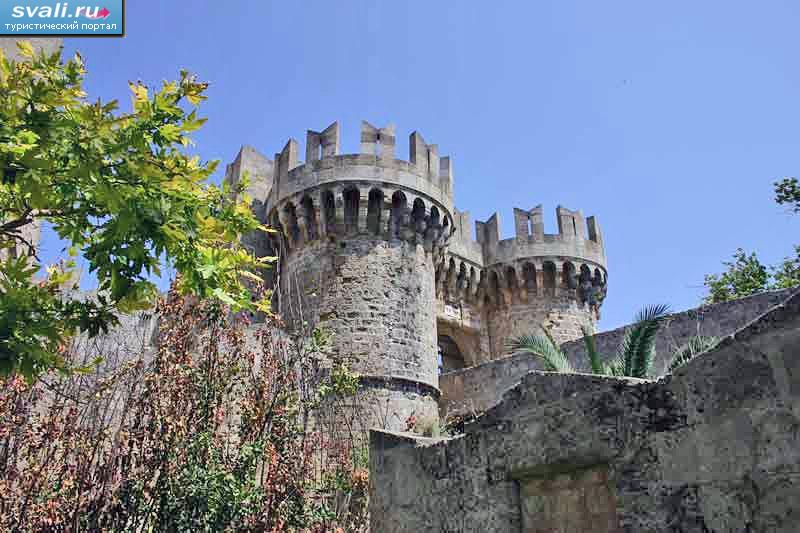 Rhodes called from its local people the Rose of the Aegean and deserves its name because is one of the most beautiful Greek islands. Rhodes has the oldest tourist history from all the islands of Greece . Rhodes town is divided to the new town and the old town from the big medieval wall. The beauty of Rhodes town is the old town with the medieval castles ,houses and streets. At the port the visitor will find Mandraki with its circular Market and the Cafes at the seafront ,further on are the Art Deco buildings of the Metropolis from the times of the Italian occupation. At the entrance of the port are the famous two columns with the two Deers at the place where supposed to be the colossus of Rhodes .
Day 15 April 29, 2013 Monday Rhodes Lindos overnight in Rhodes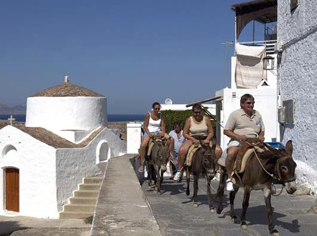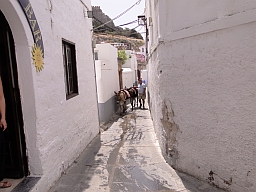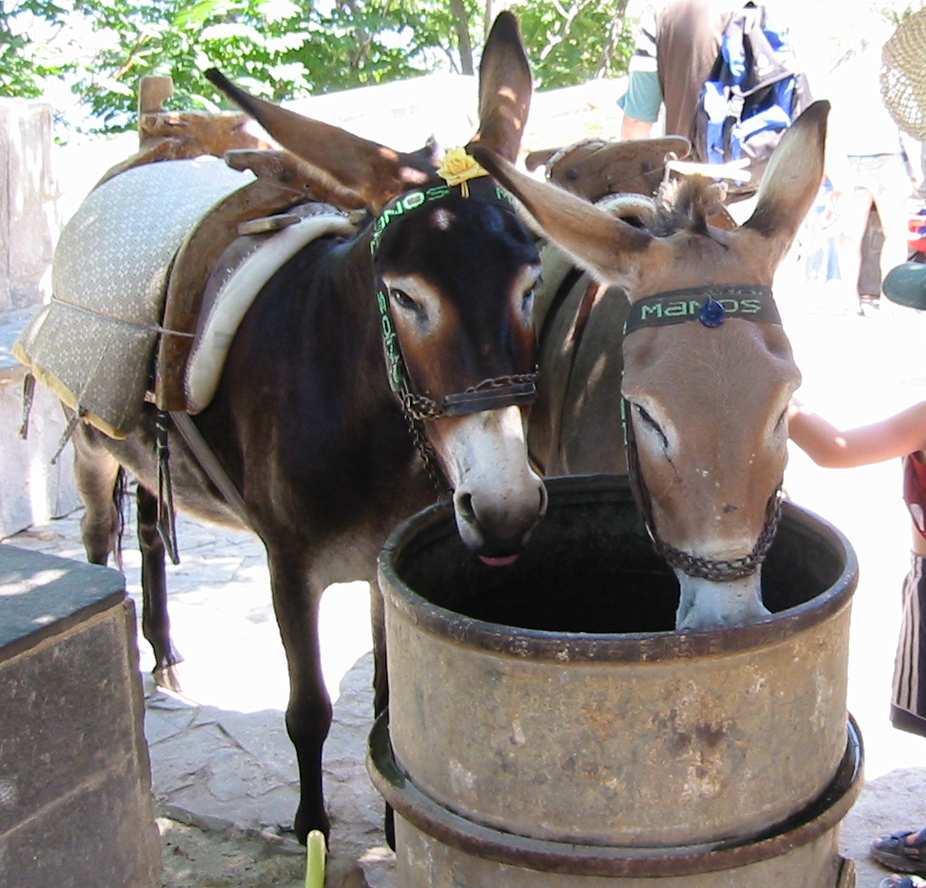 Lindos is one of the national treasures of Greece; hotels are not allowed to be built in Lindos, and cars are not allowed in Lindos too, so the narrow streets remain vehicle free, (apart from a few special narrow delivery vans). Lindos is a maze of little alleys with shops, bars and restaurants mixed with medieval walls, simple architecture, with wonderful black and white "chochlaki" pebbled floors and painted ceilings. You'll notice the historic influence of Roman, Turk, Italian and Byzantine rulers.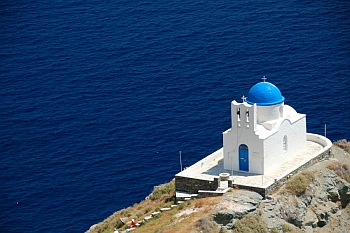 Day 16 April 30, 2013 Tuesday Rhodes over night on the boat, Greece
Free day in Rhodes. You are truly on your own. We will have the luggage transferred to the boat in your absence. When you walk in to the excellent gullet boat, you will find your luggage in your cabin. All you have to do is to enjoy your time in Rhodes,shop, eat, and enjoy the service we will be given b our excellent crew on our boat

Dinner on the boat.
Day 17 May 01, 2013 Wednesday Sail to Chalki /Boat Greece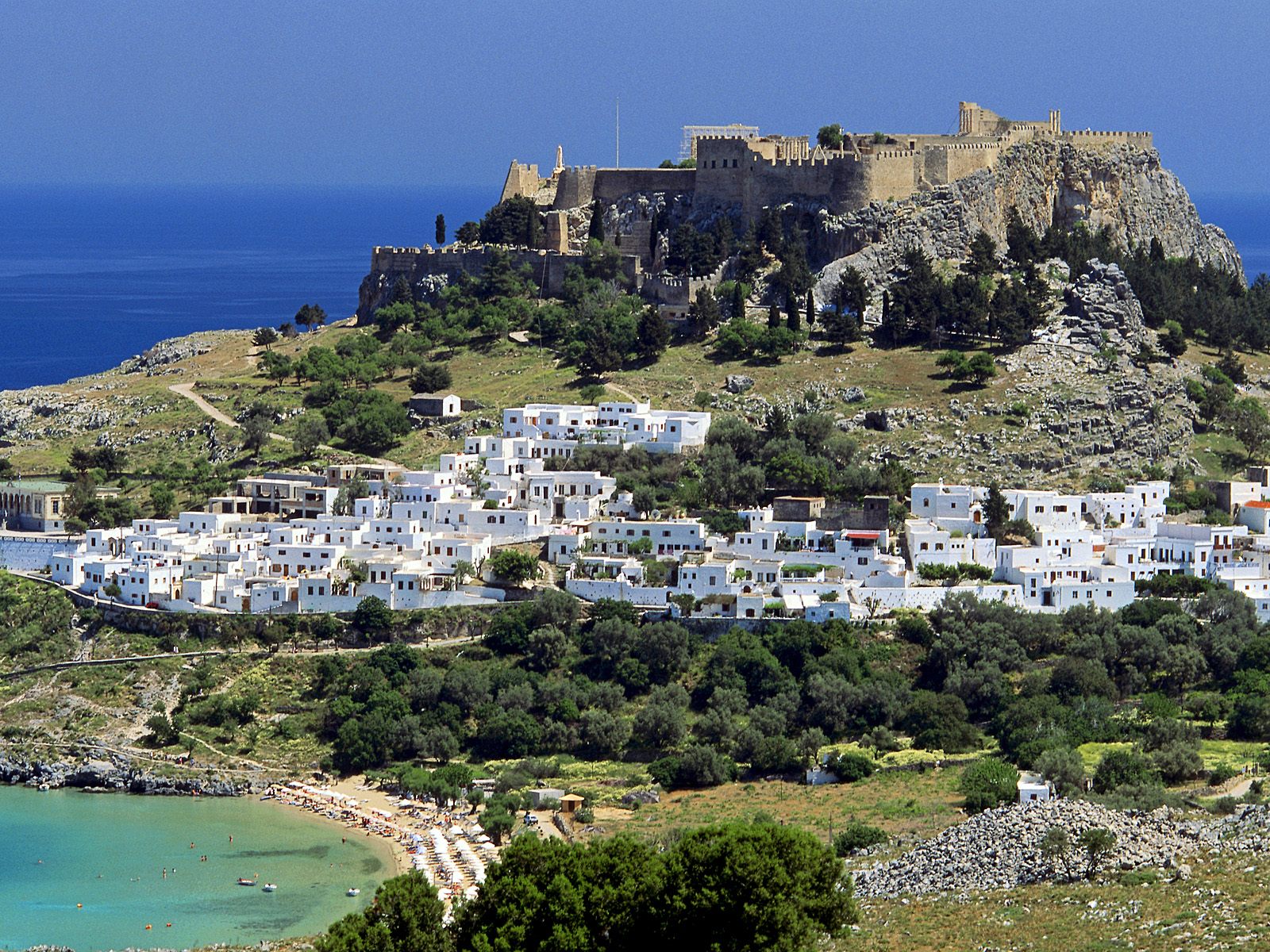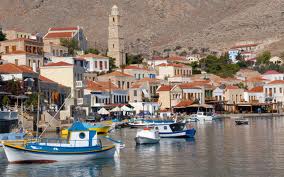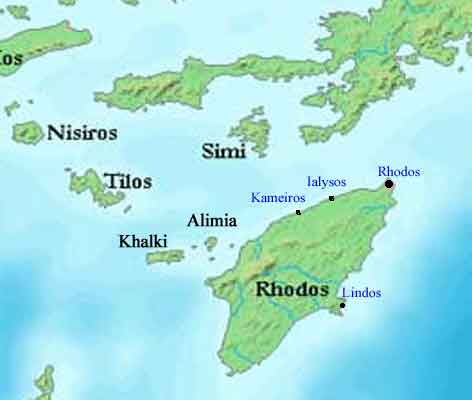 Sail to Chalki Island - Greece 33 sea miles takes about 5 hours. Khalki ( Chalki ), is a small mountainous island, of about 400 inhabitants.. Its name most probably reflects the copper (chalkos in greek) once mined there. It has ony one settlement. Emborio or Nimborio,a little harbour town consisting of 2 and 3-story Venetian style renovated mansions, overshadowed by a Byzantine bell tower and a dramatic backdrop of rugged mountains guarded by 3 ruined windmills Please click here for more info on Khalki Island
Day 18 M ay 02, 2013 Thursday Tilos /Boat Greece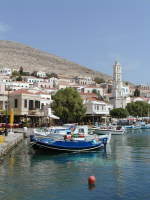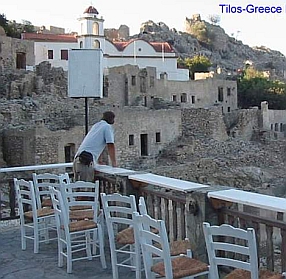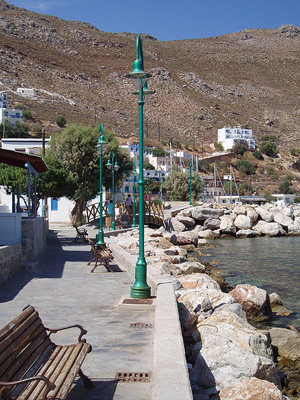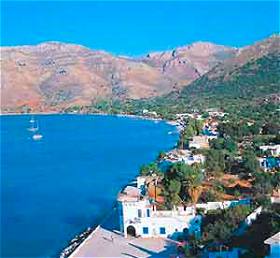 Tilos is an Aegean island with nineteen beaches, twelve mountains, seven medieval castles, a Byzantine monastery and two hundred churches, a cave full of natural discoveries, a village that is a declared cultural monument, a hundred bird species, hundreds of wild flowers and herbs, and five hundred residents. Sail to Tilos - Greece It takes approximately 3 hours - 20 sea miles. Please click here for more info on Tilos Island
Day 19 May 03, 2013 Friday Nisyros/Boat Greece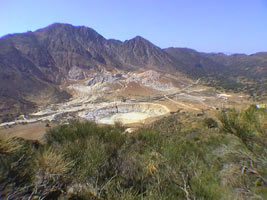 Nisyros is a small island in the Dodecanese complex, between Kos and Tilos. It is a quiet place, far from the tourist current other Greek islands have, that fascinates and charms visitors with its strong colourful character, the dark brown of its volcanic earth, the white of its houses and the deep blue of its sea. Nothing disturbs the silence of the island, which gives it a mysterious charm that remains with visitors who almost always fall in love with Nisyros and cherish its memories One of the naturalattractions of Nisyros island is the volcano, on its central side, near the village of Nikia, on the plateau of Lakki. Sail to Nisyros - Greece 5 hours sailing lunch on board . Please click here for more info on Nisyros Island

Day 20 May 04th, 2013 Saturday Symi/Boat Greece

Simi - Greece 30 sea miles 4-5 hour sailing lunch on board. Simi is noted for peace and tranquility rather than beaches, which are in short supply. The neo-classical mansions that hang off the hills around the main port are a reminder of the rich pickings once enjoyed by the inhabitants. Please click here for more info on Simi Island
Day 21 May 5th, 2013 Sunday Symi, Greece on the boat


Today is the big day. It is Orthodox Easter. We want to experience how Easter is being celebrated in this little Islandate celebrate this holy day. Simi has wonderful restaurants and lots of shops. Excellent Embroidery and fun;
Day 22 May 6th, 2013 Monday Bozburun/Boat Turkey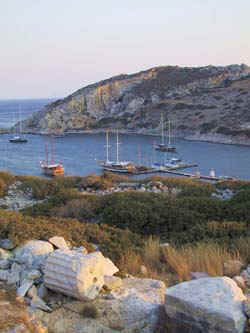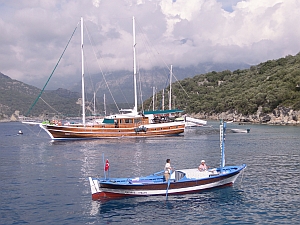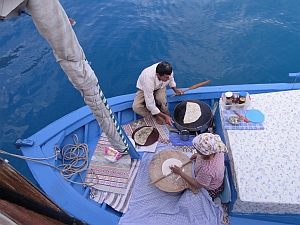 The fresh bread will be made right next to our boat. If one can get drunk with the beauty of nature, be aware you will have a hang over tomorrow. Lunch on board Dinner at Bozburun.
Day 23 May 7th, 2013 Tuesday Caunos Turkey a quaint little village along the Turkish Coast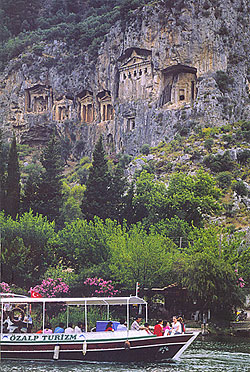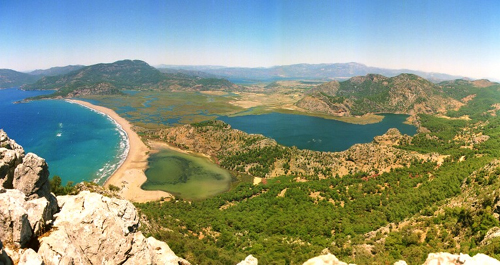 We will transfer to river boats and sail through the bends of the meandering river in the shade of the Lycian tombs. The ancient city of Caunos stands midway along the channel facing Dalyan. Settlement here is believed to date from 3000 BC by Caunos, the son of Miletos and it later grew into a major port on the border between Lycia and Caria. The imposing Lycian rock tombs with their facades curved into the form of temples were the last resting place of the kings of Caunos.
Day 24 May 08, 2013 Marmaris
Transfer to Dalaman Airport and fly Istanbul to connect to your international flights.
If your flight is too early in the morning to have a connection, we can provide a hotel room for you in istanbul.
those who like to extend their tour to Kusadasi to Meli's farm will have a land transportation from Marmaris.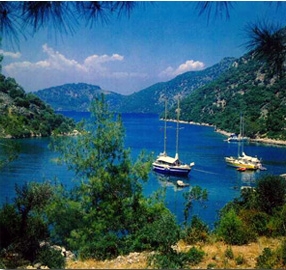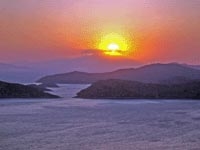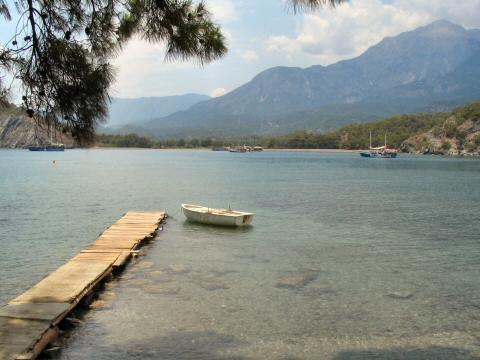 The meals which are not included are carefully chosen so that where meal is easily available you can enjoy trying out different restaurants. Every one brags about Greek food so we thought having choice for different restaurants and what to eat should be your decision. I have also not included the dinners on the boat while in Greece thinking that it will not be faire to the few local restaurants whose way of income is the tourist that come to their Islands.
| | | | |
| --- | --- | --- | --- |
| | 23 BREAKFASTS | 15 LUNCHS | 12 DINNERS |
| Day 01 April 15, Monday Istanbul, | Not included | Not included | Included |
| Day 02 April 16, Tuesday Skopje | Included | Included | Included |
| Day 03 April 17, Wednesday Skopje | Included | Included | Included |
| Day 04 April 18, Thessalonica, | Included | Included | Included |
| Day 05 April 19, Friday Thessalonica, | Included | Included | Not included |
| Day 06 April 20, Saturday Thessalonica, | Included | Not included | Not included |
| Day 07 April 21, Sunday Makrgialos, | Included | Included | Included |
| Day 08 April 22, Monday Makragialos | Included | Included | Included |
| Day 09 April 23, Tuesday Delphi | Included | Included | Included |
| DAY 10 April 24, 2013 Wednesday Athens . | Included | Included | Not included |
| Day 11 April 25, Thursday Athens, | Included | Not included | Included |
| Day 12 April 26 Friday Nafplion, | Included | includeded | Not included |
| Day 13 April 27, 2013 Saturday Nafplion | Included | Not Included | Not included |
| Day 14 April 28, Sunday Rhodes | Included | Not included | Included |
| Day 15 April 29, Monday Lindos, Rhodes | Included | Not included | Not included |
| Day 16 April 30, Tuesday Rhodes boat | Included | Not included | Included |
| Day 17 May 01, Wednesday Boat | Included | Included | Not included |
| Day 18 M ay 02, Thursday Boat | Included | Included | Not included |
| Day 19 May 03, Friday Nisyros/Boat | Included | Included | Not included |
| Day 20 May 04,Saturday Symi/Boat | Included | Included | Not included |
| Day 21 May 5th,Sunday Symi, boat | Included | Not included | Not included |
| Day 22 May 6th, Monday Bozburun/Boat | Included | Included | Included |
| Day 23 May 7th, Tuesday | Included | Included | Included |
| Day 24 May 08, 2013 Wednesday Marmaris | Included | Not included | Not included |
NOTE ON MEALS: The meals which are not included in the tour program are picked up based on the location. Where meals are not included, there are many restaurants which the tour members can choose from and eating is part of the experience especially in the Greek Islands
HOTEL LIST
HOTEL NAME

WEB SITE

PHONE

Day 01 April 15, Monday Istanbul,

And Hotel
www.andhotel.com
+90 216 5383940

Day 02 April 16, Tuesday Skopje

Hotel Ambasador
www.hotelskopje.net
+38970659479

Day 03 April 17, Wednesday Skopje

Hotel Ambasador
www.hotelskopje.net
+38970659479

Day 04 April 18, Thessalonica,

Hotel ABC
www.hotelabc.gr
+30 2310 265421

Day 05 April 19, Friday Thessalonica,

Hotel ABC
www.hotelabc.gr
+30 2310 265421

Day 06 April 20, Saturday Thessalonica,

Hotel ABC
www.hotelabc.gr
+30 2310 265421

Day 07 April 21, Sunday Makrgialos,

Hotel Achillion

http://achillionhotel.com.gr

+

30

2353041210

Day 08 April 22, Monday Makragialos

Hotel Achillion

http://achillionhotel.com.gr

+

30

2353041210

Day 09 April 23, Tuesday Delphi

??????
???????????????????????
????????

DAY 10 April 24, 2013 Wednesday Athens .

Hotel Dorian Inn
www.dorianinnhotel.com

+30

2105239782

Day 11 April 25, Thursday Athens,

Hotel Dorian Inn
www.dorianinnhotel.com

+30

2105239782

Day 12 April 26 Friday Nafplion,

????????
???????????????????????
????????

Day 13 April 27, 2013 Saturday Nafplion

????????
???????????????????????
????????

Day 14 April 28, Sunday Rhodes

????????
???????????????????????
????????

Day 15 April 29, Monday Lindos, Rhodes

????????
???????????????????????
????????

Day 16 April 30, Tuesday Rhodes boat

Boat
http://www.kaptanacar.com/kaptan_grand.php
90 532 345 9987

Day 17 May 01, Wednesday Boat

Boat
http://www.kaptanacar.com/kaptan_grand.php
90 532 345 9987

Day 18 M ay 02, Thursday Boat

Boat
http://www.kaptanacar.com/kaptan_grand.php
90 532 345 9987

Day 19 May 03, Friday Nisyros/Boat

Boat
http://www.kaptanacar.com/kaptan_grand.php
90 532 345 9987

Day 20 May 04,Saturday Symi/Boat

Boat
http://www.kaptanacar.com/kaptan_grand.php
90 532 345 9987

Day 21 May 5th,Sunday Symi, boat

Boat
http://www.kaptanacar.com/kaptan_grand.php
90 532 345 9987

Day 22 May 6th, Monday Bozburun/Boat

Boat
http://www.kaptanacar.com/kaptan_grand.php
90 532 345 9987

Day 23 May 7th, Tuesday

Boat
http://www.kaptanacar.com/kaptan_grand.php
90 532 345 9987

Day 24 May 08, 2013 Wednesday Marmaris