The rose gardens of
Koutoubia Mosque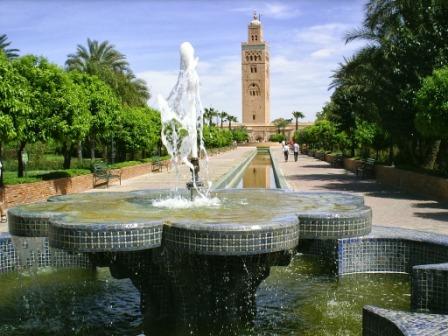 Saadian Tombs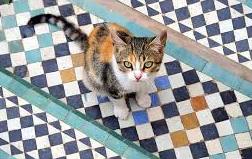 At the souk of Marrakesh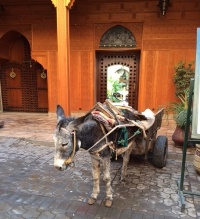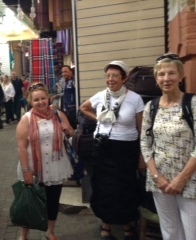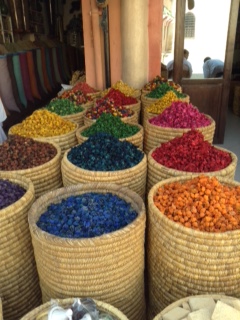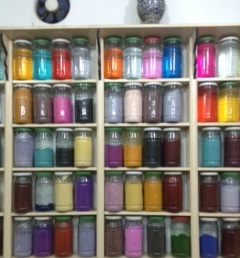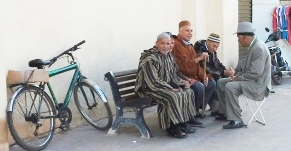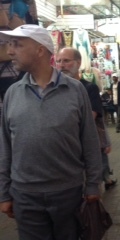 We met our guide, Lahtif and began our tour by walking past the rose gardens to visit the Koutoubia mosque and minaret (12th century), the highest building in the city. Non-Muslims can't go inside the mosque. It is only open for prayer. The wooden pole on to of minaret points to Mecca. The name Koutoubia comes from the word kutub, which means book. The mosque was built on the site of a former booksellers market. Dar al Hazar, the remains of a mosque next to Koutoubia, was destroyed for political reasons. It was built by the Bedouins in the 11th century, and destroyed by the Berbers.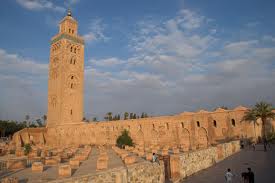 Ramadan prayers at the Koutoubia are attended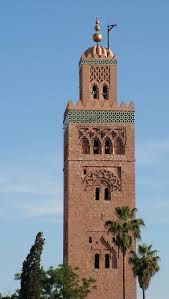 by 20,000 people, many of whom have to pray outside, and the streets are closed for that purpose.
The Kasbah, 13th century, is the site of the Saadian Tombs. There are separate rooms for kings, princess and queens. The people who served the king were buried outside. The tombs were covered with beautiful mosaic tiles.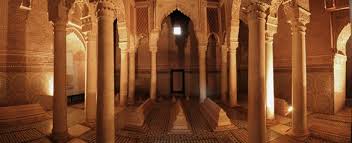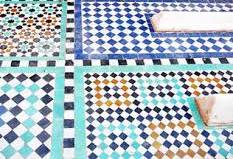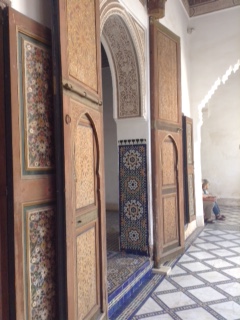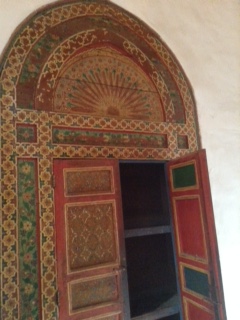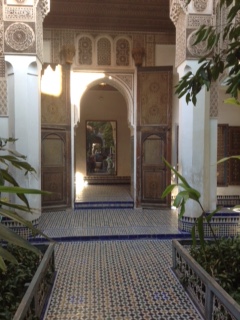 Next, we drove thru the Jewish quarter to Bahia Palace, a riad on steroids. It was built in the 19th century for Bou-Ahmed's 4 wives and 24 concubines and their many children. Each wife had a room on one side of a courtyard. The tile and painted decorations were outstanding, particularly around the doorways and ceiling.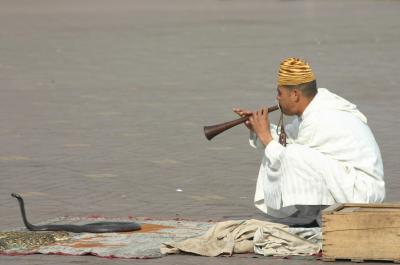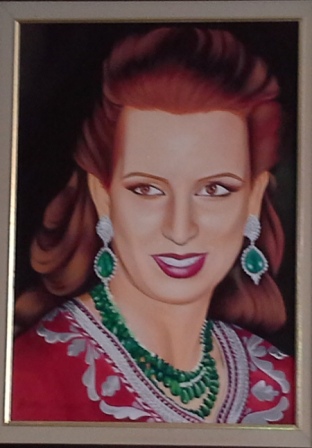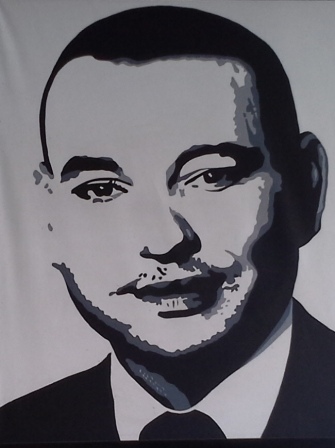 The cafe had the pictures of the king and the beloved queen. For her involvement in fight for cancer, she is much loved and respected through out Morocco. After a coffees stop, we walked thru the souks, starting with a carpentry area. We saw the oldest monument in the city, consisting of the 12th century ruins of fountains and baths below the current street level. We visited the spice market, with cactus flowers, natural dyes, cosmetics and spices, where we made large contributions to the economy of Morocco. We continued thru the souk, and saw the leather auction area. Lahtif predicted that the auction will not exist in 5 years.
After walking thru the main plaza, Jemaa el Fna, we stopped for a late lunch, saw some snake charmers, and headed back to the bus.