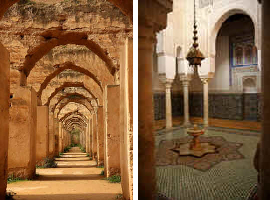 Off at 9 toi see the incredible stables built by Moullay Ismail to house his 12,000 horses. We could all hope to be housed so well! Meli's decision to go early before other tourist was excellent and the quiet and simplicity of the beautiful arched rooms was incredible Built in 1672 by 60,000 prisoners, the engineering is wonderful with water coming from 20 Kms out of city and a water wheel to bring water up to horses. The space is now used for weddings and parties!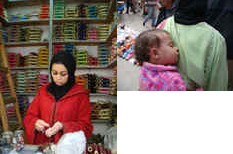 Then off to the souk that specialized is jellabas, shoes and buttons. .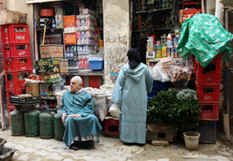 Then on to the bus for the ride to Volubilis. Just before arriving there we could see the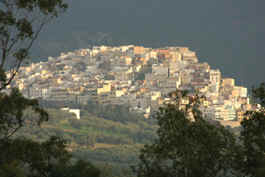 ancient town of Moulay Idriss perched on the rocks and lit by the afternoon sun. Beautiful! Idriss was one of the first Arabs in Morocco in 8th century and his tomb is here. He was the son-in-law of Prophet Mohammed


Volubilis is magical. It is the farthest reach of the Roman Empire and the mosaics are wonderfully preserved. Of all the Roman ruins I have seen, this one is the most tightly knit community. It is always fun to imagine life at that time and try to recreate in your mind how it must have been. The Lisbon earthquake largely destroyed the city in 1726.
Then on to Fes and a festive dinner where Mike played with the band and we celebrated the Gerber's 42nd wedding anniversary! What fun all of the drumming was. That night some of us began to pay the price with bad stomachs!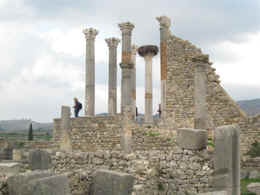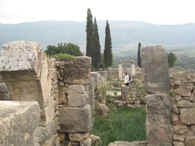 Next Page Day 04 Morocco Tour itinerary

Home Page