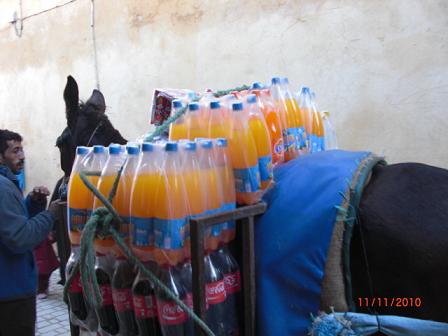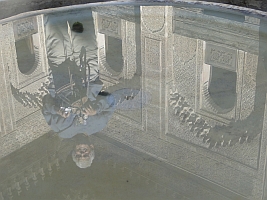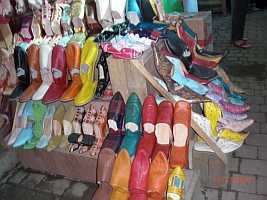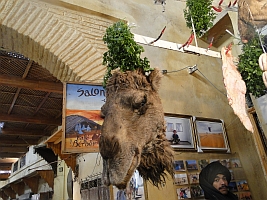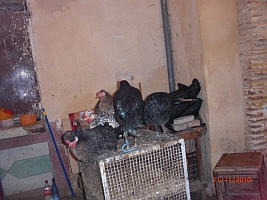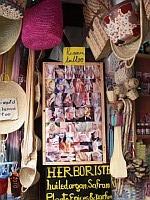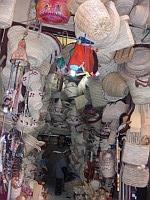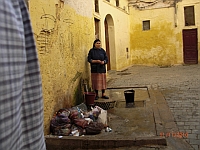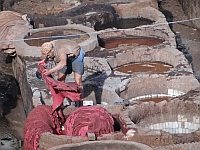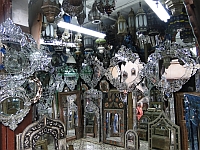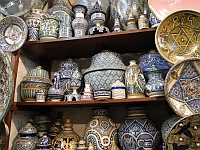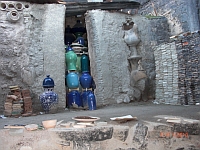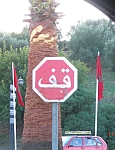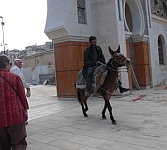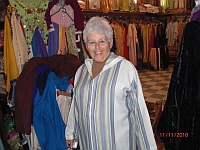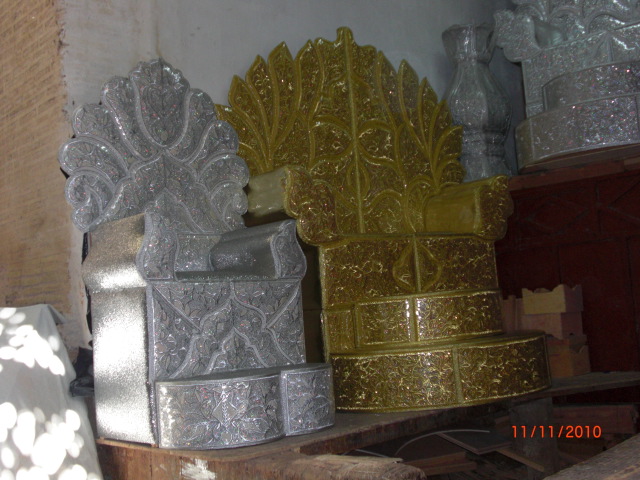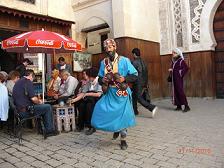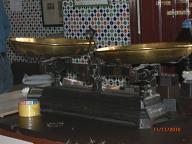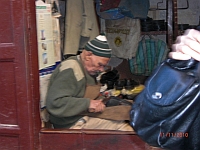 The talented hands of the craftsmen creating wonders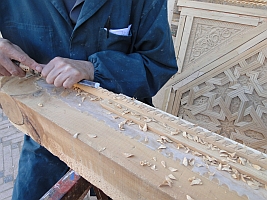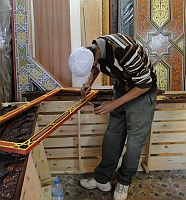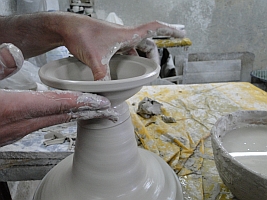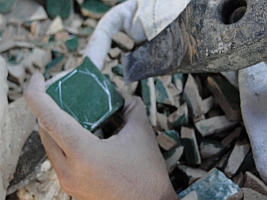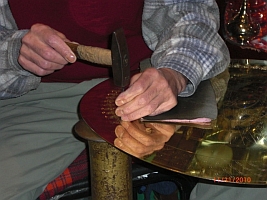 Joan made it to the top of the restaurant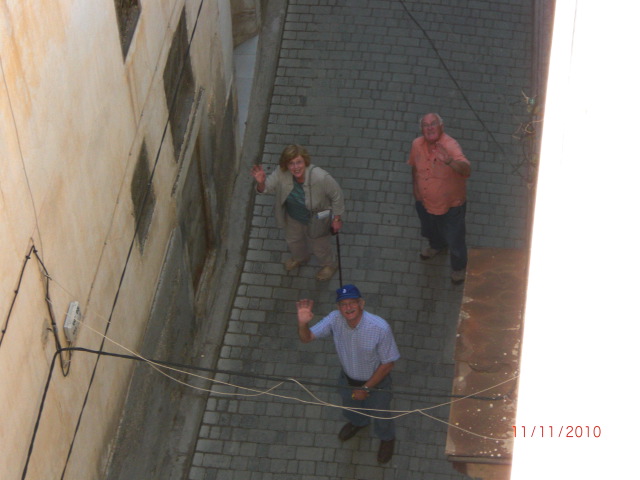 Fes Food Foibles:
Is it yogurt or crème de la cheese?
For desert, Carl chose vanilla pudding ...... lots of it! Guess what? It was a bowl of mayonnaise!
Food quote by Cathy Cowman :
"The food is as beautiful here as the architecture"
( Incidentally the group is taking bets as to how many times Cathy will use the word "beautiful" during our trip)
Another of Cathy's quotes: "While winding through the narrow lanes of the souk..." "we are not in Kansas any more!"
Bath tubs in paradise....
Carl says,"It is the first time he has taken a shower in skateboard position !"