Fabulous cork tree forest en route to Meknes.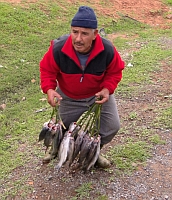 Disgruntled fisherman found no takers in our group!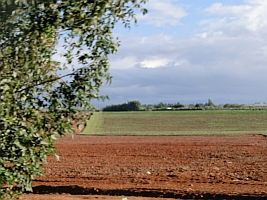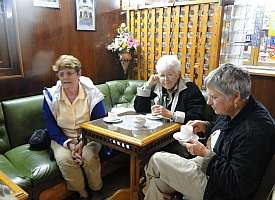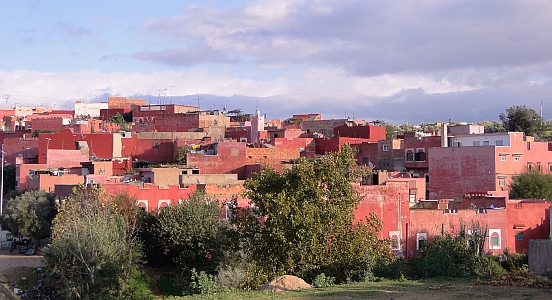 Verdant Vallies Tea Break at Tafilat. The sun set glowing on to the Red village along the way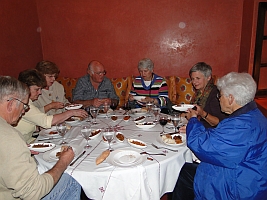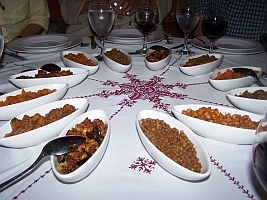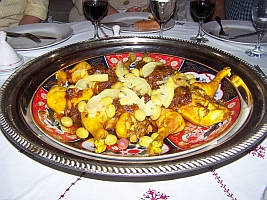 Dinner at Riad Yousouf
At the Medine of Meknes.

Along with the full bodied famous Meknes red wine we had dinner on hand embroidered table cloth. We had 6 different salads, chicken pastia, and chicken lemon tagine.
D E L I C I O U S !!
Click here for Day 03 Meknes
Group journal index
MELITOUR home page