September 22 - October 10, 2011
B A L K A N S
TURKEY , BULGARIA, MACEDONIA, ALBANIA,
MONTENEGRO, CROATIA, BOSNIA, SERBIA
Group Journal
Day 11 Albania Oct. 02, 2011 Sunday
Itinerary: Crossing Macedonia-Albania border and arrival in Elbasan. Short city tour and continue to Berat, Visit of Onufri museum and Berat castle. Late afternoon arrival in Durres.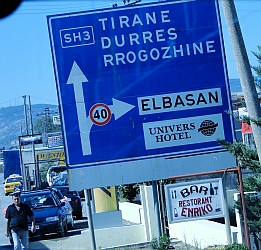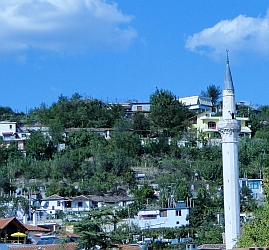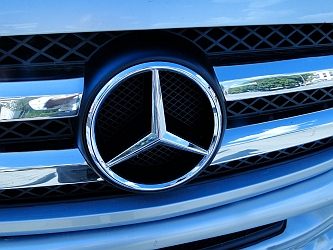 Berat is an old Turkish village. The architecture and the life style resembles the 18th Century Ottoman culture.
We climbed up to the fortress and visited the church. Obviously the father of the church was not expecting visitors. When he saw us , he ran and unlocked the door. We are very pleased to see this hospitality.