September 22 - October 10, 2011
BALKANS
TURKEY , BULGARIA, MACEDONIA, ALBANIA,
MONTENEGRO,CROATIA, BOSNIA,SERBIA
Group Journal
Day 05 Bulgaria - Barzitza, Stella's farm Sept. 26, 2011 Monday
Itinerary: Visit Nessebar, Visit Stella's Farm, Arbanassi, Velico Tarnova
Hotel: ALEGRO 3*, ul. Tsar T. Svetoslav 15,Veliko Tarnovo, Bulgaria phone 359 62 602332
The group had decided that we would return to Nessebar. The first stop was a change office. The tempting small shops looked very inviting. We wanted to be prepared. We started with the tiny, beautiful museum. We hired a local guide.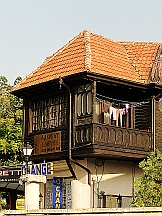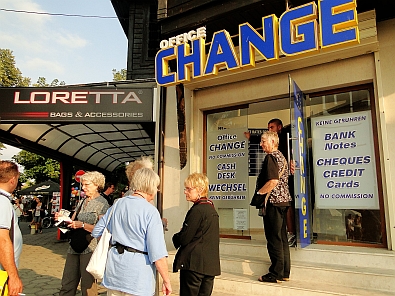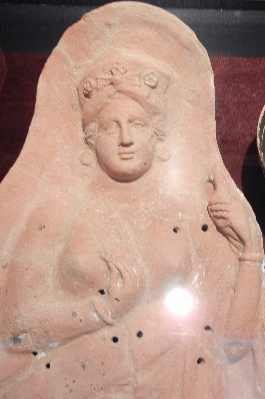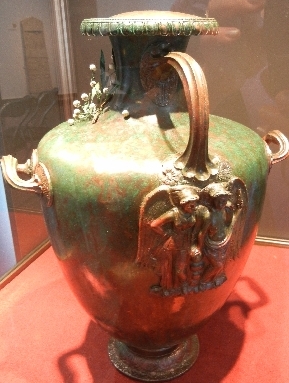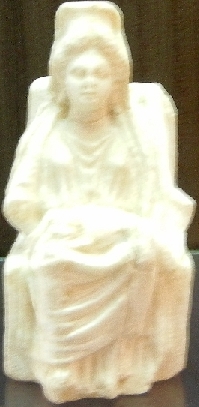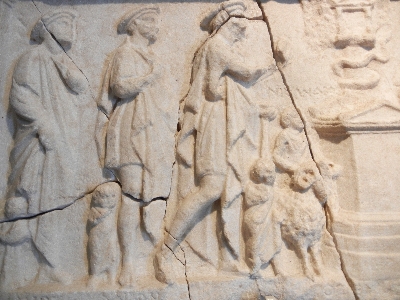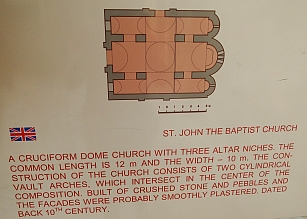 The history of this small settlement goes back to the 2nd millennium. the most amazing object in display was a vase which was just recently excavated and dated to the 2nd century AD.

The city was an important harbor of the Ottoman empire. Most of the churches were either built or restored during the presence of the Ottomans. The most important church was the church of St John the Baptist. The frescoes were reminiscent of the 16th century Orthodox style.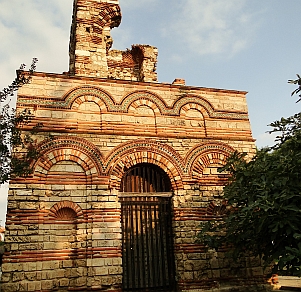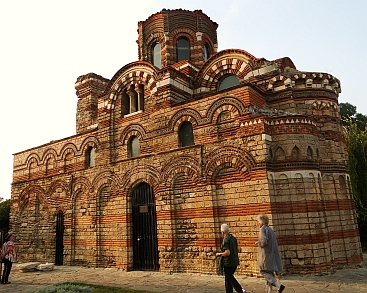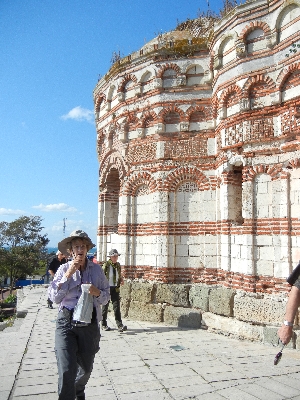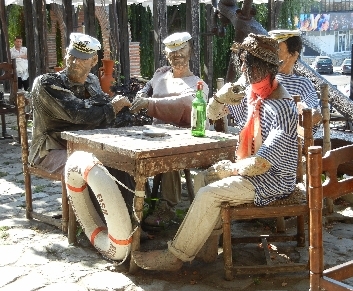 Along with this history that surrounds this city, obviously mass tourism is an important income for Nessabar.
The bars, cheap shops, Chinese souvenirs were also an important part of the narrow streets.
Our next stop will be Stella's Farm. She will show us her villages and this will be very much of an experience that all the MELITOUR travelers always love to have. Stella is a Bulgarian Lady who had lived in the USA and then decided to return to her village in Bulgaria.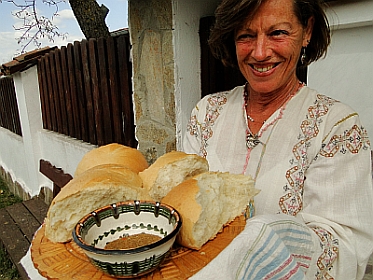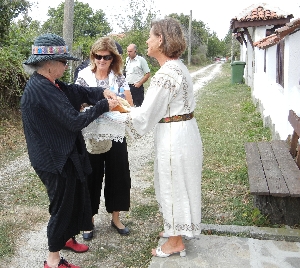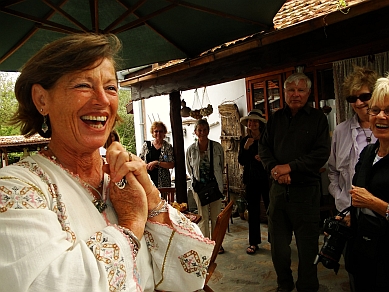 Stella met us with a traditional ritual. We were offered bread at the entrance of the house.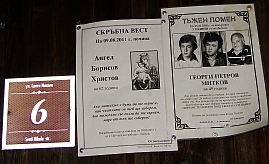 We noticed that there were announcements stuck on many gates. We were told that these are announcements for memorial services.
Our next destination is Bulgaria's middle Ages capital Veliko Turnovo. We pass through the Balkan Mountain and the unique museum-town of Accommodation and O/N in Veliko Turnovo The old city is situated on three hills, Tsarevets, Trapezitsa and Sveta Gora raising amidst the meanders of the Yantra. Tsarevets housed the palaces of the Bulgarian Emperors and the Patriarchate, as well as a number of administrative and residential edifices surrounded by thick walls. Trapezitsa was known for its many churches and as the main residence of the nobility. In the Middle Ages it was among the main European centres of culture and gave its name to the Tarnovo Artistic School of architecture, painting and literature.