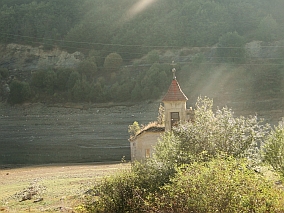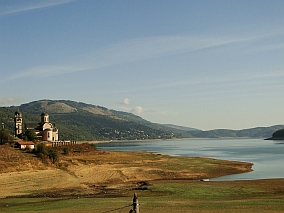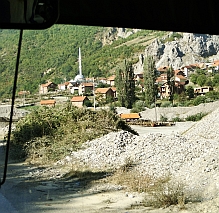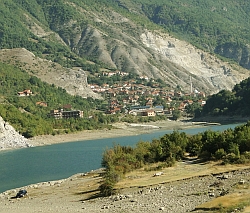 On the way to Ohrid, we passed by several rivers and lakes. the mountain villages had ottoman style minarets and the villages reminded me of Anatolian villages. This country is not denying the 500 year of Ottoman presence here.
When we saw a church roof on the slope of the hill, we were told that it was a women's monastery. We definitely wanted to see the church. Stefan arranged a visit.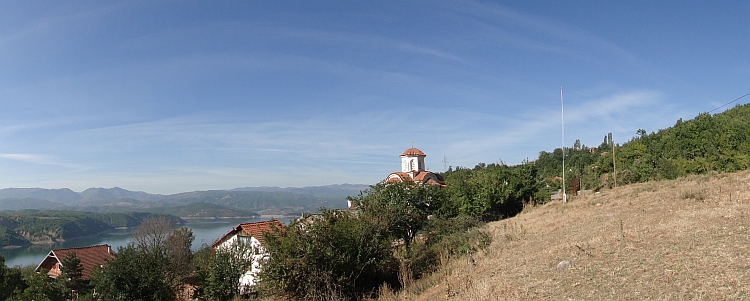 A beautiful nun made sure we were properly dressed before we went in to the church. We were all impressed with the nun. Her english was amazing. She was very friendly and knowledgeable. Her kindness reflected on her face. We were very happy with our visit. Even the garden looked like had a touch of a woman. It was neat and immaculately clean.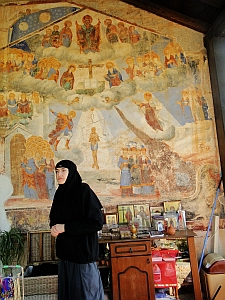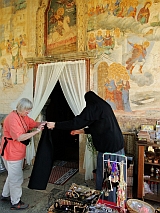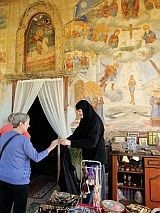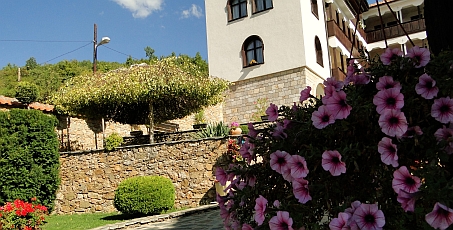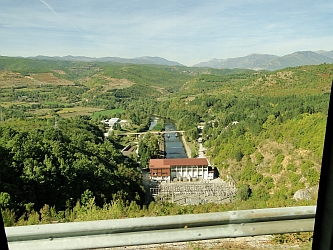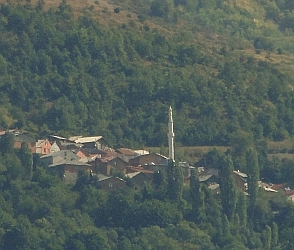 When it was our coffee break time, we stopped at a lovely garden. October sun was very generous.
The group was happy and looking forward to our village stop for this evening.