September 22 - October 10, 2011
BALKANS
TURKEY , BULGARIA, MACEDONIA, ALBANIA
Group Journal
Day 10 Macedonia- Ohrid Oct. 01,2011, Saturday
Itinerary: Folklore Museum, Resen museum, Ohrid
Hotel : Ohrid, Macedonia Toni Hotel, Abas Emin str, Ohrid, phone +389 46 250 001
When we woke up, the peppers were still on the stove and the father of the house was pealing the cooked peppers. The red apples on the trees were complementing the color of the tomato paste. It was so colorful. Our hostess had prepared a lovely breakfast with the jams that she made her self. We found out that for a conversation we did not need words. We are sure we will never forget this lovely experience but now we have to rush to the house where the rest of the group is waiting for us for more breakfast.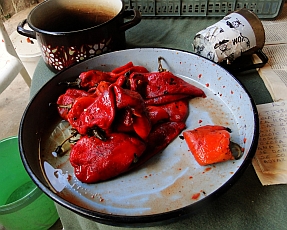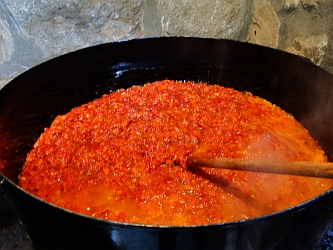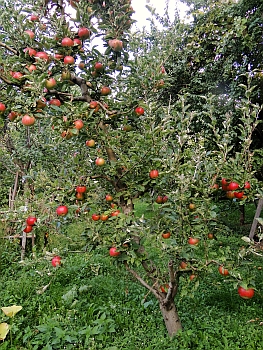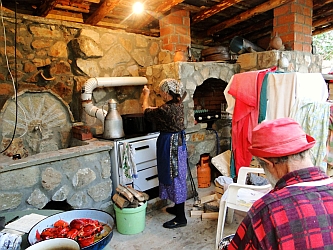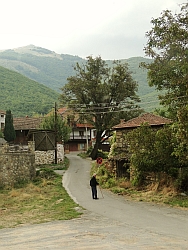 On our way back to Ohrid we have two more excellent stops. All the fiber arts people in the group are looking forward to this experience. We will stop at the private museum of a family who has the best collection of Macedonian fiber arts.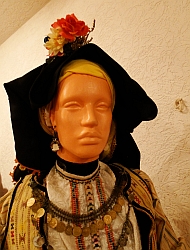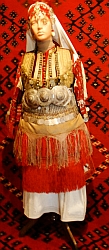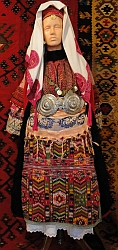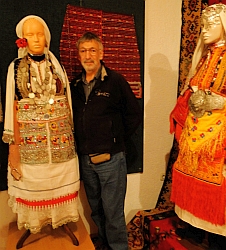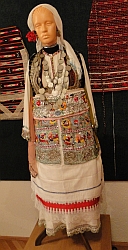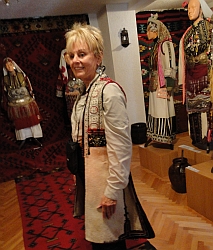 The display was exceptional and there were quite a few things that people loved to add to their collections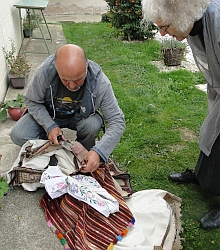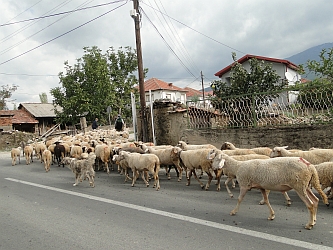 In Resen, the house of an Ottoman Pasha was now being used as a museum and exhibition of art pieces made by the "Resen ceramic art colony". It was impressive to see the art work of the artists from 60 countries in this little village museum.