September 22 - October 10, 2011
B A L K A N S
TURKEY , BULGARIA, MACEDONIA, ALBANIA,
MONTENEGRO, CROATIA, BOSNIA, SERBIA
Group Journal
Day 13 Montenegro Oct. 04, 2011 Tuesday
Itinerary: Museum of Skender Beg Krujė,, overnight in Budva, Montenegro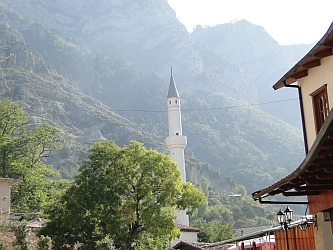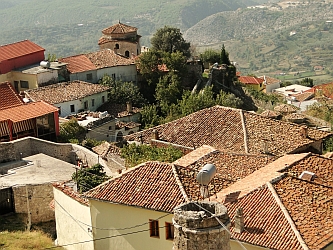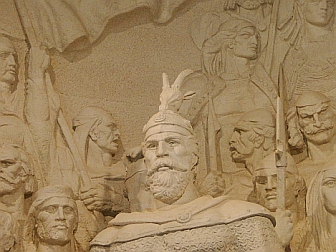 Krujė is a town in north central Albania It has a population of about 15,900. Located between Mount Krujė and the Ishėm River, the city is only 20 km from the capital of Albania, Tirana.
Inhabited by the Illyrian tribe of the Albani, in 1190 Krujė became the capital of the first autonomous Albanian state in the middle ages. Later it was the capital of the Kingdom of Albania, and in the 15th century it became the capital of the Principality of Kastrioti under Gjon Kastrioti, father of the national hero of the Albanians Skanderbeg. In the early 15th century Krujė was conquered by the Ottoman Empire, but then recaptured in 1443 by Skanderbeg, leader of the League of Lezhė, who successfully defended it against three Ottoman sieges until his death in 1468.
The Ottomans took control of the town in 1478, and incorporated it in their territories. A 1906 local revolt against the Ottoman Empire was followed by the 1912 Declaration of Independence of Albania. In the mid-1910s Krujė was one of the battlefields of the conflict between the short-lived Republic of Central Albania, founded by Essad Toptani, and the Principality of Albania. In 1914 Toptani managed to seize the town but during the same year it was reincorporated by Prźnk Bibė Doda in the Principality of Albania. During WWII was the center of the activities of resistance leader Abaz Kupi.