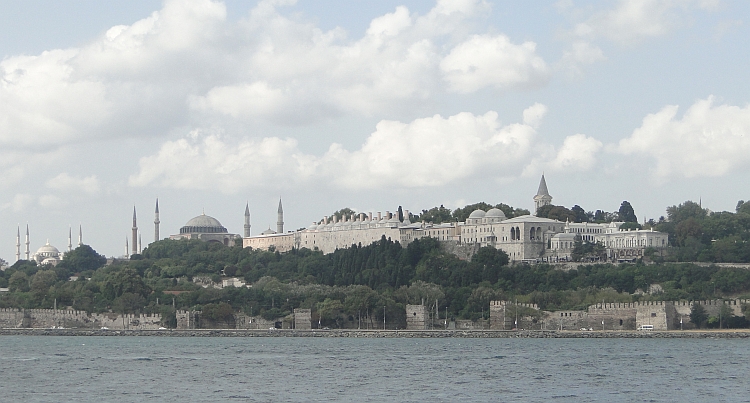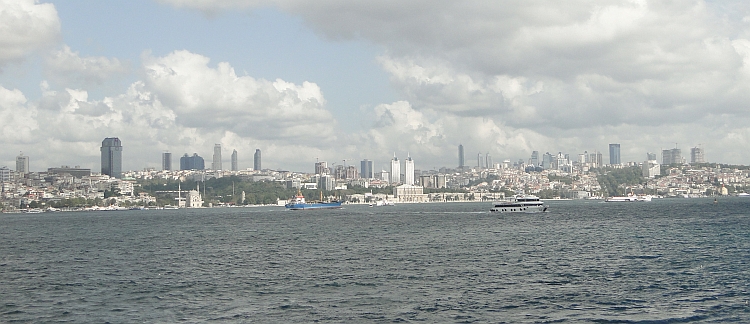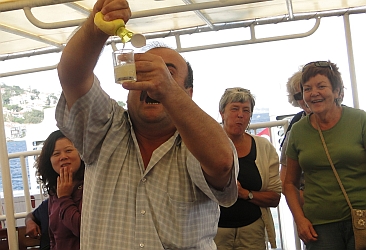 A salesman speaking Turkish , amazingly, got every one's attention.
He was demonstrating his lemon squeezer. In few minutes he sold all of his squeezers especially
to those who did not understand a word of his sales but his body language was universal.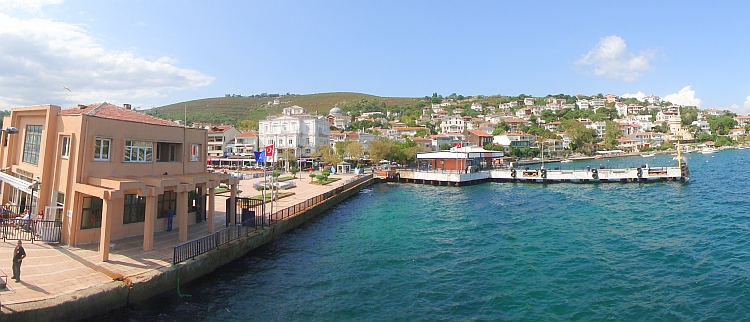 The restaurants of Buyukada are mainly lined up by the sea.
We quickly picked up a nice little restaurant and ordered fish and calamar.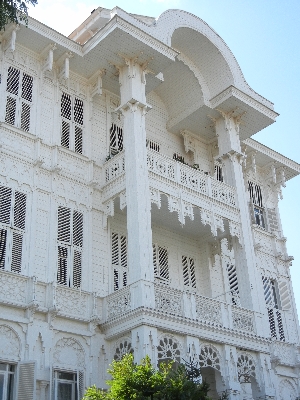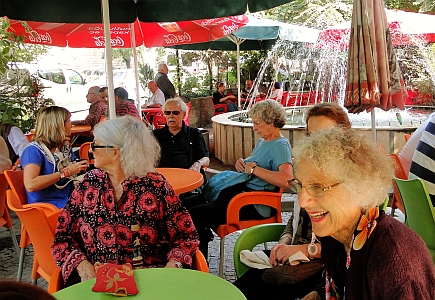 After the horse buggy ride around the Island, we caught our ferry back to Istanbul.
The beautiful wooden houses, the antique shops and colorful
street stands became wonderful objects of photography.