September 22 - October 10, 2011
BALKANS
TURKEY , BULGARIA, MACEDONIA, ALBANIA
Group Journal
Day 03 Turkey - Edirne Sept. 24, 2011 Saturday
Itinerary: Drive to Edirne, Visit the city, Exprience liver, Guide Emin bey
Hotel: Kervansaray Hotel, Edirne
Click here for ►Day 04 Sept. 25,2011 Bulgaria border crossing
Leaving Istanbul always gives one mixed feelings. Getting away from traffic is always great. However, "I have not had enough time in Istanbul "is another common reaction . Edirne is the most western city of Turkey. It used to be the capital of the Ottoman empire. Edirne was also an important hub on the trade route connecting the East and Europe. Tonight we will stay at one of the 400 year old caravanserai s on this trade road; Hotel Kervansaray.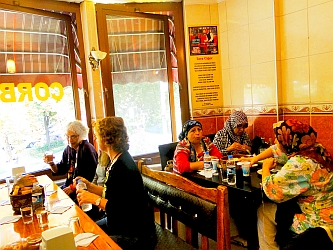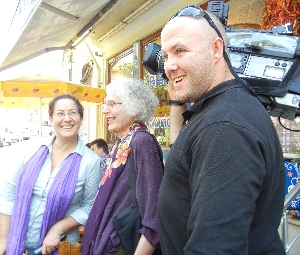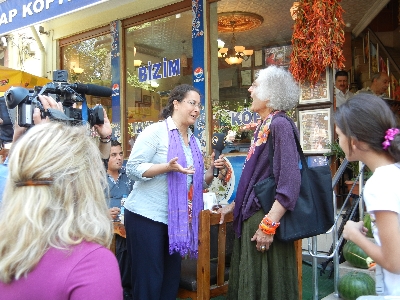 After we checked in to our hotel, we met our local guide . He took us to his favorite liver restaurant. Obviously, it was a popular restaurant. We had to have tea at the coffee house in the park and wait for half an hour before we could get in the restaurant. The small hall was packed with village woman who must have been visiting Edirne for the farmer's market. Before we finished our meal , a local newspaper and a national TV interviewed the group. Tourists at a liver restaurant was a nice story for the media. Half the group loved the local liver dish, the other half was happy that liver was not going to be on the menu until we get to Albania.

We visited the mosques of Edirne and admired the calligraphy.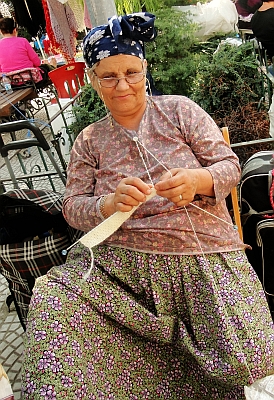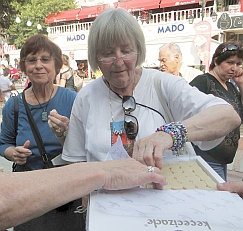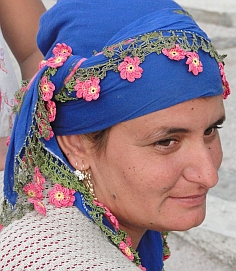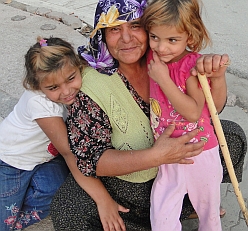 We found the streets of Edirne quite colorful. We visit a street market for hand crafts. We were offered candy at a 120 year old candy shop. The Gypsies of Edirne are definitely a wonderful color of this city.

Sifahane was built 400 years ago and used music for treating the patients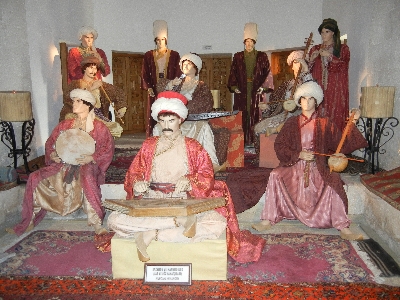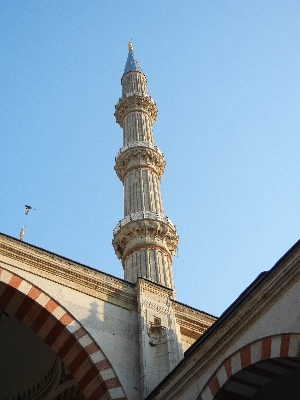 Selimiye is the masterpiece of Mimar Sinan from mid 1500 s.
500 hundred years of engineering wonder continues to astonish the masters of our century.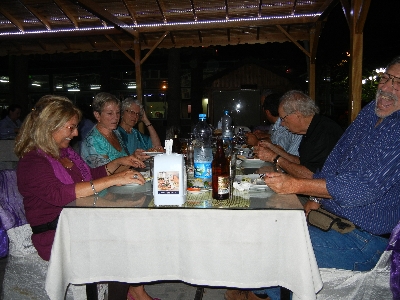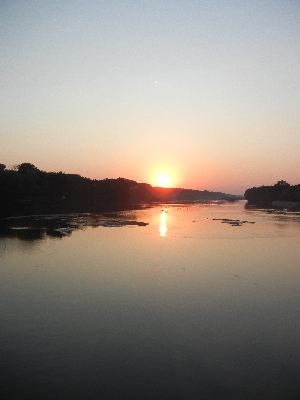 The dinner was at a restaurant which was on the shore of the river that divided Bulgaria from Turkey.
I have no idea what Fred and I are laughing at but it must have been funny...
Click here for ►Day 04 Sept. 25,2011 Bulgaria border crossing