EARLHAM COLLEGE 2011 MAY TERM
TURKEY COPPER TOUR
LED BY NATHEN JONES AND AMY BRYANT
22 May 2011 Sunday, Day 11 Egirdir
Melitour Home Page Earlham 2011 Journal
Table of content Pamukkale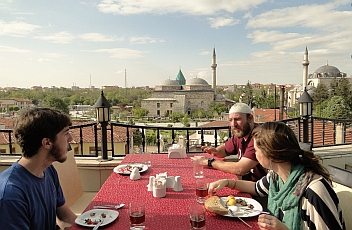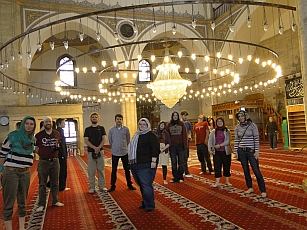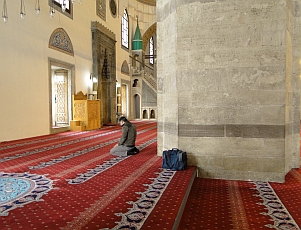 The view from our breakfast hall/balcony was wonderful. we could see the grooved, green dome of the tomb of Celalettin Rumi. On the way to the mosque, Nathen pointed out to the lead which was covering the many domes of the tomb complex. he told us that lead was the longest lasting roof cover, great for insulation. there was only one person praying in the mosque. We were warmly welcomed b the imam of the mosque. He gave us all hugs . Meli talked about Celalettin Rumi and explained his life and philosophy.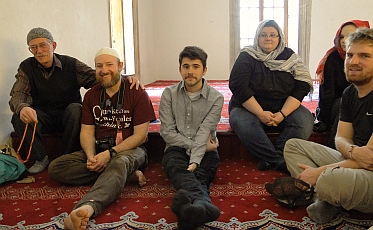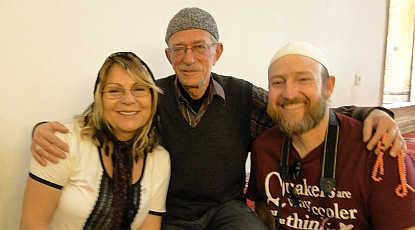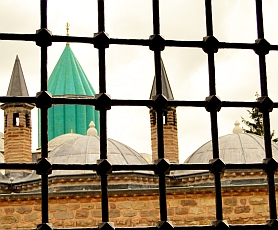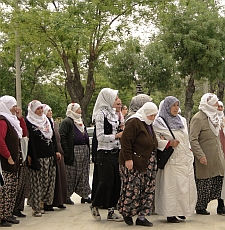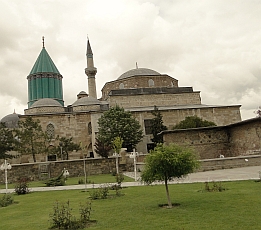 We headed towards the tomb of Celalettin Rumi. Many locals, especially peasant women, were in line to go in to the tomb.
Nathen pointed out to some excellent copper/brass work that we saw in the museum.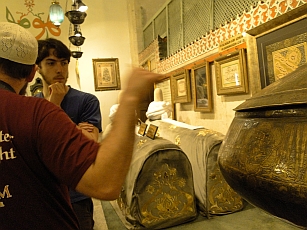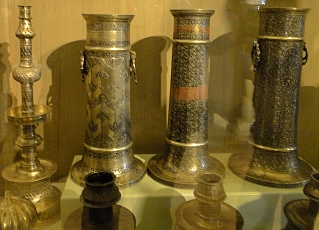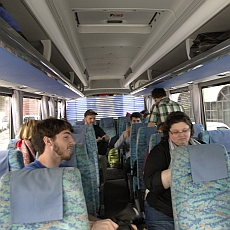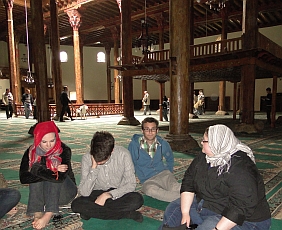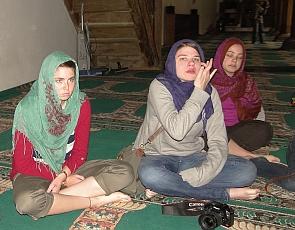 Before noon, we left Konya for Beysehir. Esrefoglu Mosque was our first stop. Casey gave us a talk about calligraphy - hat in Turkish. the samples of calligraphy were carved on wood, stone and painted on tiles.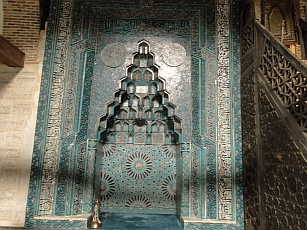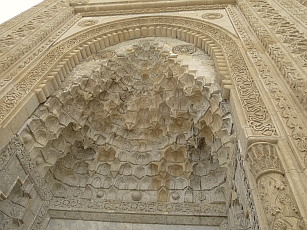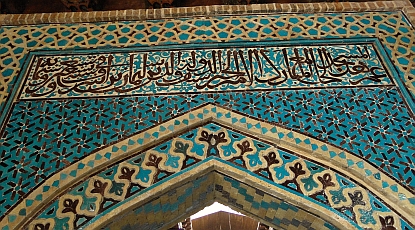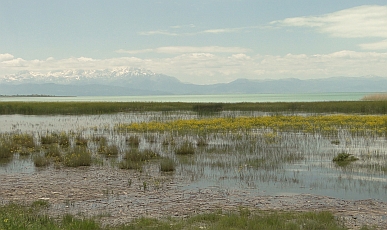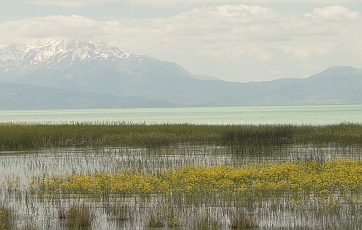 Beysehir Lake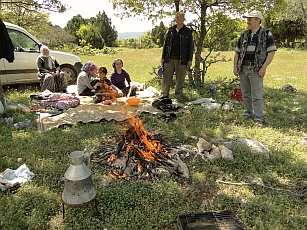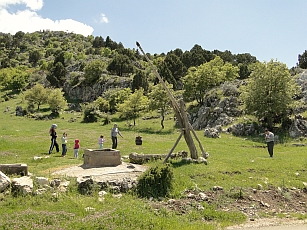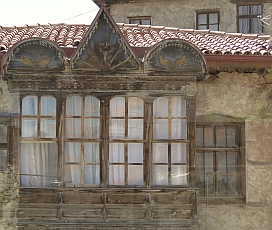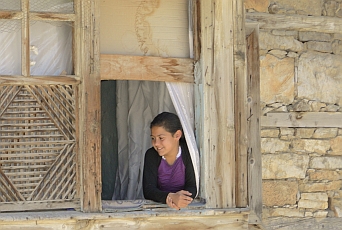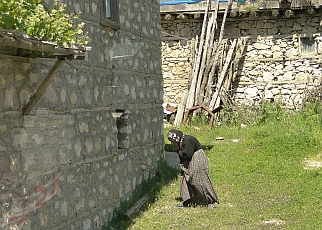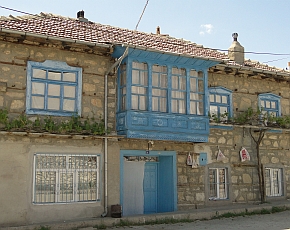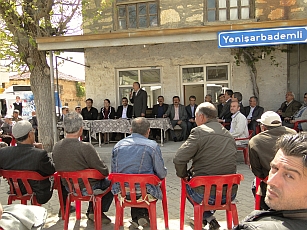 Politicians getting ready for the 12th of June elections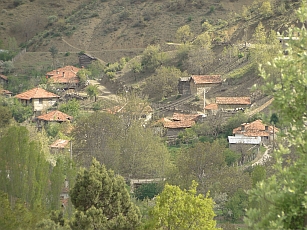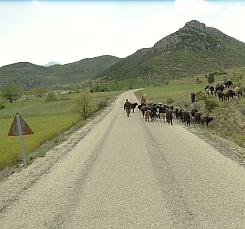 Melitour Home Page Earlham 2011 Journal
Table of content Pamukkale