EARLHAM COLLEGE 2011 MAY TERM
TURKEY COPPER TOUR
LED BY NATHEN JONES AND AMY BRYANT
26 May 2011 THURSDAY
Day 15 KUSADASI - YESILKOY
Melitour Home Page Earlham 2011 Journal
Table of content TORBALI - KUSADASI
We visited the museum of Ephesus before we continued to Yesilkoy. Martin was not feeling very good. Our driver took him to the pharmacy and quickly got him the medicine that he needed. We arrived at Yesilkoy a little after 10:00 am. the villagers and Ahmet Bey, the teacher were waiting for us at the village tea house. We were served tea before we started working on our mosaics. A little girl was assigned to be the photographer of the village. She did not miss a shot. She sometimes jumped on the chairs to get better pictures. She must have been not more than 10 years old but she already know that she wanted to become a journalist.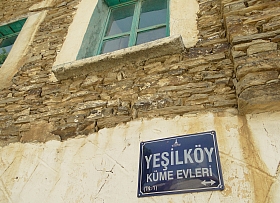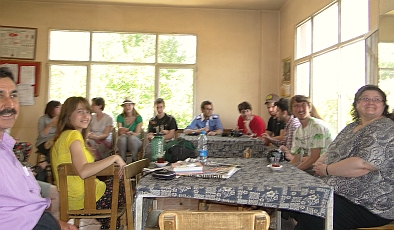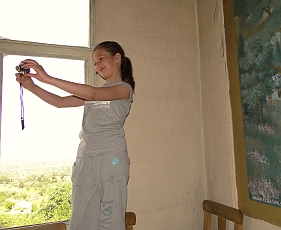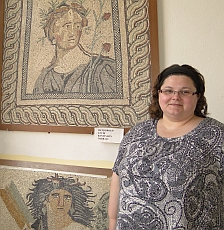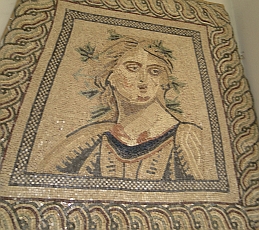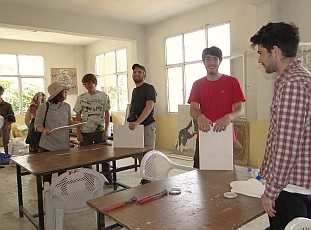 Amy way wearing a very appropriate T-shirt with prints of mosaic. The students were given the choice of either a board or a ceramic pot to work on. the were introduced to the different colored stones and the work had started.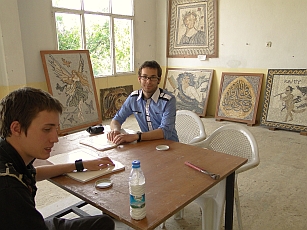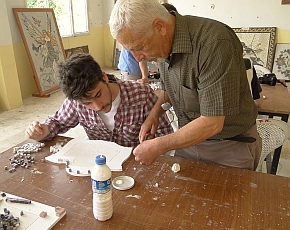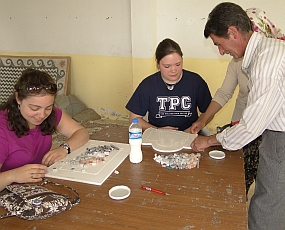 They learned about how to use the glue, how to cut the stone.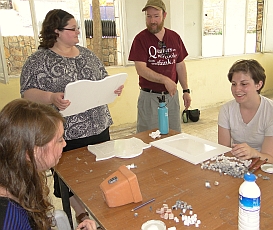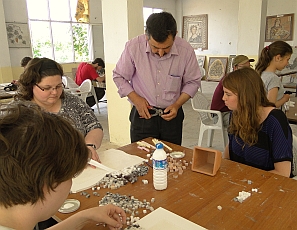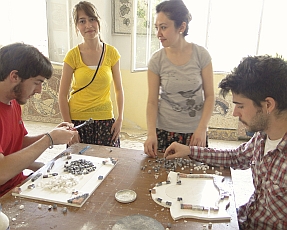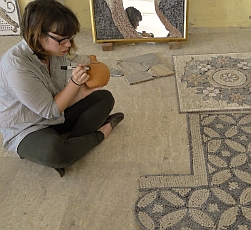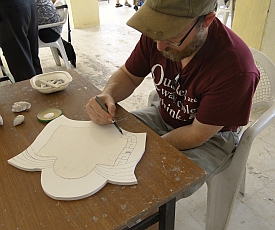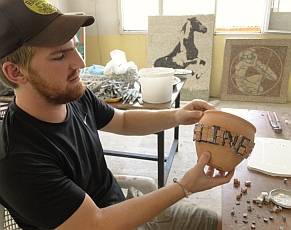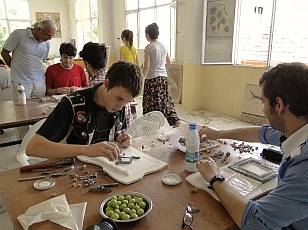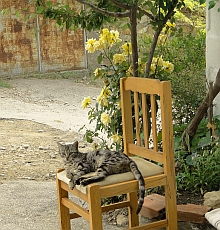 Eric's name means Plum in Turkish. the village girls ran to the closest plum tree and brought "erik" to Eric. At noon we marched through the streets of Yesilkoy and went to a house where tables were set in the courtyard, The ladies of the village had prepared us a great meal. Since the cat had decided to permanently occupy one of the chairs, Meli had to join the others who were sitting on the floor.
The stuffed grape leaves were the favorite dish for every one. After the meal we walked back to the mosaic - room. those who had allergies had to stay away from the beautiful roses.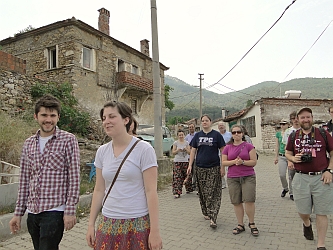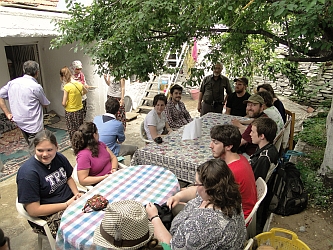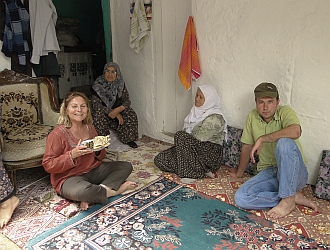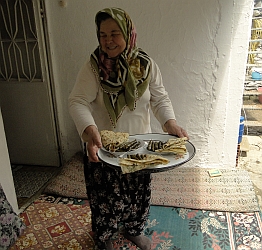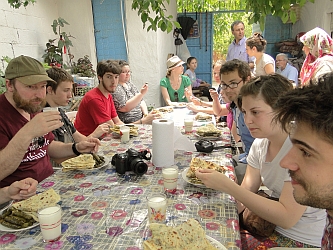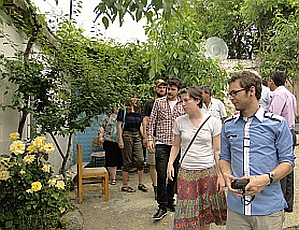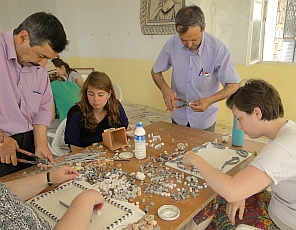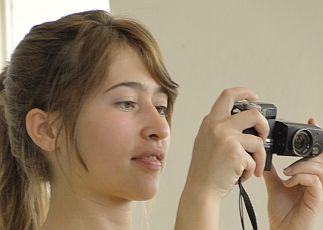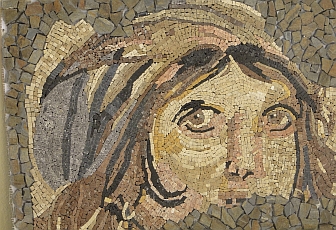 Back to work. since the future journalist had to go to school, he left the camera with her older sister, We were photographed through out the afternoon, every new stone pasted on the boards were immortalized in her pictures.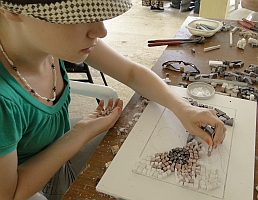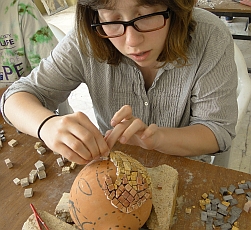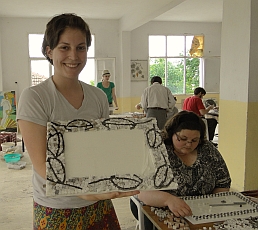 The progress was amazing. Nathern Amy and Meli left the students with Ahmet Hoca. Knowing that the will all have another wonderful evening with the families of the village we returned to Kusadasi.
Melitour Home Page Earlham 2011 Journal
Table of content TORBALI - KUSADASI