Itinerary: Drive to Tsenkheriin Agui Paleolithic Caves, Treasure hunt for the petrogliffs in the depths of the cave. Drive through the Altay mountains back to Hovd.
After breakfast, we began a 120 km drive to visit Khoid Tsenheriin Agui

, a cave which contains one of the few public accessible Paleolithic cave paintings. After the standard bumpy ride in two of the tough little Russian 4x4 Turgons, we arrived at a ger camp near the cave. The camp was just opened in June. This ger camp featured one of the cleanest modern bathroom facilities we encountered outside of the city. Simple pleasures!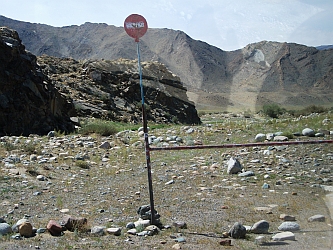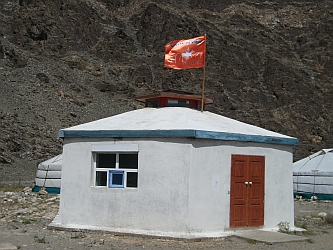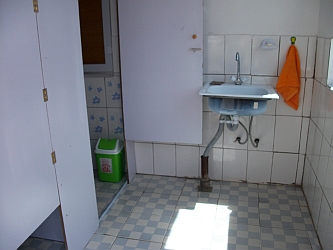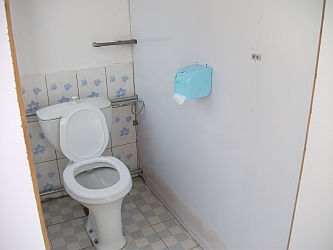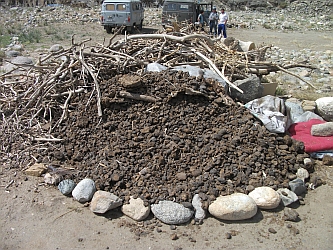 After a wonderful lunch, we drove a short distance to the foot of the mountain and had to climb a switchback trail to the mouth of the cave. At the opening was a massive ovoo draped in the ubiquitous blue flags and other offerings. The cave was full of pigeons and the droppings made a fine dust which choked our lungs as we wound our way down into the mouth of the cave.

In order to see the drawings required a twisting, crawling and climbing effort up the sharp rocks and pigeon dust. By flashlights we could finally make out the amazing and incredibly ancient cave drawings. We could make out kangaroos, ostriches and other animals which indicated that the area environment was once totally different than it is today. These ancient images were painted by Paleolithic people 17,000 to 22,000 years ago.

Unfortunately many of the drawings have now been defaced or covered with dust and are no longer visible.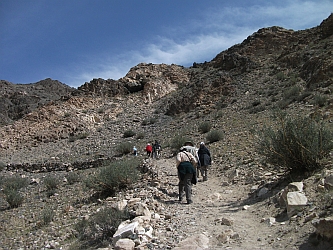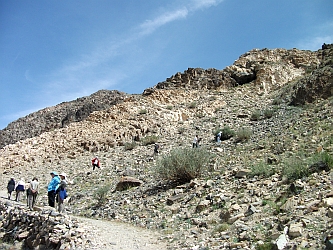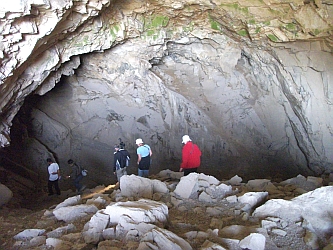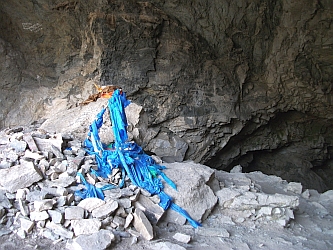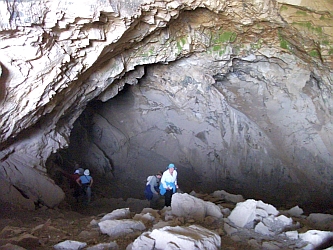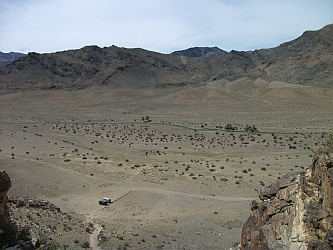 After descending from the cavern, we visited a nearby burial mound where a woman was found clothed in fine clothing and was likely a royal person of high stature.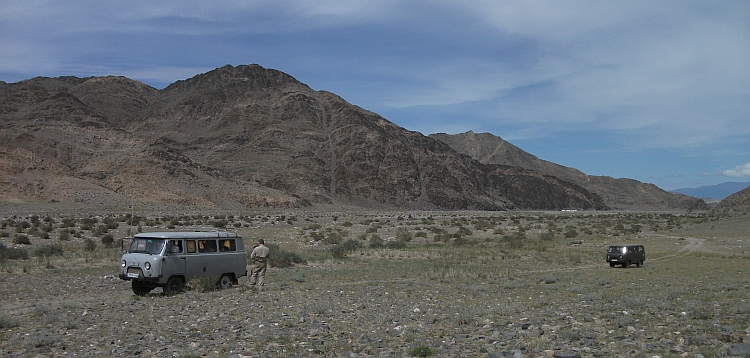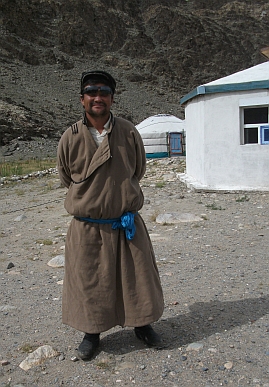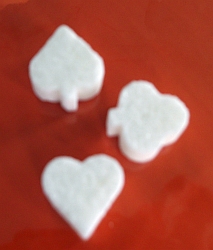 We made another stop at the ger camp .
The sugar cubes were the witness to what this ger camp is used for if the camp did not have tourists .
This was the "casino" of the Altay mountains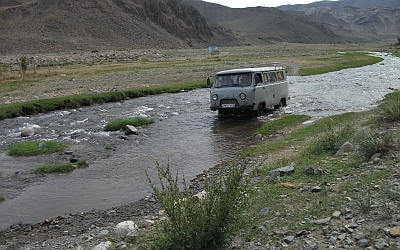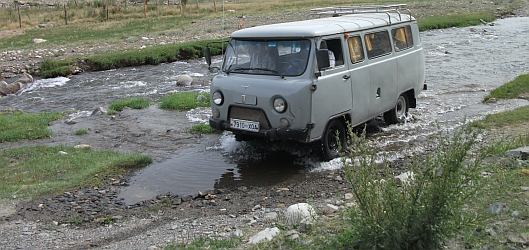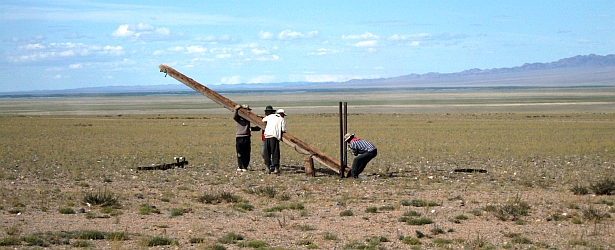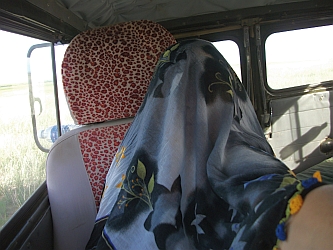 On our way back to our ger camp at Khovd, we stopped at the western shore of lake Khar Nuur to see birdlife and to feed the local mosquitos. The lake is full of gulls, terns, ducks, avocets and geese. If the mosquitos hadn't been so bad (could they be classified as a local bird?) we might have spent more time here.
Khar Nuur, or Black Lake, is part of a lake system that were once a much larger lake that has partially dried up over the past 5,000 years.
We spend another wonderful night under the stars in our ger camp near Khovd.
Meli under her mosquito tent