Itinerary: Drive 4 hours back to the air port. Have lunch in Moron and pick up Sue and Beverly. Ulaan Baatar . Music show & Farewell dinner
Reunion and Conclusion to the Case of the Missing Tool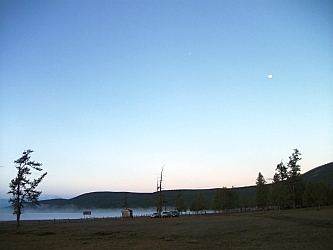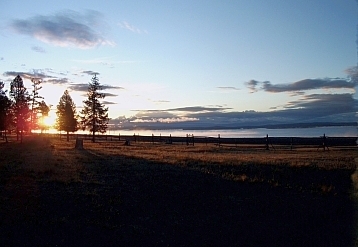 Stupendous sun rise. there was fog covering the lake.
On one side a full moon was setting and other other side the rising sun made the earth look like it was bleeding .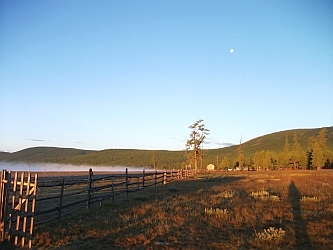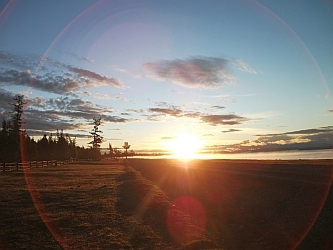 Reunion and Conclusion to the Case of the Missing Tool
The staff at Natures Door Ger Camp lighted our ger stoves at 0500 to help us stay warm while dressing and packing our bags for our departure this morning. They also provided a lovely breakfast of museli, yak yoghurt, black current jam, and toast, and just when we finished it, they brought out plates of eggs, cheese, bread and sausages. Another Big Breakfast! We departed at 0630 with a warm send off by the energetic Natures Door staff who had taken such good care of us during our two night stay – providing extra blankets, replenishing the ger stoves at 0400 if requested, warming up the water for hot showers in the early evening and keeping the compost toilets very clean.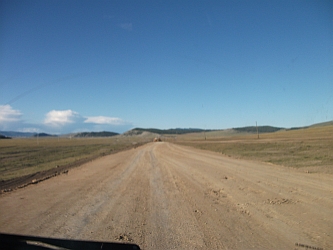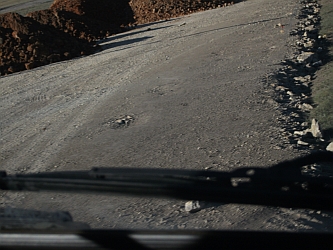 During the bone shattering ride back to Moron the mountains appeared very different in the early morning light in contrast to the late afternoon-early evening light of our trip out on Sunday. The group arrived at Moron late morning to meet up with Bev and Sue, who had stayed in town so Bev could recover from being ill. She was much better and had, the day before, visited the small local Buddhist temple, built in the 1700's, which is currently being reconstructed. It had earlier housed 2,000 monks and recently acquired a new and large statue of The Buddha, carved out of a single piece of granite. Bev had good care and help at The 100/50 Degree Hotel and was delighted to be able to rejoin the MeliTour.