NOVEMBER 06, 2014 THURSDAY
Submitted by
Karen and Robert
kaberko@yahoo.com


2014 MOROCCO TOUR
GROUP JOURNAL

Click here for
Day 07 Merzouga
Melitour Home Page
Morocco Tour Itinerary
Photo Gallery
Everyone in the group did their
own thing in the Erfoud Market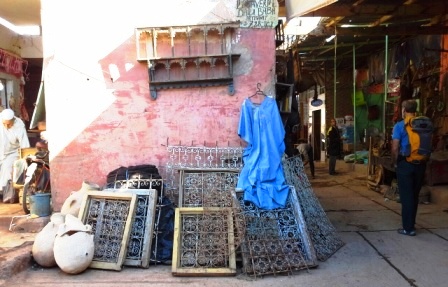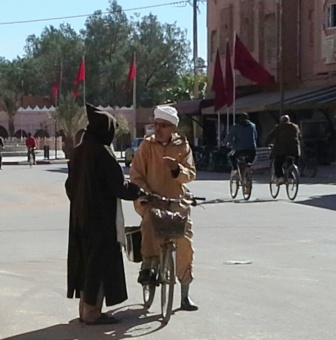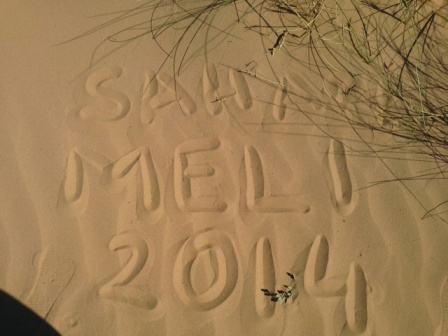 Village visit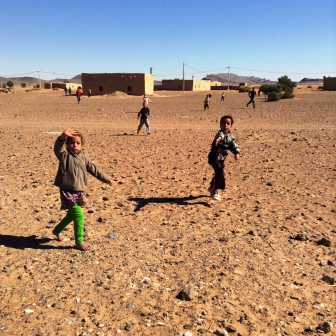 The first Camel shot of the day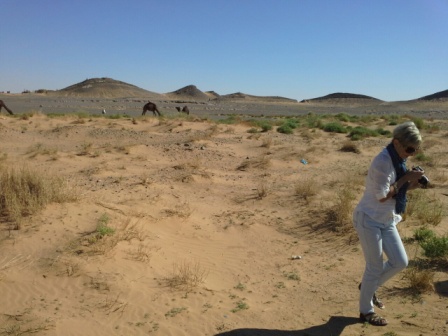 At the fossil beds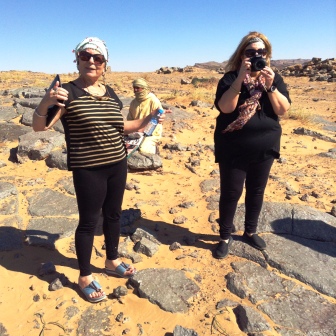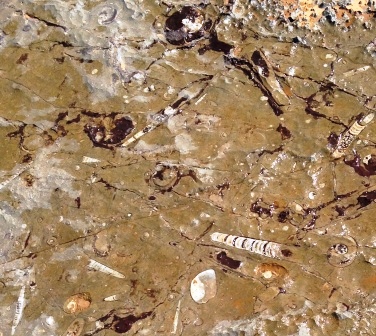 Ayse and her mother at work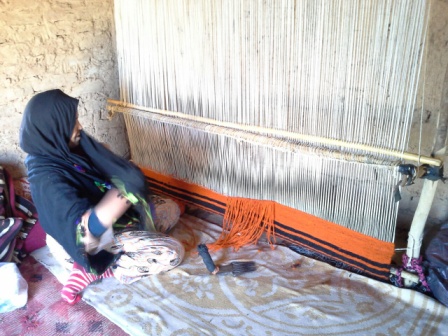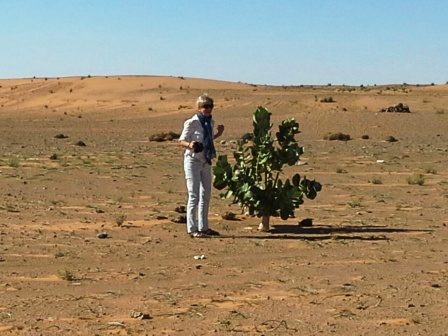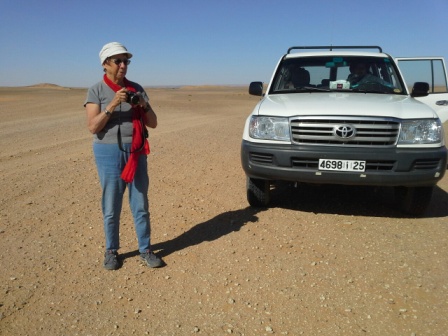 Click here for
Day 07 Merzouga
Melitour Home Page
Morocco Tour Itinerary
Photo Gallery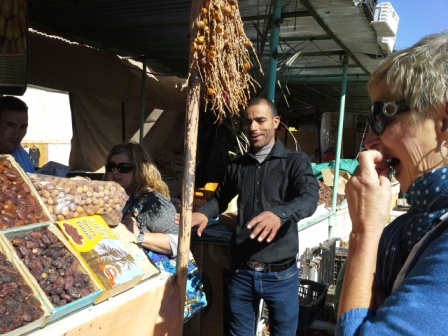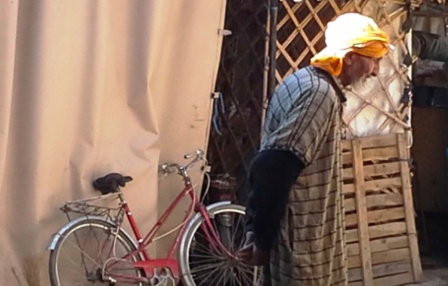 Caroline and Colleen are tasting dates at the souk of Arfoud
We started the day with a walk through the market in Erfoud. We purchased food to give to the Berber family that we visited later in the day. The market was a local one that didn't seem to be visited by tourists. The women dressed more conservatively, many wearing burkas. We also noticed that many men used bicycles for transportation.
We travelled through the desert to Merzouga in 4 wheel drive vehicles. We passed mirages and camels several times along the way. We stopped at an area with fossils embedded in rocks, and lots of people trying to sell us fossil souvenirs. We visited a Berber family and had our picnic lunch in their tent. They served us mint tea and fresh bread - the best bread so far. We bought dolls and a shawl made by the daughter. We continued on over sand dunes to an oasis and Merzouga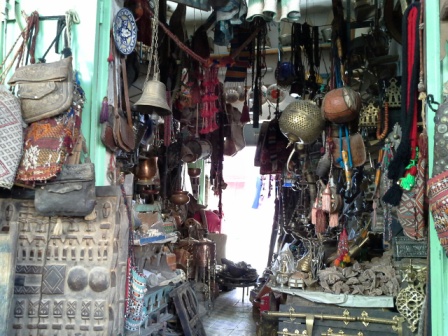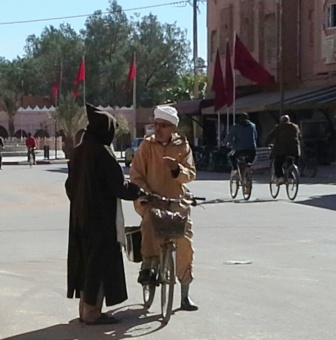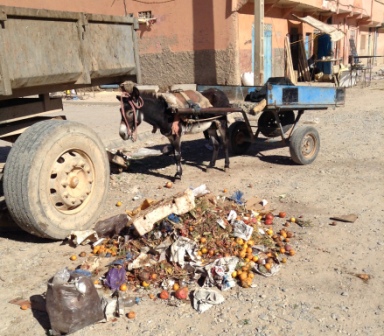 The donkey is waiting to be loaded with the garbage
It was the Holiday of the Sahara people. there was loud music in the town center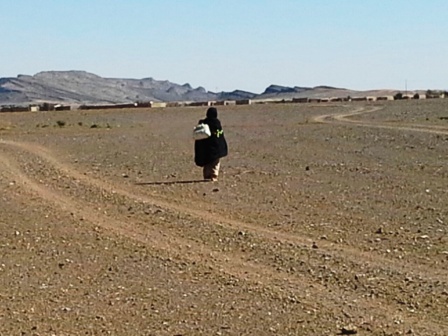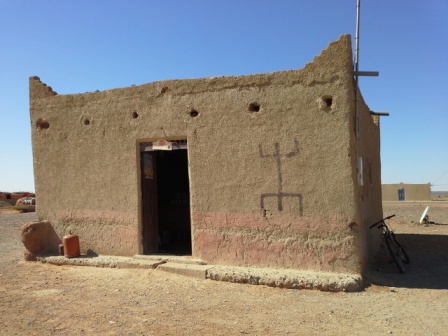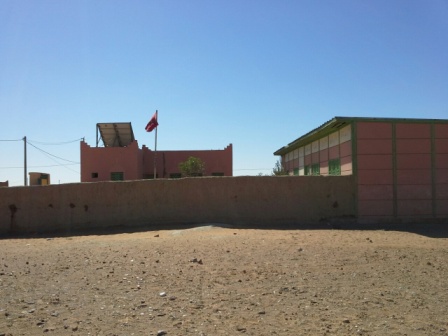 Our first stop in the desert was a tiny village. They got the electricity lines only few weeks ago.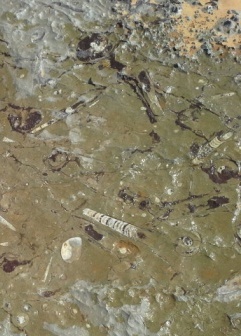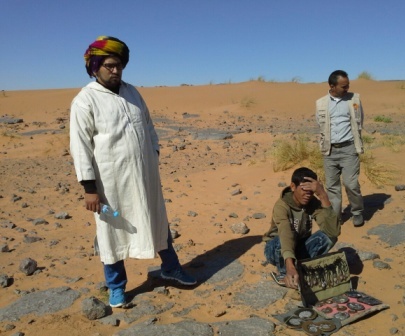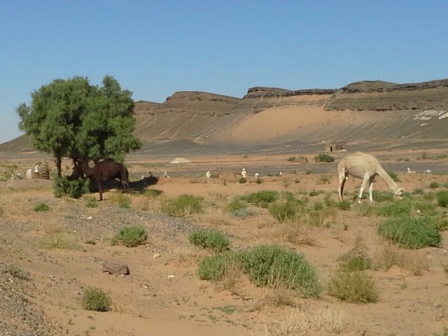 Arfoud is known for their fossil fields. The villagers who were selling fossils surrounded us only 2 minutes after we arrived at the rocks.
We arrived at a Berber tent. The family turned out to be a Berber family that Meli knew from 12 years before.
They gave us a very warm welcome. Ayse, the young girl of the family quickly baked a loaf of bread. The mother prepared mint tea.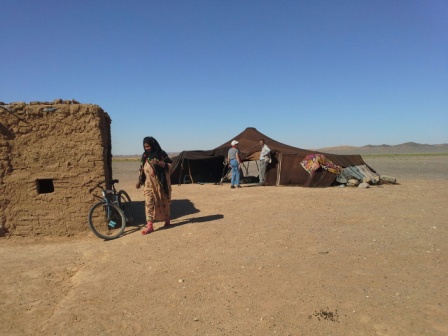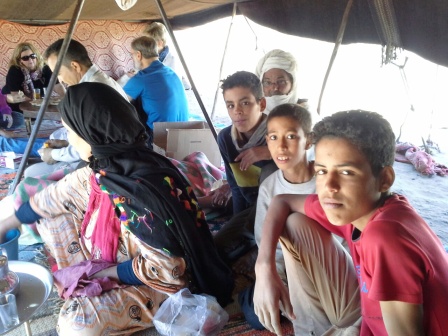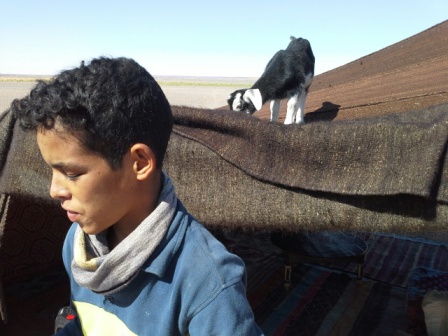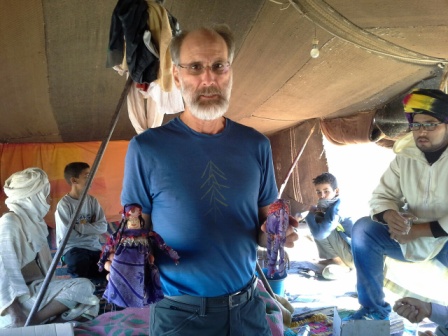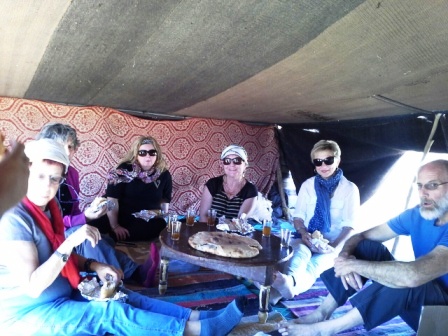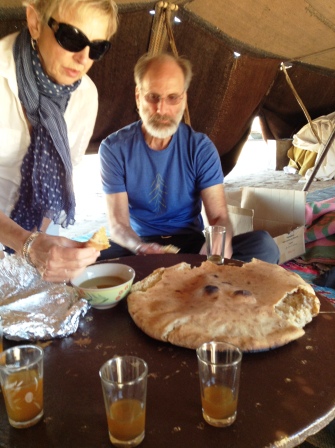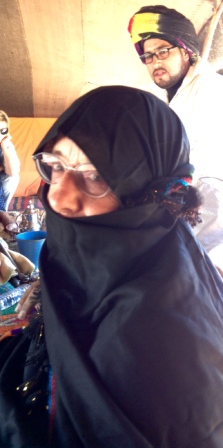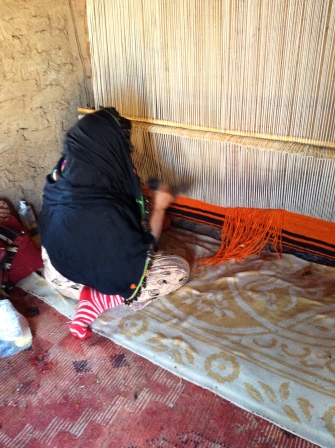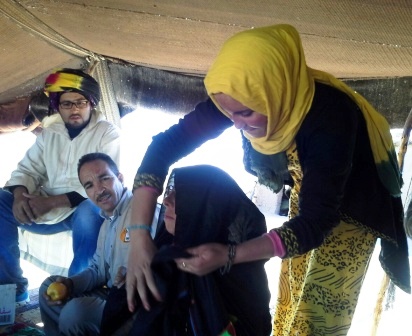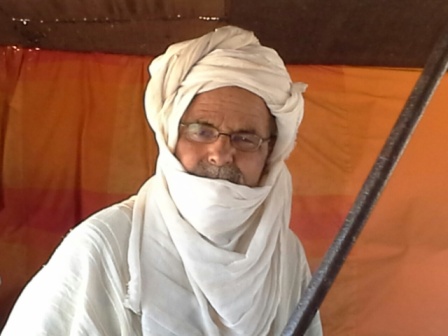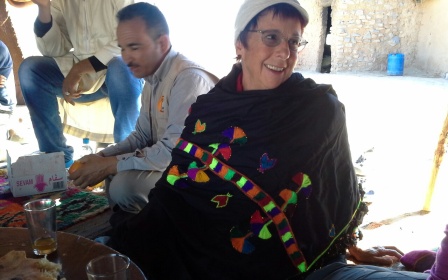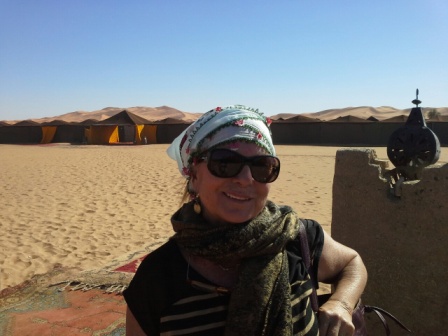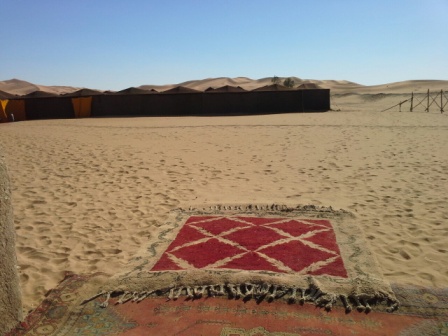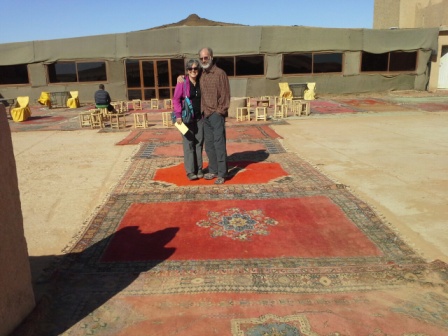 Our first site of the sand dunes