NOVEMBER 07, 2014 FRIDAY
Submitted by
Meli
sevalmehlika@gmail.com


MOROCCO GROUP JOURNAL
RISSANI - ERFOUD
Click here for
Day 09Oarzazette
Melitour Home Page
Morocco Tour Itinerary
Photo Gallery
Entrance to Rissani Village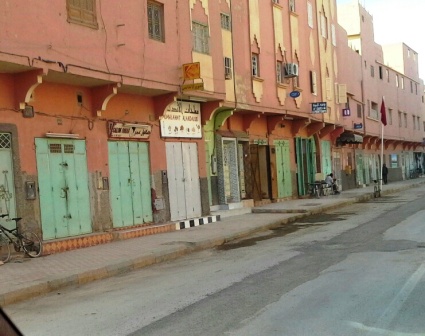 Maison de Tuareges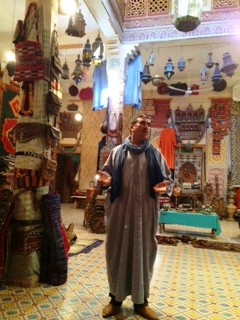 Fossil rock basin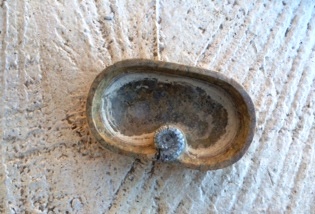 Special lunch prepared for us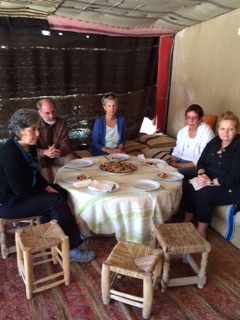 One last try to see if they
can persuade Carol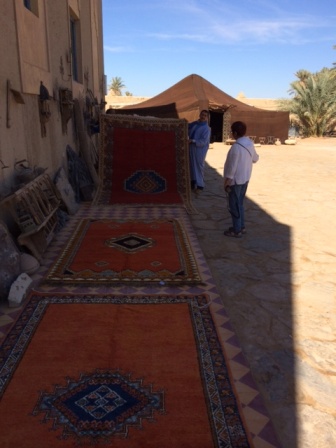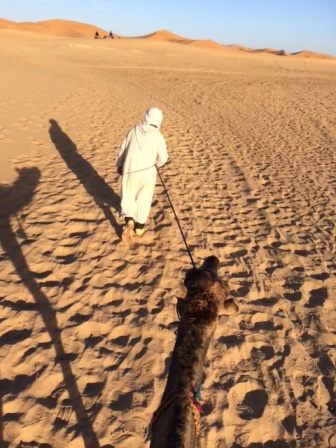 Click here for
Day 09Oarzazette
Melitour Home Page
Morocco Tour Itinerary
Photo Gallery
We started the day a little before the planned departure time because Colleen and Caroline had a massage appointment at 1:00 pm. The drive to Rissani took us a little more than a half an hour. We had a short tour of the village. The shops were still closed so we could clearly see that the gates to every shop in town was painted green. Against the pinkish wall color of the houses, the green doors looked quite nice. The new gateway ate the western end of the city was very welcoming. The plan was to visit the "Tuareg House" to hear a lecture on the East and south Morocco. Abdul Latif was an excellent lecturer and a great actor. He helped us understand some of the traditions of the Tuaregs in his own artistic style.
As usual in most places in Morocco, we were welcomed with mint tea. When he raised his tea glass, with incredible dignity he said, " LIBIDIBIDOU" - cheers in Tuareg language.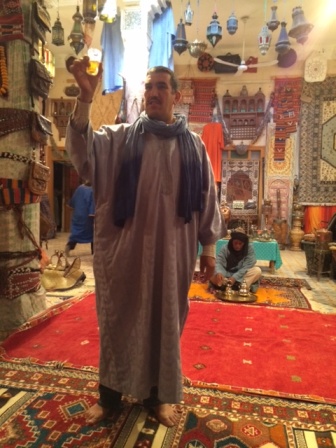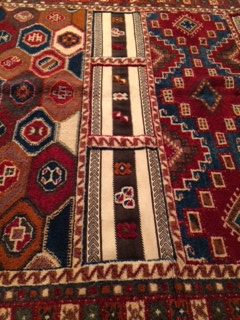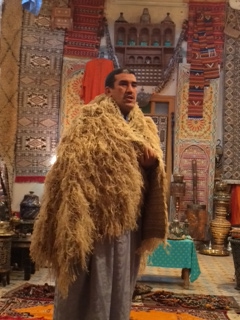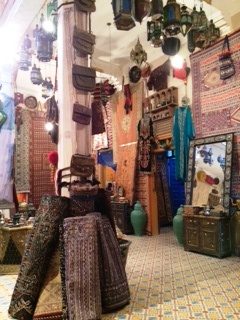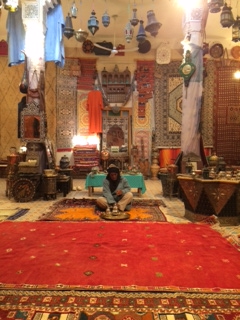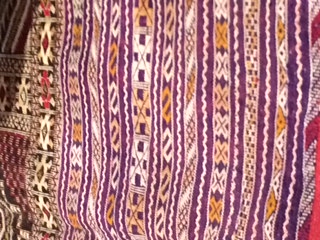 Rissani has always been on the trade route of Sahara. The Caravans of salt were carried by the Tuaregs The next biggest city in AFrica after Rissani was Timbouctou in Mali. So the merchants of Rissani were in close contact with Timbouctou. We now know why our hotel in the desert was named of ther the famous city. ( Tim means well, Bouctou was the name of the woman who had dug the well that gave life to commerce center) Many cities in Africa identify their location by stating how far or how close they are from this city.
All the four tribes of Morocco ( Berbers, Moors, Tuaregs, Arab Bedwins) were known for weaving carpets for centuries. We had a nice display of an excellent collection of different carpets. We realized that they were not just wall coverings. Carpets were sacs, beds, blankets, cradles, salt bags and many more... For those who did not have written language, the designs of the carpets were also a symbolic expression of a culture. If there was a zigzag pattern in the carpet, if either meant that the caravan was traveling in the desert or fertile valleys with meandering rivers.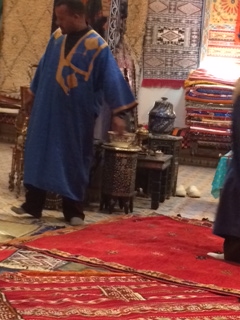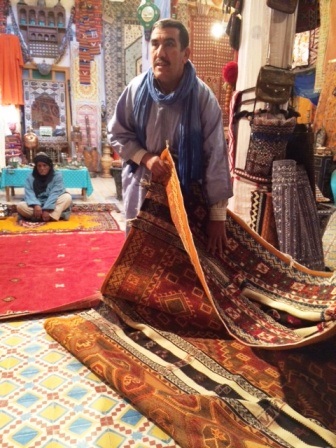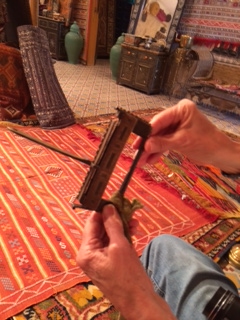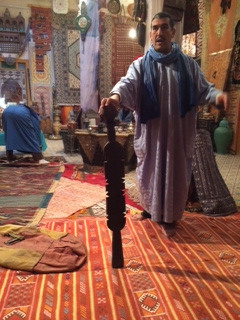 Since we had to run back to the hotel by noon, we had asked the Tuareg House to prepare some lunch for us, They had the excellent Tuareg " Pizza" just right for a light lunch. We all agreed that their salad was the best we had in Morocco so far. The " pizza" was a big loaf of bread with meat and onions cooked inside the bed.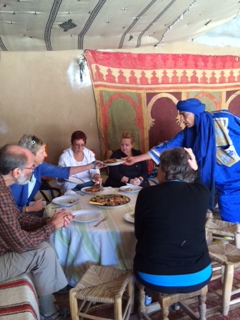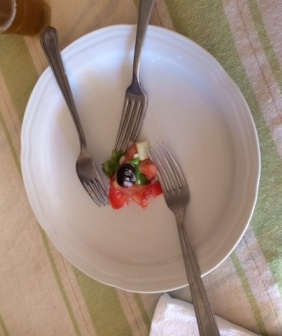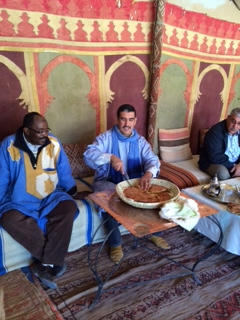 Our hotel was an adobe building, very tastefully done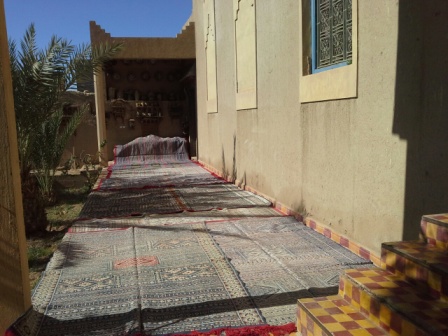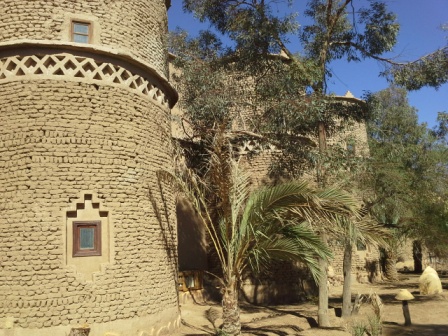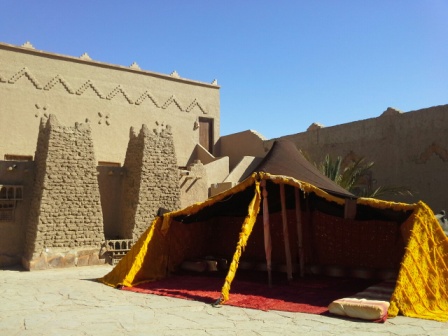 We finished the day with a magical camel ride.
The camel Man Rashid was an excellent photographer,
He took most of these photographs