Day 12 April 26 2013 Friday Drive to Nafplion, Greece
ITINERARY: Just a 2 hour drive from Athens. Old Nafplion is one of the most beautiful towns in Greece. The first capital of Greece may remind visitors of the Plaka but it's on the sea. With two mountains crowned by medieval fortresses overlooking the town and the small island fortress called the Bourtzi that once protected the harbor, Nafplion is full of restaurants, shops, cafes, beautiful old buildings, hotels of all catagories and a beach that you can walk to in ten minutes. For people who want to visit an island but don't like boats, Nafplion is a good alternative It is also convenient to the important ancient sites of , Epidaurus, Nemea, Argos and Corinth. Overnight in Nafplion,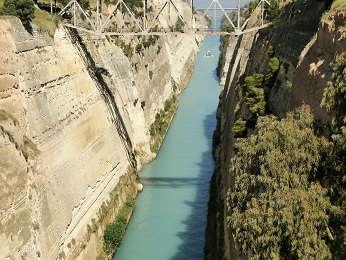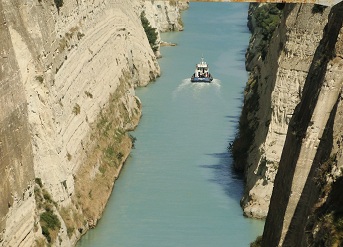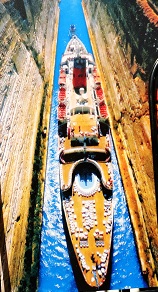 We left Athens when police trucks and cars were speeding in the streets of the capitol trying to get to the square where they had a big demonstration. Every one was happy to leave Athens. Approximately 45 minutes after we saw the last houses of Athens, we stopped at a bridge over the Corinth canal. It was very impressive. The rest of our bus ride was through the usual winding narrow roads. To get an overview of Naphelion, we started at the Palamidi Castle. The castle had been used by the Ottomans and the Venetians since the midst of the 1500s. The view of the city below was very inviting, We already knew we will love the 2 days that we will have at this tiny city. In the middle of the harbor there was a castle guarding the town. The heat was unexpected for this time of the year. 10 degrees centigrade higher than the season normals!!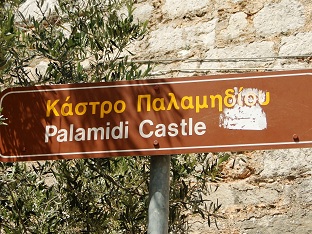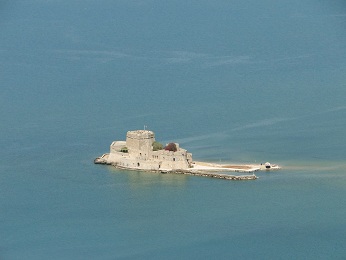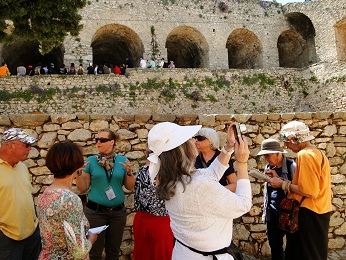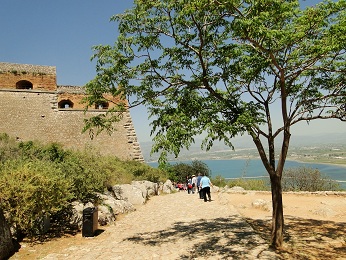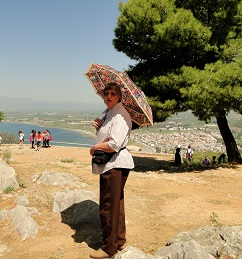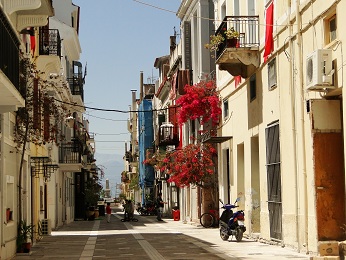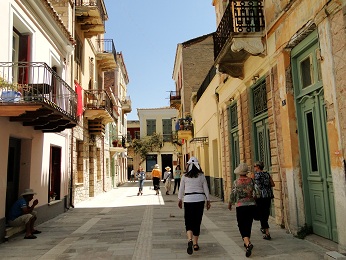 Minutes after we checked in our hotel, we dashed in to the clean colorful streets to find the folk art museum.