Day 14 April 28, 2013 Sunday Back to Athens and fly to Rhodes overnight in Rhodes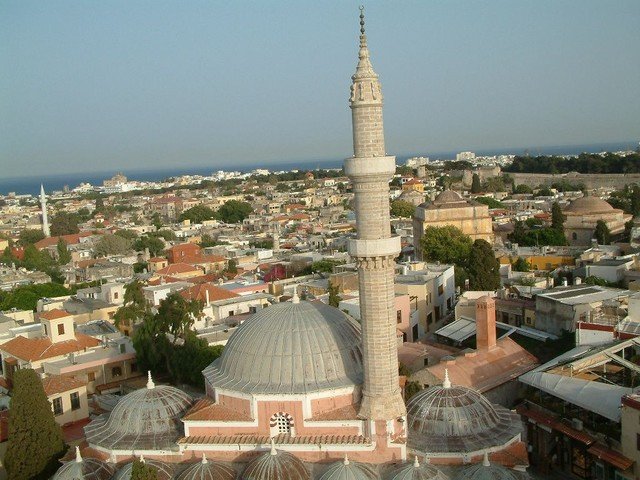 We left the hotel after we had a wonderful breakfast. it is so nice not to rush on this tour. those who had laundry before we got on the boat happily washed and dried almost every thing they have in their luggage.
After a wonderful time in main land Greece, we were all ready for the Mediterranean. We were looking forward to throw our jackets to the bottom of our suitcases and put on our bathing suits.
The ride to Athens seemed shorter than it was coming over. Sunday traffic was slow. Athens was polluted and the airport was easy to handle.
It was still day light when we arrived at our very touristic hotel. After a very orderly check in every one went their own way for dinner.
Rhodes called from its local people the Rose of the Aegean and deserves its name because is one of the most beautiful Greek islands. Rhodes has the oldest tourist history from all the islands of Greece . Rhodes town is divided to the new town and the old town from the big medieval wall. The beauty of Rhodes town is the old town with the medieval castles ,houses and streets. At the port the visitor will find Mandraki with its circular Market and the Cafes at the seafront ,further on are the Art Deco buildings of the Metropolis from the times of the Italian occupation. At the entrance of the port are the famous two columns with the two Deers at the place where supposed to be the colossus of Rhodes .