Day 16 April 30, 2013 Tuesday Rhodes over night on the boat, Greece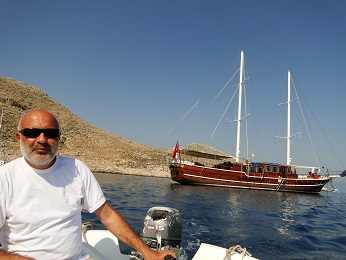 The itinerary had called it a true Free day in Rhodes. We will had the luggage transferred to the boat while everyone was going back to their favorite sites in the old city.
When the group walked in to the excellent gullet boat, they found their luggage in their cabin.
I was expecting every one to be at the boat in late afternoon but obviously they were eager to settle down so by 04:00 Pm we were all on the boat enjoying our tea and finally Turkish food for me.