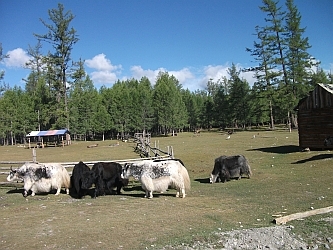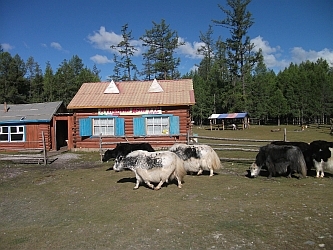 Monday Aug 15. Someone crept into the ger around 6 am to light the fire so it would not be so hard to get out of bed on a frosty morning. We were treated to a huge breakfast which included yak yoghurt, but the highlight of the meal was a freshly brewed cup of real coffee, Illy no less.
Khovsgol/Hosvgol province is an area of approx. 100,000 square km but only 123,000 people. There are 300 lakes, and Khovsgol Lake where we are is the 14th largest in the world and holds 1% of the world's fresh water.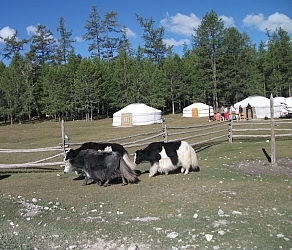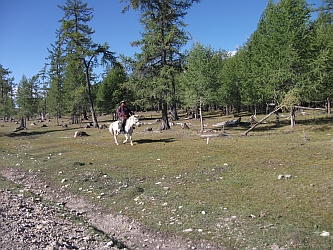 After breakfast we drove north along the lake to visit a shaman woman. She told us that she became a shaman when she was 13 and has been a shaman for 40 years. Her son became a shaman 2 years ago. While we were sitting in the ger listening to her explain about her powers and her connections with animals, someone was snoring under the table. Imagine how he would have felt if he woke up to see all of us there. Some members of the group then had private sessions with her, with mixed results. Two gers away, a group of people were enjoying more earthly delights in the form of some mid-morning vodka.