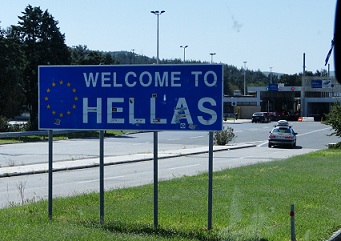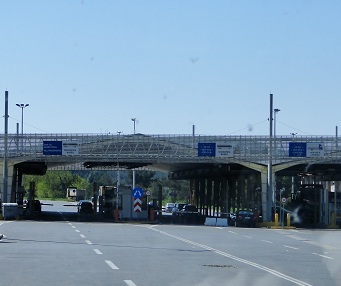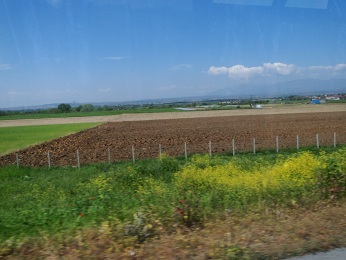 The border crossing was very easy. We did not even have to get out of the bus. Only one more hour to our lunch and the beginning of our adventure in Greece. As soon as we started enjoying the Greek country side, we received a phone call from our guide telling us that she will meet at at the ABC hotel and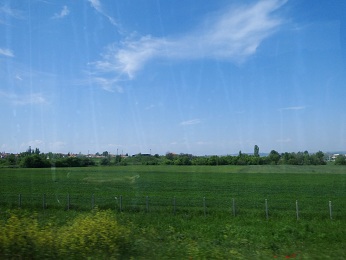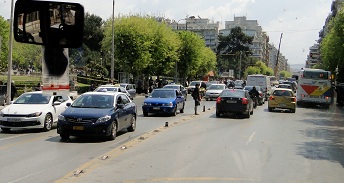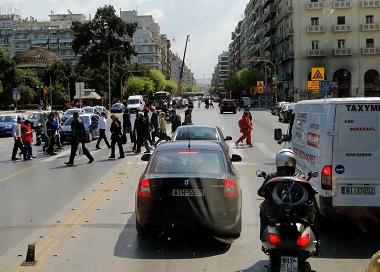 our lunch is ready... After the last wheat field left behind, we could have no doubt that we were coming close to Thessaloniki. The traffic and the number of people working in the streets were a definite news of a big city ahead. On the one way streets, we had to go around quite a few blocks to get to our hotel. When we finally arrived, it was exactly 1:00 PM as planned. Athina, our Greek guide, won the hearts and the confidence of the group when she told us that she would show her grand mother's embroidery to us at her house. The afternoon was free. Every one had a different agenda . some spend the afternoon resting, others explored the city and the innumerable coffee houses of Thesoliniki.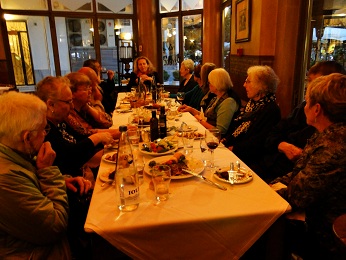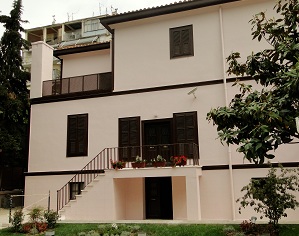 I went to visit the house of Ataturk. I returned with a terrible disappointment, the house has been under restoration for a year now and all I could do was take a picture of the house from out side . How can a restoration of a house last as long as a year especially when it is a such an important destination to visit for those who come from Turkey. I wish I could ask this question to the Turkish Prime Minister who always takes pride in saying that his ability to get things done is the best of all the leaders. He is either misjudging his ability or he does not want this house to be completed.
The dinner was down at the waterfront. Either because it was only 07:00 PM when we went for dinner or because the economy is really bad here there was not another soul at the restaurant. The food was great. The wine was acceptable, the evening was great.
We walked back to the hotel and promised to be ready to leave at 09:00 am tomorrow.