Itinerary
September Day 1 - Istanbul
<![if !supportLineBreakNewLine]>
<![endif]>
Meet in the hotel lobby at 5 PM. After a short meeting visit the Blue Mosque followed by dinner at a nearby resturant located between two of the most impressive buildings in Istanbul - St. Sophia and the Blue Mosque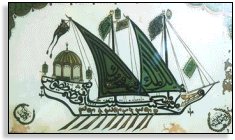 .
Overnight at Hotel Ayasofya.
September Day 2 - Istanbul

Our day will start with an astonishing site, the underground Basilica Cistern, built 1,500 years before our time. The Turkish Islamic Art Museum will be our first exposure to the crafts of a Muslim Culture. Carpets, woodwork, copper, gold, mother of pearl engraved works of art will give a different dimension to esthetics.
The role of women in different socio-economic groups of Anatolia will come alive in the displays of the ethnographic part of this museum which was given the Best Museum of Europe Award.
After lunch visit St. Sophia, the 6th century church dedicated to the wisdom of Jesus. Finish the day at Topkapi Palace.
Dinner in the Kumkapi district at a fish resturant chosen for its exotic ambiance. Overnight at Hotel Ayasofya.
September Day 3 - Istanbul
Visit the Covered Bazaar ( the Grand Bazaar) which can best be described the oldest mall of the world.
Chora Church is an amazing mosaic museum which reflects the history of Christianity in an art form.
Lunch at an 19th Century building
After lunch take the ferry to Asian side of Istanbul to visit the batique artist Bedia Colak. As can be seen here she combined two art forms in her wor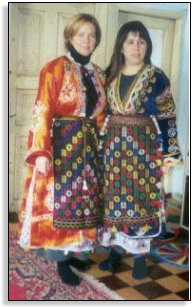 k. The Islamic decorative art of HAT finds expression on textile. Today we will have the pleasure of meeting another artist Mehmet Hamdi Eyuboglu,the famous artist of woodprinting.
Train to Ankara. In Turkey, trains are regarded as the most civilized mean of transportation. Your luggage will be with you in your compartments. Unless you chose to be single 2 people to a compartment. The train leaves at 10.30 Pm and arrives Ankara the next morning at 08.00 AM
Breakfast and Dinner included
September Day 4 - Ankara
visit the most beautiful museum of Turkey, the Anatolian Civilization Museum. This is a one of a kind museum, displaying 26 different civilizations. All the artifacts of these civilizations that have been excavated from Anatolia are in this museum.
Seeing it will give us a better understanding of the cultural and historic layers of the Anatolian civilization. After lunch we visit the mausoleum of Ataturk, the father of the Turks, then take a bus to Cappadocia over a beautiful country road for a taste of lovely Turkish landscapes and farms. Overnight at Museum Hotel.

September Day 5 –Cappadocia
. Short sightseeing tour of Cappadocia, drive to Kayseri to visit one of the biggest carpet cooperative establishments to see dyes, carpet washing, design making and many more processes required before and after carpet weaving.
Visit carpet makers at their homes.
Return to Cappadocia to see and maybe buy the finished carpets of this cooperative.
Overnight at Cappadocia, Museum Hotel.
September Day 6 – Cappadocia
Visit Goreme churches. After lunch visit local homes to see the dowery hope chests full of finished handmade items such as laces, towl edges, tablecovers, bed spreads, socks, and mittens knitted or embroidered. Watch a presentation of traditional pottery making. Visit spinners. Old kilim shopping opportunity.
Overnight at Cappadocia at Museum Hotel.

September Day 7 – KONYA
Visit an underground city. Drive to the town which is in the shade of two volcanoes. Visit a caravansari on the ancient silk road. At night "Ut" recital and a chance to enjoy a private embroidery collection of 150-200 year old items.

September Day 8 – KONYA CATALHOYUK
Visit Carpet Weavers and Catalhoyuk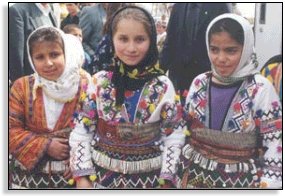 September Day 9 – Afyon
Drive via Afyon. We will see Mustafa prepare his felt shepard's coat which he claims will not even let a bullet go through. If you like you can stomp on it yourself. In Bayat visit a new kilim weaving center established as a cooperative to stop migration to the cities from the local villages.

September Day 10 –Usak
Drive to Usak. Visit the kilim weavers in Esme Overnight in Dulgeroglu Hotel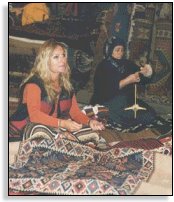 September Day 11 Pamukkale
Visit the local Lydian Museum (one of its kind in the world).
Drive over the rolling hills and mountains to Pasalar village where every house weaves various colors of Turkish bath towels (Pestemal) on their old but sophisticated looms.
Overnight at Collesea Thermal Hotel

September Day 12 – Selcuk
Visit one of the most complete ancient sites of Turkey, Aphrodisias.
Visit the weaver's village where people have been weaving for thousands of years.
Overnight at Selcuk
Hotel Kalehan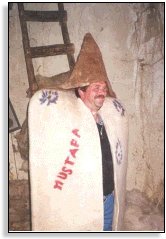 September Day 13 – Selcuk
Dydima Miletus Ancient cities where pre Socratic Philosophies had flourished overnight at Selcuk Hotel Kalehan

September Day 14 - Selcuk
Visit Sirince Village for traditional textiles overnight at Selcuk Hotel Kalehan

September Day 15 - Selcuk
Visit the local Ephesus Museum
The Grand Roman site, Ephesus and
Virgin Mary's House
Overnight at Selcuk,Hotel Kalehan.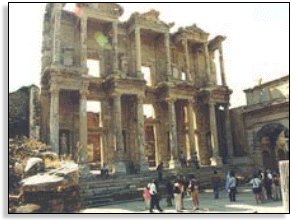 September Day 16 - Selcuk
The tour will be over after breakfast


Highly recommended tour extension
TROY,PERGAMUM, DOBAG
For more information see details below