<![if !vml]>

<![endif]>

TOUR DATES
OCT 07, 2006 - Oct 23, 2006
For more information please check our Tour Hand Book
DAY 01 OCT 07, 2006 ISTANBUL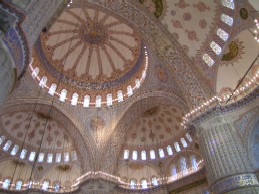 Transfer from the Air port to the Hotel.Short Meeting with the group.Visit the Blue Mosque The rest of the itinerary for this day can be made once we know your time of arrival. Dinner at a fabulous place where we can have the most beautiful view of Istanbul (Weather permitted)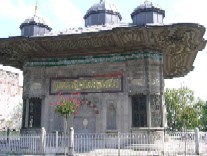 Overnight at Hotel HALI


Day 02 OCT 08 ,2006 ISTANBUL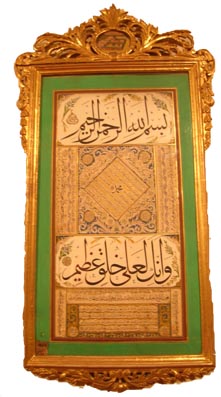 Leave the Hotel at 08:40. Vitis the Basilika Cistern, the Turkish Islamic Art Museum, Aya Sophia, and Topkapi Palace.
The visit to the Turkish Islamic Museum, especially the ethnographic section, makes a perfect introduction to what
we will see in the countryside Overnight at Hotel HALI

DAY 03 OCT 09, 2006 ISTANBUL Night train to ANKARA-
Visit the worlds oldest "shopping mall" the Covered Bazaar.
Visit the Chora Church. Istanbul as Constantinople was where the Byzantines accepted Christianity as the state religion 1700 years ago. The imperial recognition of Christianity can best be seen at the breathtaking mosaics of Chora Church. Enjoy the earliest interpretations of Nativity, Dormission, Resurrection and Jesus the Creator. Visit the Spice Market. Have a wonderful ride on our private boat crusing the Bosphorous. Dinner on the Anatolia side of Istanbul
Overnight on the train
DAY 04 OCT 10, 2006 CAPPADOCIA
Breakfast at 07:00 AM Meet the bus in Ankara at 08:00 AM .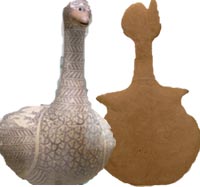 Visit the most beautiful museum of Turkey, the Anatolian Civilization Museum. This is a one of a kind museum, displaying 26 different civilizations. All the artifacts of these civilizations that have been excavated from Anatolia are in this museum. Seeing it will give us a better understanding of the cultural and historic layers of the Anatolian civilization. After lunch we visit the mausoleum of Ataturk, the father of the Turks, then take a bus to Cappadocia over a beautiful country road for a taste of lovely Turkish landscapes and farms. Overnight at Museum Hotel
DAY 05 Oct 11 , 2006 CAPPADOCIA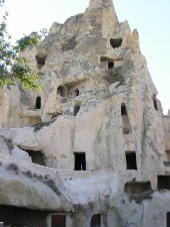 Cappadocia where cliff dwellings and several hundred churches are hollowed out of the of the cones which are eroded remnants of volcanic land.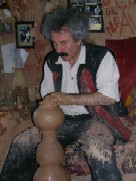 Frescoes depicting scenes from the Bible or the Apocrypha are amazingly well preserved. In Cappadocia one can understand how the early Christians lived and worshiped in the land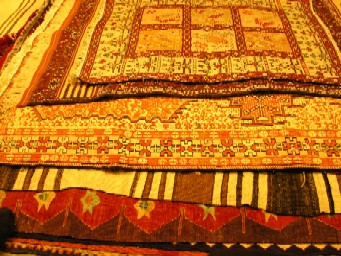 where the seeds of Christianity were planted by St. Paul. Visit the locals in their houses. Opportunity to buy the best Turkish carpets.Overnight at Museum Hotel

DAY 06 Oct 12, 2006 KONYA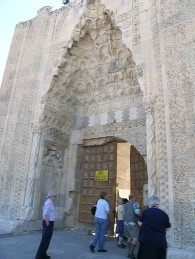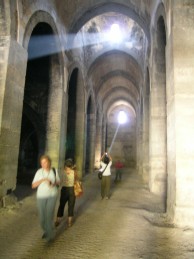 Witness the local craft at potters wheel . Enroute visit the underground city, one of many, where the Christians found refuge during the persecution of the Romans of nearby Cesearia in the 2nd Century and the Arabs in the 7th century.We then depart for Konya, stopping en route at a 12th century SULTAN HAN Caravanserai. Konya is the first capital of the Selcuks, the oldest Turkish Empire in Anatolia. The ambiance of the city has not changed much for the past 800 years.
0vernight at Konya Rixos Hotel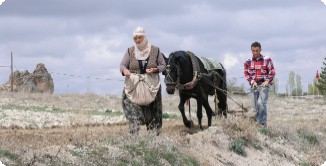 DAY 07 OCT 13, 2006 ANTALYA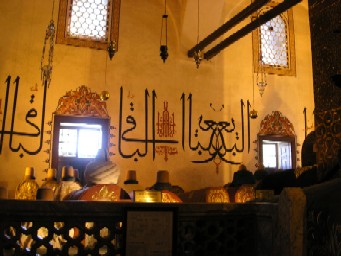 Konya is also known for being the homeland of Rumi, a 13th century poet-philosopher and one of the earliest humanists. This morning, we will learn more about Rumi using a 16th Century mosque as our auditorium. We will visit his tomb. We will then drive over the totos Mountains to the Mediterranean. En route, we will visit, PERGE – a wonderful, very well preserved roman city of the 2nd Century AD. Overnight at a little Hotel in the Ancient Part of the city with in the Roman city Walls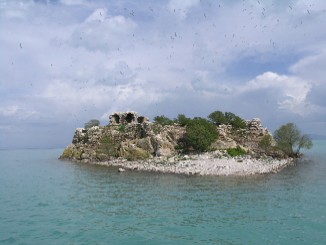 . Overnight at Atelya

DAY 08 OCT 14, 2006 ANTALYA
Weather permitting, we will take a 6-hour cruise on the Mediterranean to the ancient site of Phaselis, ocated on a peninsula with ancient harbors on either side. The ancient stones are scattered among the reed pine trees, which grow right out from the waters of the Mediterranean in an incomparably romantic setting. Tonight there is an option of going to a Turkish bath (included in tour). Overnight at Atelya

DAY 09 OCT. 15, 2006. PAMUKALE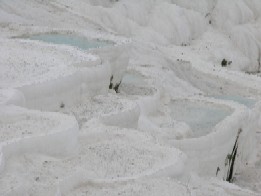 Via a wonderful lake drive to Pamukkale .Today we visit Pamukkale (ancient Heirapolis), the most unusual natural phenomenon of Turkey. The Turkish name literally "cotton castle" - refers to the extraordinary surface of the snow-white cliffs,shaped over millennia by the accumulation of calcium deposited by mineral springs. Visit the hot springs
and swim in a spa . Overnight at Richmond Hotel

DAY 10 Oct 16, 2006 KUSADASI
Drive through a meandering valley visit the temple of Appollo ,the oracle center and
Visit Miletus the last stop of St Paul in him home country. Kismet Hotel
DAY 11 OCT, 17, 2006 EPHESUS - KUSADASI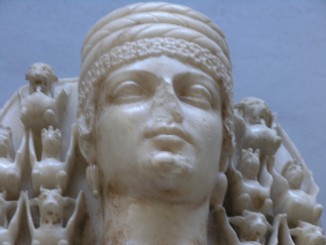 Selcuk (Ephesus) This will be our big day in Ephesus, the best-preserved classical city on the eastern Mediterranean and among the best places in the world to get a feel for what life was like in Roman times. Certainly, the climax of the trip will be at the city of Ephesus, sitting in the theater visualizing 35,000 Ephesians following the silversmith Demetrius shouting
"...great is Artemis of Ephesians..." in reaction to St. Paul's preaching "there should be no man-made gods."Visit virgin Mary's House and the Museum of Ephesus. We will have an introduction to Ephesus while
we are sittingin the quiet atmosphesre of a 13th Century Mosque.
Kismet hotel in Kusadasi


DAY 12 OCT 18, 2006 PERGAMUM - AYVALIK
Drive to Pergamum. visit the Acropolis and the Ancient hospital
overnight in Ayvalik Hotel Grand Temizel

DAY 13 OCT 19, 2006 ASSOS - TROY OVERNIGHT IN CANAKKALE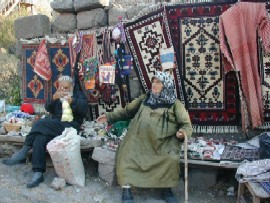 Visit Assos . Canakkaledeki 5 yildiz otel Paul went by land from Alexandria Troas to Assos. Driving to Alexandria Troas from Assos,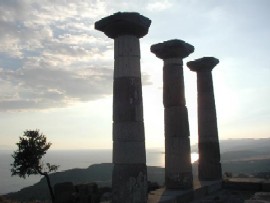 we will get the feel for the distance Paul had to cover on foot and appreciate his determination for accomplishing his mission. The next stop will be Troy, the city of the "Illiad and the Odyssey" and eight other eras in History. Troy retains a mysterious power and startles even the most unromantic traveler.Over night at Kolin Hotel


DAY 14 OCT. 20, 2006 VISIT GELIBOLU ( GALLIPOLI) OVERNIGHT IN EDIRNE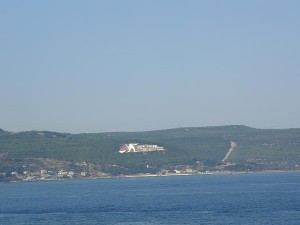 Visit Gallipoli ( Gelibolu) The site of where the very sad war of WWI was fought. This is the place where the Turkish people, defending their land from the invasion of imperialism,realized that their commander in Chief, Mustafa Kemal will be their hope for leading them out of the dark ages of the latter period of the Ottomans, Overnight in Rustem Pasa Kervansaray otel

DAY 15 OCT 21, 2006 EDIRNE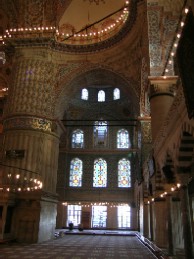 Visit Edirne. The Best examples of Ottoman edifices will mesmerize people who have an appreciation for architecture and easthetics.
Overnight in Rustem Pasa Kervansaray otel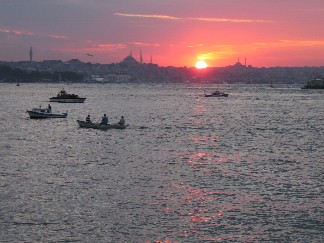 DAY 16 OCT 22, 2006 BACK TO ISTANBUL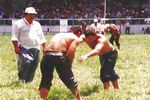 Possible Wrestling Performance
Drive Back to Istanbul HALI OTEL
DAY 17 Oct 23, 2006
END OF THE TOUR
For more information please check our tour hand book