Tour dates
Day 01 ISTANBUL Sept. 22 nd - Day 19 Depart from Belgrade Oct.10th
18 nights - 19 Days
I T I N E R A R Y
For the itinerary with out pictures please click here
For 2011 Balkan tour Journal please click here
TURKEY 3NIGHTS - 3 DAYS
Day 01 Istanbul Sept. 22, Arrival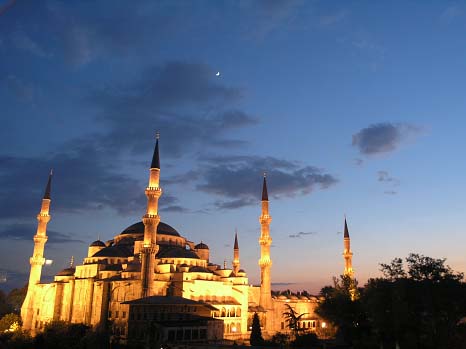 Transfer to the Hotel Ayasofaya.. If you arrive a day or two before the tour starts, you will still be given transfer included in the price Please click here to check the arrival info . At 04:00 PM meet at the lobby for group meeting. Dinner will be at a wonderful restaurant where we can enjoy the sun set in the horizon of this historic city. The Dinner is included
Day 02 Istanbul Sept. 23 , Istanbul fun day
If every one in the group had already been to Istanbul before, instead of going to the museums again we can go to the small islands of Istanbul and do sketching of the old Ottoman houses in wonderful setting. I want to leave this day open for group member's suggestions. Lunch and dinner will be included.
Day 03 Edirne Sept. 24, Drive to Edirne overnight in Edirne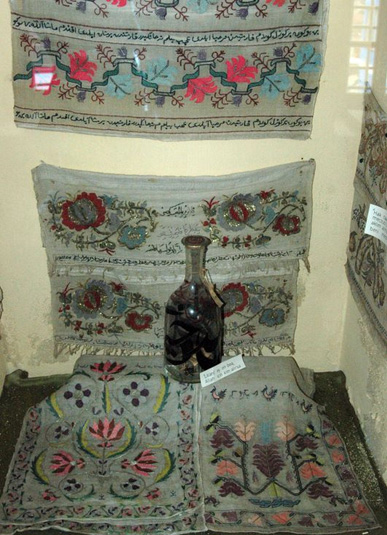 Edirne is a pleasant, historic city seldom visited by tourists even though it's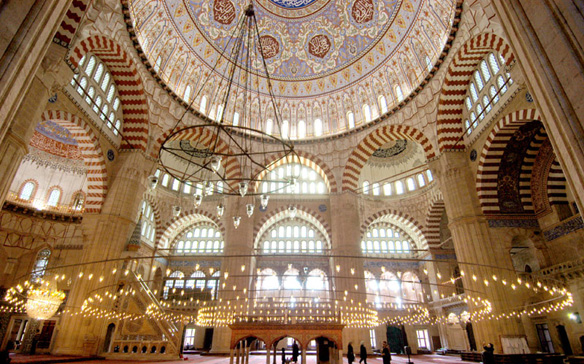 an easy day-trip west of Istanbul. Edirne is a city in Eastern Thrace, the westernmost part of Turkey, close to the borders with Greece and Bulgaria. Edirne served as the capital city of the Ottoman Empire from 1365 to 1453, when Istanbul (Constantinople) became the empire's new capital. Edirne contains the ruins of the ancient palace of the Sultans and the Selimiye Mosque, one of the most important monuments in this ancient province; built in 1575 and designed by Turkey's greatest master architect, Mimar Sinan, it has the highest minarets in Turkey, at 70.9 meters and a cupola three or four feet higher than that of St. Sophia in Istanbul. for those who had visited the Western and Central part of Turkey, Edirne will give you an other insight to the Turkish culture and the cuisine. If you do not mind eating liver, Edirne claims to have the best liver cooked in the world. it is absolutely worth giving a try.
BULGARIA 4 DAYS 3 NIGHTS
Day 04 Sept,25, Drive to Burgas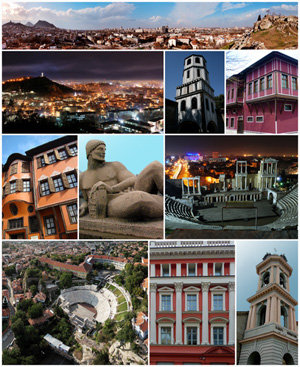 Our Balkan guide will meet the group at the Turkish border.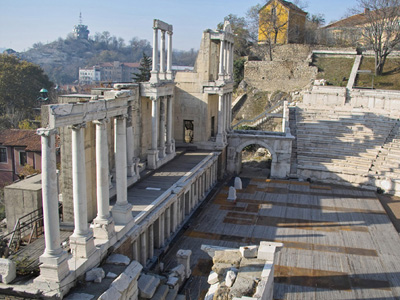 Change of the coach and departure to Burgas.We will drive north to the Black Sea coast to get close to Stella's farm. the city was established during the Roman era but remained as a small town during the medieval age. In the 15th Century under the Turkish Ottoman rule the city became an important trade center with its harbor connecting the sea trade from Trabzon and Istanbul going on to Europe.
Today, Burgas is a popular destination for beach lovers. the reason why we are here is only because tomorrow will be a very special day at Stella's farm and village
Day 05 Sept.26, Plovdiv – Veliko Tarnovo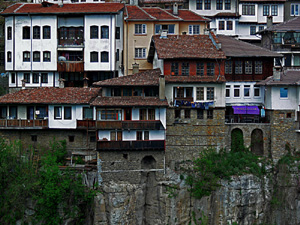 After breakfast we set off for Stell''s Farm. She
will show us her villages and this will be a very much a experience that all the MELITOUR travelers always love to have.
Our next destination is Bulgaria's middle Ages capital Veliko Turnovo. We pass through the Balkan Mountain and the unique museum-town of Arbanassi. Accommodation and O/N in Veliko Turnovo The old city is situated on three hills, Tsarevets, Trapezitsa and Sveta Gora raising amidst the meanders of the Yantra. Tsarevets housed the palaces of the Bulgarian Emperors and the Patriarchate, as well as a number of administrative and residential edifices surrounded by thick walls. Trapezitsa was known for its many churches and as the main residence of the nobility. In the Middle Ages it was among the main European centres of culture and gave its name to the Tarnovo Artistic School of architecture, painting and literature.
Day 06 Sept, 27 Veliko Turnovo – Sofia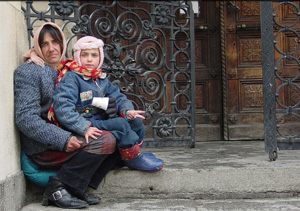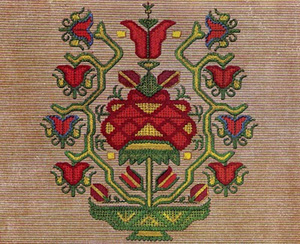 Departure to Sofia. Sofia city tour (one of Bulgaria's oldest cities, National history museum, Church of Alexander Nevski, the unique Folklore ansamble) O/N in Sofia. As with much of Eastern and Central Europe, Bulgarian traditional embroidery was very much regionally led. The country's embroidered craft tradition was a particularly rich and profuse one with many regions having strong variations within them so that sometimes small villages and communities could well have their own unique traditions. We will try to give you free time in the afternoon so you can explore the city on your own or may be have a caffée on one of the street cafés and watch people.
Day 07 Sept. 28, Sofia – Rila monastery – Osogovo Monastery (Macedonia)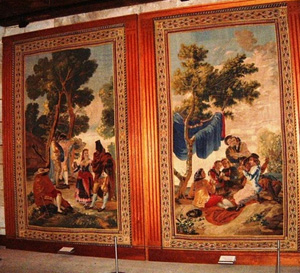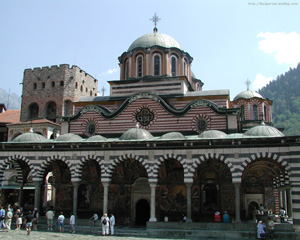 Drive to Rila monastery. Rila monastery, Bulgaria most famous landmark, situated in the magnificent Rila Mountain. Afternoon departure to Macedonia – Osogovo monastery. Founded in the 10th century, the Rila Monastery is regarded as one of Bulgaria's most important cultural, historical and architectural monuments and it is a key tourist attraction for both Bulgaria and Southeastern Europe as a whole.
MACEDONIA 4 DAYS 4 NIGHTS IN
Day 07 Sept. 28 MACEDONIA Osogovo Monastary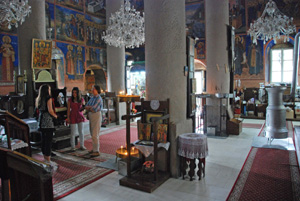 O/N in Osogovo monastery –guestrooms in monastery courtyard. (MULTIPLE ROOMS – MOST OF THEM WITH SHARED TOILET FACILITIES)The monastery consists of two churches including the larger "Saint Joachim of Osogovo" and the smaller "Holy Mother of God." The monastery grounds also consist of a bell tower, dormitories, a guardhouse, and a residency for the Head of the Macedonian Orthodox Church. The monastery was founded in the 12th century, though there are no remains of the original monastery. The smaller church in today's monastery complex got its present look in the 14th century, while the larger one was built in the 19th century.
Day 08 Sept. 29 Osogovo monastery – Skopje – Mavrovo NP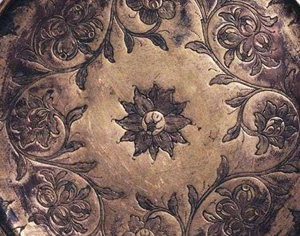 Departure to city of Kratovo, possibility to see some old crafts in this unique small city. Skopje, the Macedonian capital city. Skopje city tour with visit of Ethnographic museum, memorial house of Mother Teresa, Skopje fortress Kale, Museum of contemporary art in Skopje… Afternoon departure to Mavrovo NP. O/N in Mavrovo NP
Day 09 Sept, 30, Mavrovo NP– Ohrid – Prespa –Brajchino village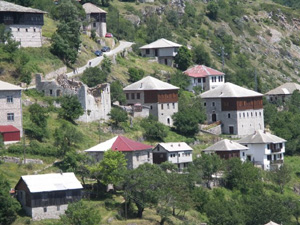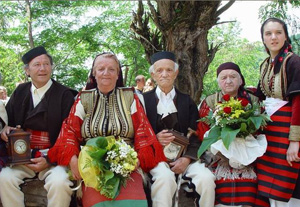 Departure to Ohrid via valley of Radika river. Ohrid sightseeing – Gallery of Ohrid icons and most important Ohrid sights. Afternoon departure to Prespa lake. O/N in village Brajchino (Prespa region) - host families, home made traditional dinner...
Day 10 October 01, Brajchino - Resen – Galichica NP - Ohrid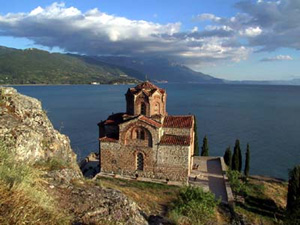 Morning visit of the unique FOLKLORE MUSEUM, the richest private collection of folk costumes and hand made pieces in Macedonia. Visit of Resen museum and exhibition of art pieces made during the "Resen ceramic colony", held annually in village near the city. Drive across Galichica NP with magnificent view of both Prespa and Ohrid lakes. Dinner with folklore show in national restaurant in Ohrid O/N in Ohrid
ALBANIA 3 DAYS 2 NIGHTS
Day 11 October 02, Ohrid - Elbasan - Berat - Durres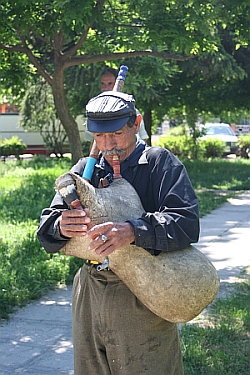 Crossing Macedonia-Albania border and arrival in Elbasan. Short city tour and continue to Berat, Visit of Onufri museum and Berat castle. Late afternoon arrival in Durres. O/N in Durres
Day 12 October 03 Durres - Tirana - Durres City tour in Durres, the biggest Albanian coastal city.. Afternoon Tirana sightseeing. Free afternoon in Tirana and (or) Durres O/N in Durres
Day 13 October 04 ,Durres - Kruje - Budva
Departure to Kruje and visit of Skenderbeg museum and castle. Drive along the Albanian coastline and crossing Albania - Montenegro border
MONTENEGRO 2 DAYS 2 NIGHTS
Day 13 October 04, Budva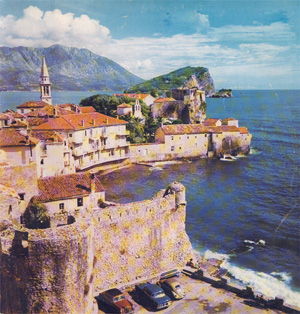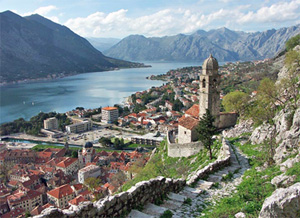 Evenıng arrival to Montenegro O/N in Budva There is vast archaeological evidence that places Budva among the oldest urban settlements of the Adriatic coast. Substantial documentary evidence provides historical references dating back to the 5th century BC.
Day 14 October 05,2011 Budva -Back to Budva. Cetinje - Podgorica – Budva Full day excursion to Cetinje - the royal Montenegrian city and Lovcen National Park with Njegus mausoleum. Back to Budva. O/N in Budva
CROATIA BOSNIA HERCEGOVINA-SERBIA
Day 15 October 06 , Budva – Kotor – Dubrovnik - Mostar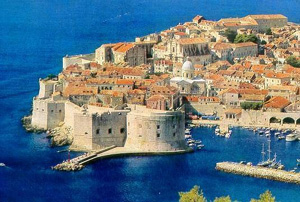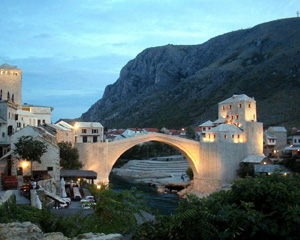 Departure to Boka area and visit of the picturesque city of Kotor. Drive towards Croatia (Crossing the border) and afternoon visit of Dubrovnik. Arrival in Mostar in the evening. Crossing the border. O/N in Mostar. Dubrovnik is a Croatian city on the Adriatic Sea coast in the extreme south of Dalmatian shore, positioned at the terminal end of the Isthmus of Dubrovnik.
Day 16 October 07, Mostar - Sarajevo
Morning Mostar city tour and departure to the Bosnian capital Sarajevo. O/N in Sarajevo
Day 17 October 08 , Sarajevo -
Belgrade Sarajevo sightseeing tour in a morning. Continue through Bosnian cantons and crossing Bosnia - Serbia border. Arrival in Belgrade early in the evening. O/N in Belgrade
Day 18 October 09, 2011 Belgrade O/N in Belgrade
Departure to Novi sad in a morning and short city tour. Back to Belgrade and afternoon Belgrade sightseeing. O/N in Belgrade
Day 19 October 10, 2011
Departure depending on flight schedule transfer to Belgrade airport
The Price
The payment will be made in Euro since the Balkan countries use Euro . To give you an idea of the US$ value based on the exchange rate on Dec.31,2011 the approximate US$ value is also given below.
Number of people on the bus + Meli

Price of the tour

Apprx. US$ Value based on exchange rate on
Dec. 31, 2011
The size of the bus
that we will use

20 pax

EURO 2,955.-

US$ 3,960.-

29 Seater

18-19 pax

EURO 3,097.-

US$ 4,150.-

29 Seater

16-17 pax

EURO 3,275.-

US$ 4,323.-

29 Seater

14-15 pax

EURO 3,458.-

US$ 4,565.-

29 Seater

12-13 pax

EURO 3,802.-

US$ 4.908.-

29 Seater

10 -11 pax

EURO
3,819.-

US$ 5,041.-

18 Seater

Price includes

Transportation

Transfers

All the meals (B / L / D)

One small bottle of water per day for each client in the bus

Guide

Hotels – 3* tourist class hotels + adapted monastery rooms and village accommodation in Macedonia

Tips at the hotels and restaurants

Entrance fees

Guide's and the Driver's room and board

If any thing need to be paid to the artists for their demonstration
of their work

The price will not include


The tour will not be operated with less than 10 people