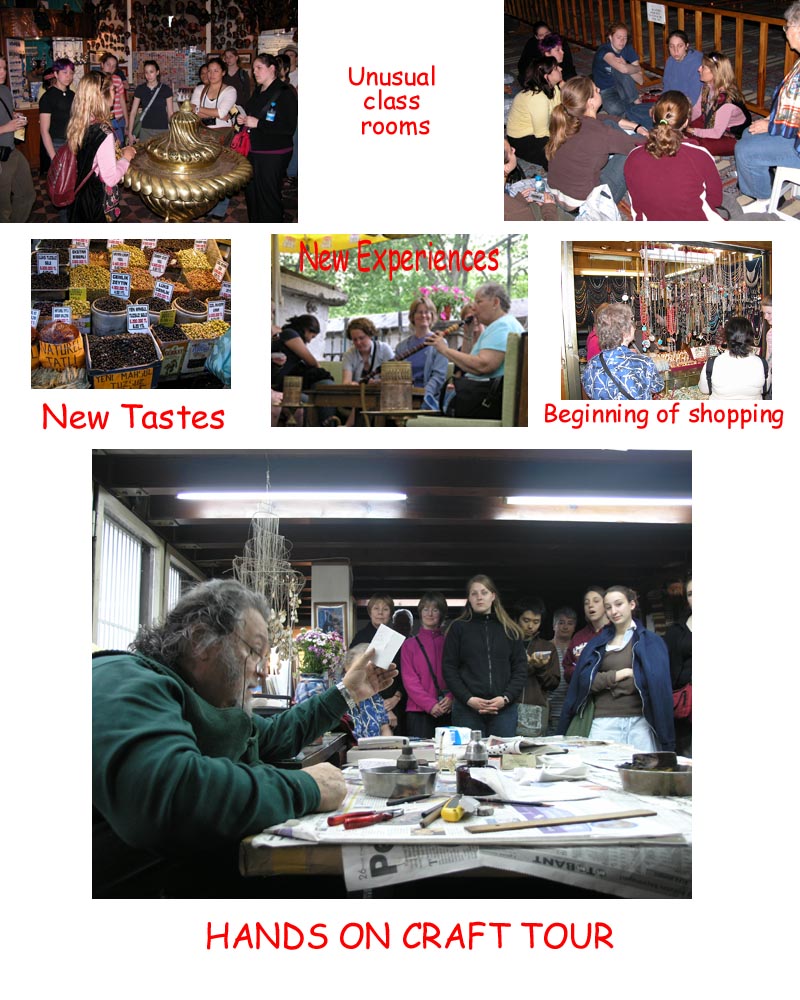 This journal is the collective record of our experiences in 2005Hands on Craft Tour for Earlham College of Richmond, Indiana,USA
We visited ancient sites, met men, women and children in their homes, schools, yurts and farms.
We were able to get our hands on Potter's wheels and Weaver's looms and learned about the Turkish crafts of thousands of years.
I thank all those who chose to come on this tour and shared with me my love and my passion for my country.

I want to extend special thanks to Prof. Lincoln Blake and Prof. Nancy Taylor for choosing Turkey to bring their students on this educational tour.

Thank you all for your hard work for keeping this journal and for your pictures.
Love
Meli