Mongolia - Gobi & Altay 2011Pre Tour Extension

Tuesday Aug. 2nd, 2011 -
Thursday
Aug 4th, 2011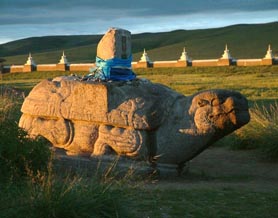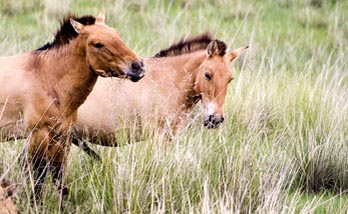 You will experience how the authentic Mongolian nomadic culture blends with Buddhist cultural and spiritual heritage. See the beauty and tranquility of wide and open steppes of central Mongolia and stunning diversity of varied landscape including sand dunes and rocky mountains observe Takhi, the last reaming wild horse in whole world are being raised in Hustain natural reserve.
Day 1 Tuesday Aug. 2nd, 2011

Drive to Karakorum situated 385 kms to the west from Ulaanbaatar. Have picnic lunch on the way. After arriving in Karakorum late afternoon, visit the nomadic family and experience nomadic culture and hospitality. Dinner and overnight in gers, Mongolian traditional dwellings.
Day 2 Wednesday Aug. 3rd, 2011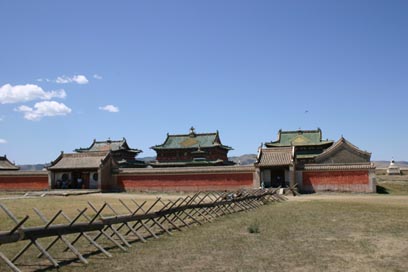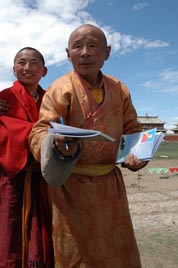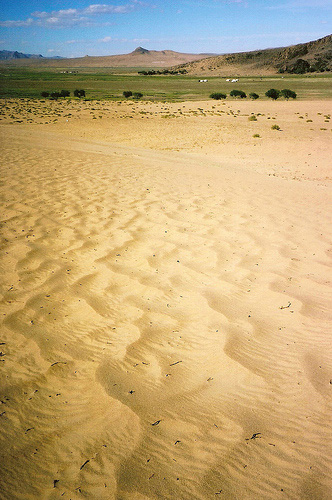 After breakfast check out from tourist camp and have a morning visit to Erdenezuu, the first Buddhist monastery in Mongolia. Transfer to Bayangobi area, which is 2 hours drive from Karakorum to the direction of Ulaanbaatar, where you will have lunch in one of the ger camps. After lunch enjoy short sightseeing at Bayangobi sand dunes and Hugnukhaan mountain. Continue driving to Hustain Nuruu natural reserve. Overnight in ger camp at the reserve, where Przewalsi horses – the last true wild horse of the world are being raised in semi-wilderness.
Day 3 Thursday Aug 4th, 2011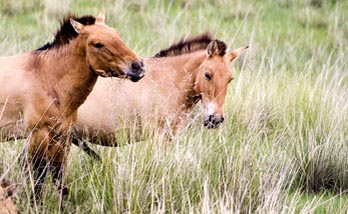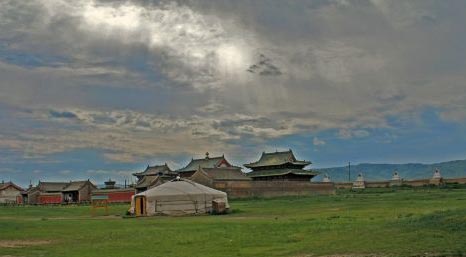 After having breakfast at the ger camp, transfer to the sight where the wild horse are grazing to observe and take photos. Come back for the camp for lunch and enjoy a watching a documentary about the flora and fauna of the natural reserve. After lunch leave the natural reserve arrive in Ulaanbaatar after 2 hours drive.
The price:
| | |
| --- | --- |
| Group size | Price per person in a double room in USD |
| 1-3 pax | ??? |
| 3-5 pax | ??? |
| 5-6 pax | US$ 600.- |
| 7-9 pax | US$ 550.- |
The price includes:
*2 nights in accommodation in gers
*All sightseeing as per itinerary and transfers
*Entrance fees including museums, national parks and concert

*Private deluxe coach transport
*English speaking guide service throughout the journey
Single room supplement:
US $ 115.- throughout the journey for stay in single in hotel and ger camp
NOTE:
In order to take this tour extension, you will need to arrive in Ulaan Bator latest on Monday Aug. 1st,2011.
We can make your hotel arrangement for early arrival. The transfer from the air port to the hotel will be included in the price of the main tour.