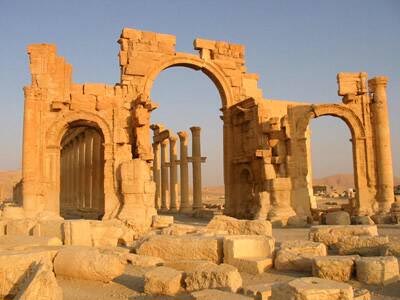 The weather in Syria is clear and blue skies. Average temperature 16 -20 C
which is 61 - 68 F.
Rain is not expected. It gets cooler at night. a light Jacket will be recommended.

Turkey might be chilly and rainy in early April. If any one is planning to arrive before the tour for several days, make sure you have warm jacket and rain gear.
Jordan will be very warm at the Dead Sea are. In Amman and Petra average temperature is like Syria. you might need a jacket for the evening in Petra.
Though it sounds nice to swim in the Dead Sea, i will not recommend it to you.
It looked quite polluted. But if you are interested in the experience make sure you pack a swimming suit