ITINERARY AND PRICE / ARRIVAL INFO / HOTEL INFO / MAP OF THE TOUR / FAQ /TOUR EXTENSION
Tour Extension / Post Tour
I T I N E R A R Y FOR THE TOUR EXTENSION
DAY 01 October 24 2008 Friday BURSA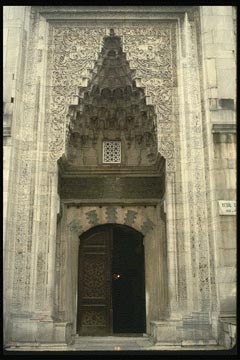 From Izmir to Bursa it takes apprx 6 hours. The road is wonderful very different from any thing else that we have so far seen in Turkey. We will have lunch along the way .
Bursa was the First capital of the 'ottoman empire and the summer capital of the Byzantine empire. The presence of these two empires however, did not make Bursa as an imperial city as Istanbul. The monuments of bursa are more down to earth, decorated with breath taking Hat art and tiles. bursa is also known for the spas and therapeutic hot waters. Our hotel is a spa hotel. For today and tomorrow, MELITOUR can arrange for massage . The Turkish Bath at the hotel is a wonderful experience.You can have private bath or you can go as a group. You will love the experience
DAY 02 October 25 2008 Saturday BURSA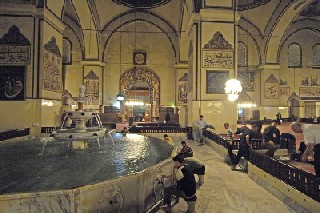 B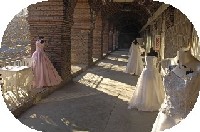 ursa is known for her O
ld Makets excellent mosques, Silk production and towels. we visit the grand Mosque, ULU CAMII , you will have free time to explore the covered bazaars and silk shops.
Bursa is also famous for a special kebab called Iskender kebab named after Alexander the Great. We will try this dish for our lunch today. In the afternoon , you can enjoy more of the Turkish bath and the spa. the dinner will be at the hotel.
DAY 03 October 26 2008 Sunday ISTANBUL
Iznik is ancient Nicea. t is a small town built by the lake which gives its name to the town. We will visit the Iznik Tle Foundation , an organization which is trying to revive the ancient tiles of the Ottomans. After the visit to the Church of Aya Sophia where The Eucemenic council had decided Jesus was God we will visit Azize Hanim's farm and see her dolls.
We will take a ferry to Istanbul across the sea of Marmara. Tonight we will have a farewell dinner at the Golden Horn Fish restaurant. Overnight at Hotel Ayasofya.

DAY 04 October 27 2008 Monday The end of the tour
After breakfast transfer to the air port.
TOUR EXTENSION PRICE
05 pax.. US$ We have to give a price for less than 10 people
10 pax .. US$ 902
15 pax.. US$ 742.-
20 pax .. US$ 666.-
Tour price includes: